It was complained about by some residents online as they felt the design could be a safety hazard.
Next to the bus stop in Dumfries Place, there is a cycle path between the boarding point and the pavement.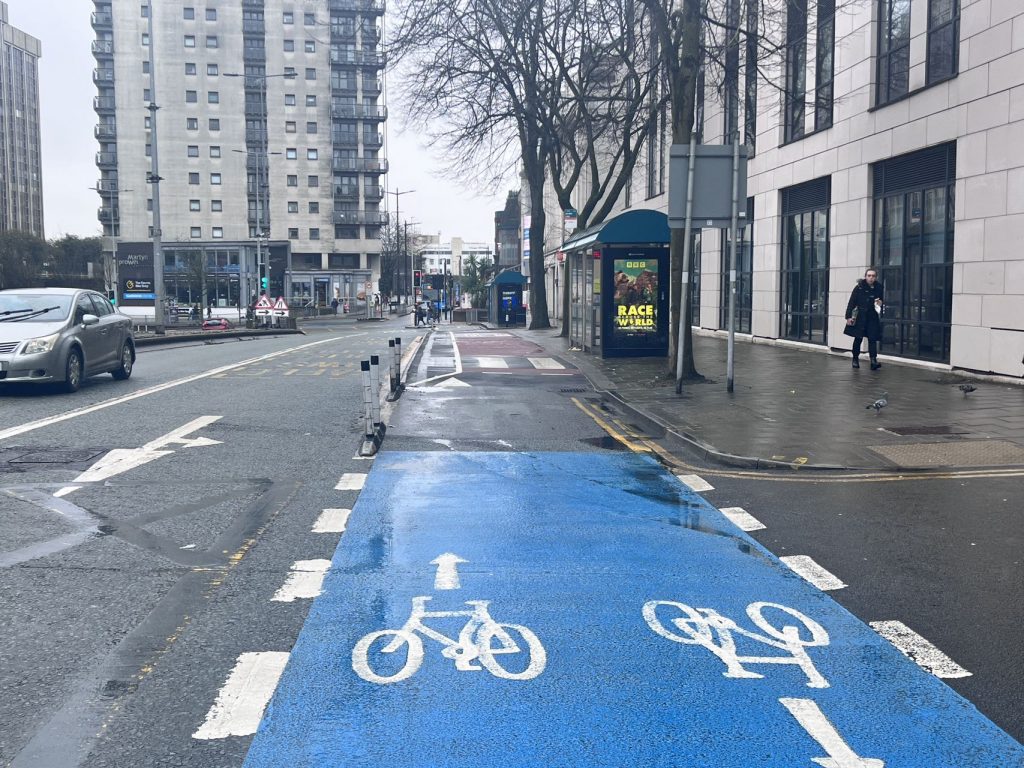 There are no visible signs to warn people and cyclists of the obvious potential danger posed by bicycles travelling at high speed when people are getting on and off the bus.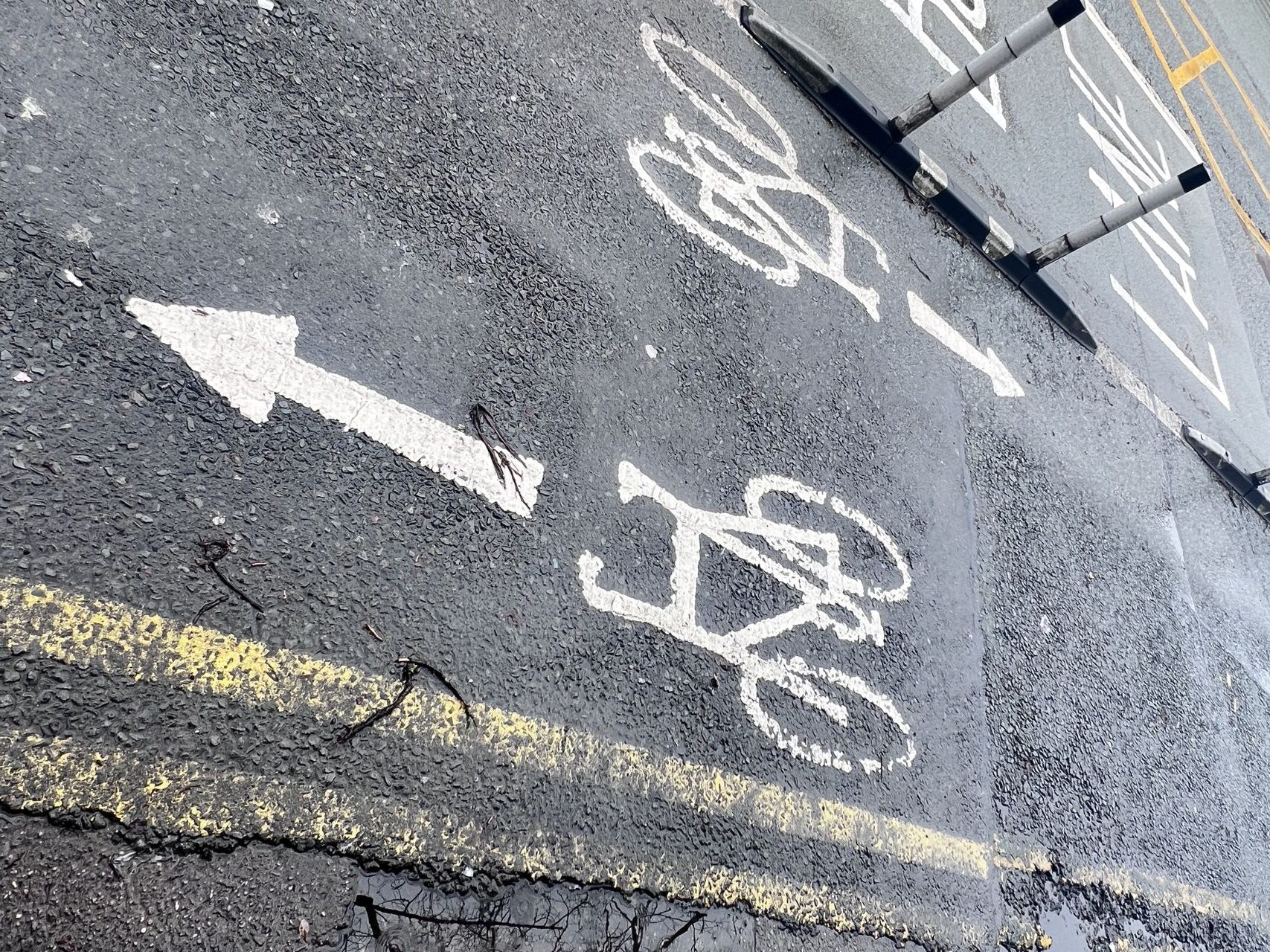 In 2021, a blind man raised concerns when he got off a bus with his guide dog. The reason for this was that he got off the bus and walked straight onto the cycle path without any sign indicating that it was there. 
For people with disabilities, mobility restrictions make them even more frightened when faced with a speeding bicycle. Hana Abeid has been attending colllege in Cardiff for two years and enjoys meeting up with her friends when she can.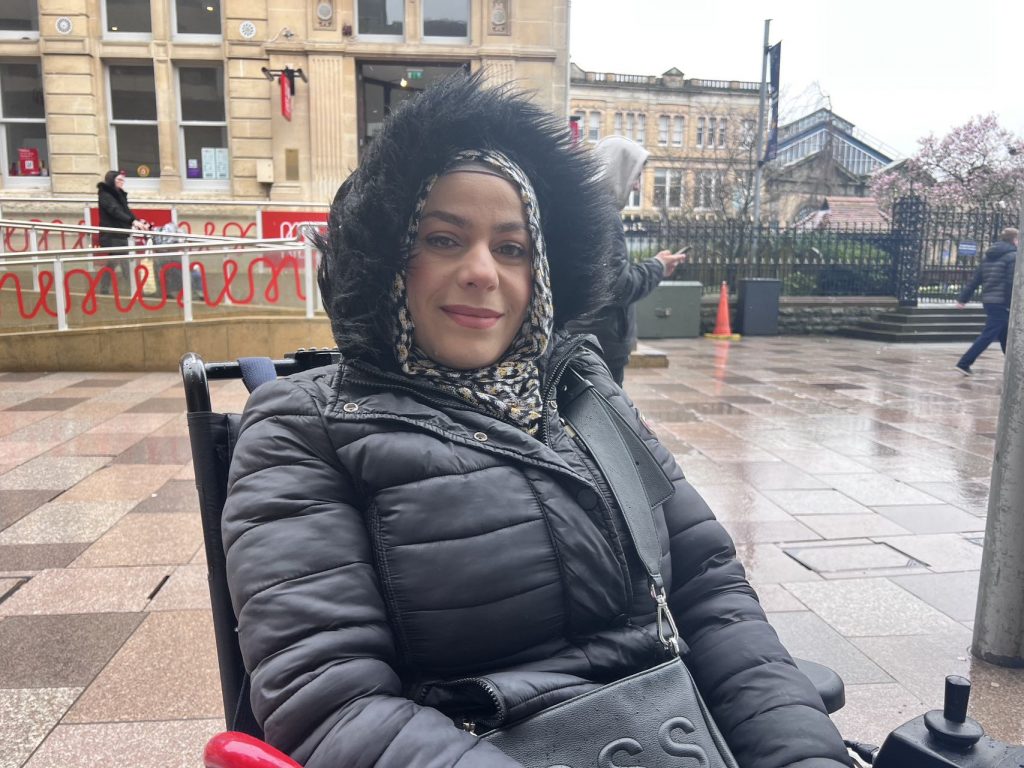 "I often go out by public transportation, and I can travel very conveniently by myself," she said, "but the design of this station is not fair to us. Before getting off the bus, I would worry about being injured by passing bicycles."
Such a design also troubles cyclists. Anthony Smith is a delivery man. He said that if he is in a hurry to deliver food and there is no obvious sign on the roadside to remind him that there is a bus stop ahead, pedestrians who get off suddenly may indeed be in danger.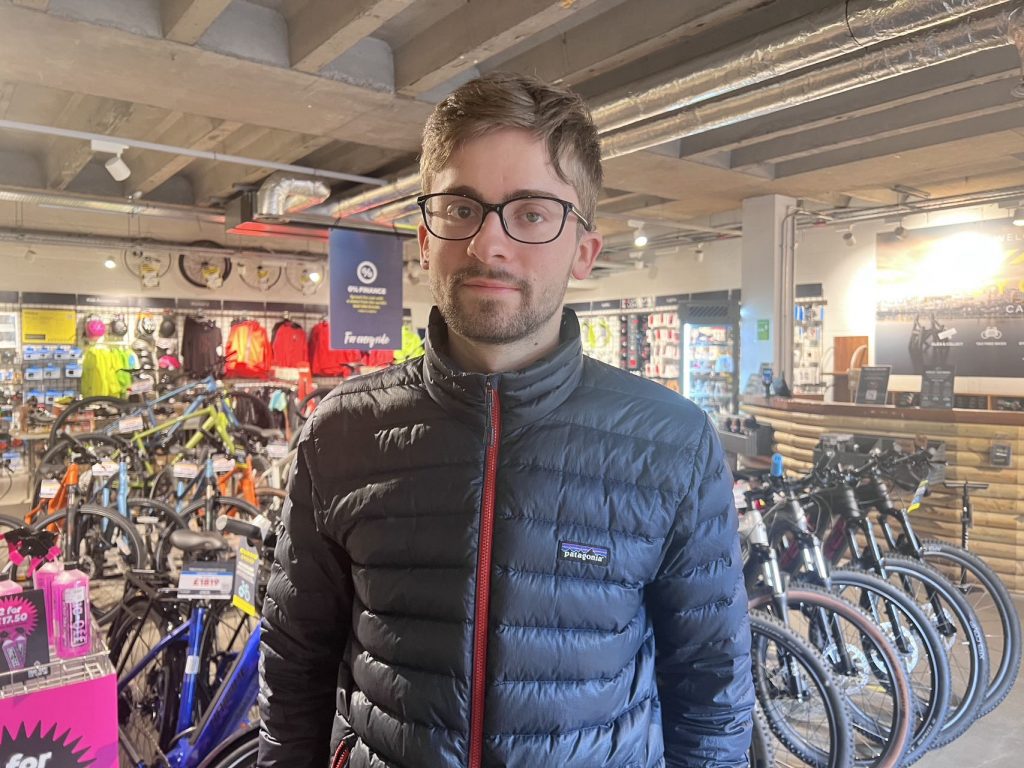 There are many more such designs in Cardiff, such as the bus stop in front of the BBC building.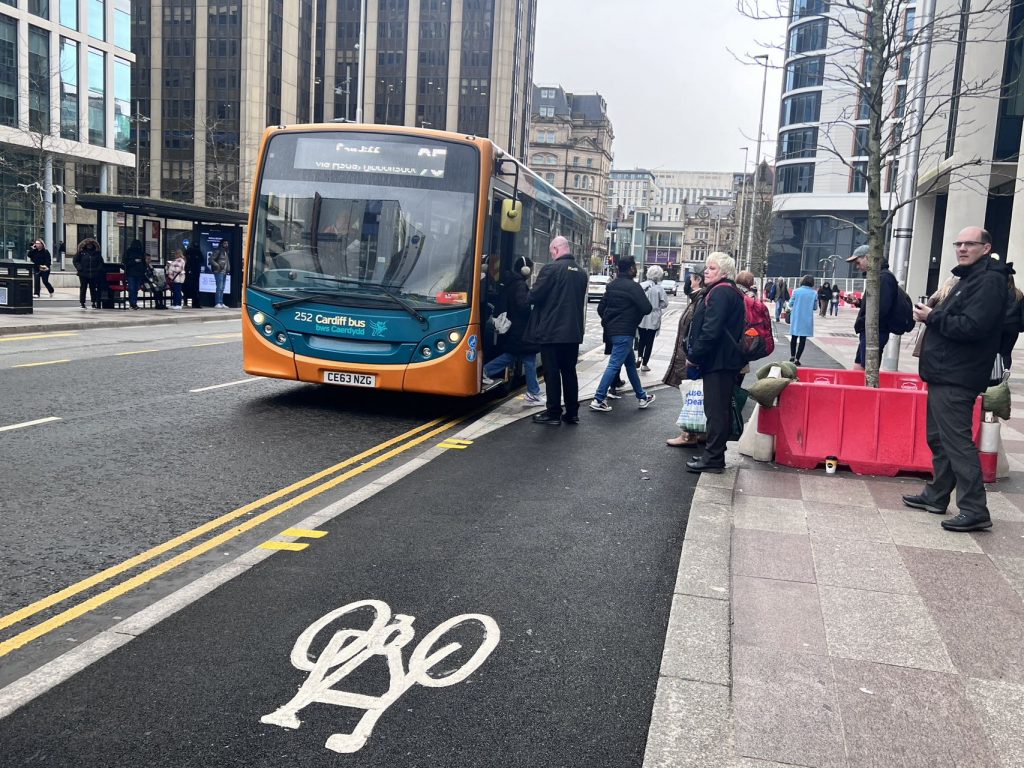 In a statement Councilor Graham Hinchey says the council will continue to pay attention to people's feedback.