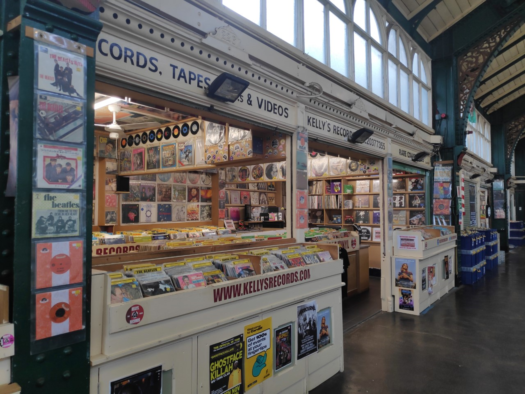 Fewer people are visiting Wales every year for concerts and festivals, according to new research into music tourism by UK Music.
While the overall numbers have dropped, tourists are spending around £10 million more a year, contributing to a total spend of £124 million in Wales every year. This has helped employ an extra 159 people in the industry during the past three years and now, 1,754 people are working full-time in Welsh music tourism.
According to their research, the amount of people visiting Wales for music tourism every year fell by 40,000 between 2015 and 2018. Now, around 363,000 people visit Wales for music events every year. This is a lot less than in the nearby South West of England, where Glastonbury Festival is held. 851,000 music tourists visited the area in 2015.
But music tourism is still doing particularly well in Cardiff. In 2015, nearly half of all Welsh music tourism was in the capital city.
Allan Parkins, the owner of Wales's largest record shop, Kelly's Records, thinks independent music shops like his are an important part of Cardiff's music tourism. He says business has been especially good the last few years because of the city's vibrant music scene.
Cardiff's music industry is now getting support from the council, with efforts underway to make Cardiff the UK's first 'Music City' – a city which uses music as a route to the city's development.
To achieve this, a music strategy was developed alongside Sound Diplomacy in March 2019. This called for more central organisation of music in the city, including the formation of a Music Board. This board was set up last month and will bring together 22 experts together to discuss how Cardiff's music industry can continue to be supported.