Businesses in Cardiff's Bute Park are worried for their survival unless the council fix the damage caused by Storm Dennis along the River Taff.
Water taxi companies that operate between the Bay and the city centre have been out of service since flooding ruined the docks along the river's bank.
Danny Rees who owns the river taxi The Princess Katherine said Cardiff Council must clear the debris from the docks or his business cannot operate.
"It is an awful situation as we are not able to work but we have no control over how long it is going to take to fix the berths and get things back to normal."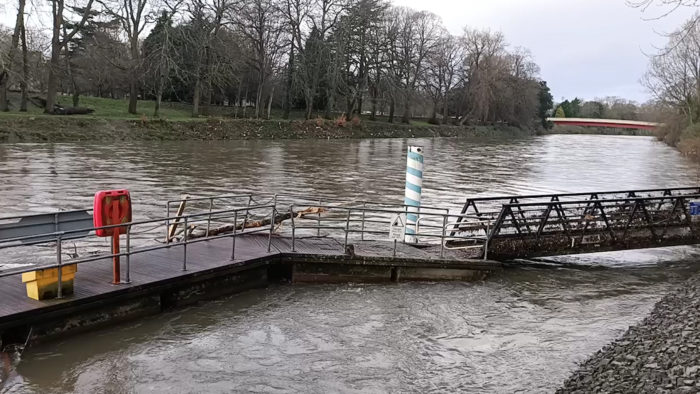 The council said there is no timeframe for the repairs because of the scale of the damage and continuing bad weather.
Mr Rees said the council's inaction is a major threat to his business.
"At the moment we have no timescale or schedule for what work is required.
"We need to know how long we have to hang on for before we are able to work normally again.
"At the moment we are clinging on and living in hope that something is going to happen."
River taxis lease the docks from Cardiff council who own them, meaning they have been unable to access insurance.
Several cafes have also been affected with much of Bute Park flooded for most of last week.
Pettigrew Tearooms saw a big fall in customers during what is usually a busy week with half term and the Six Nations.
Pettigrew's manager, Naomi Whitcombe, said she's never seen flood water as high as it was last week.
"Our end of the park was completely closed for the entire week.
"Customers couldn't get to us, and there was no passing trade, so we were really hit hard."
Businesses have praised the community spirit and the work done by local people to clear paths in the park.
Those that rely on the river are waiting for an update from the council.