A survey by Cardiff Council asking people for their thoughts about cars parking on pavements in Cardiff has received hundreds of responses on social media.
One wheelchair user, who wishes to remain anonymous, told CJS that they feel unsafe on Cardiff's streets.
The wheelchair user moved last year to Cardiff from London, where it is illegal to park on pavements. He says he felt much safer there because he did not have to risk his life by going into the road to avoid parked cars.
He says: "In London, nobody parks on the pavements at all, it's very disability friendly. Cardiff is to a point, but the cars, they just park so close to the walls that you just can't get through. I then have the fear of cars coming up behind me, it's very dangerous for me."
Cardiff Council says that it only has the powers to "enforce against people that park on a pavement where there are double yellow lines. If there are no double yellow lines, the offence is an obstruction issue and can currently only be enforced by the police."
The Welsh Government says it will give local authorities across Wales more powers to "crack down on pavement parking" next year.
The Deputy Transport Minister for the Welsh Government, Lee Waters says, "The current law is not as clear as it could be. There is no specific offence of parking on pavements, and though the Police can enforce the existing criminal offence of causing 'unnecessary obstruction of any part of the highway', it is rarely enforced."
The new powers which will allow councils to decide on rules depending on local circumstances are set to begin in July 2022.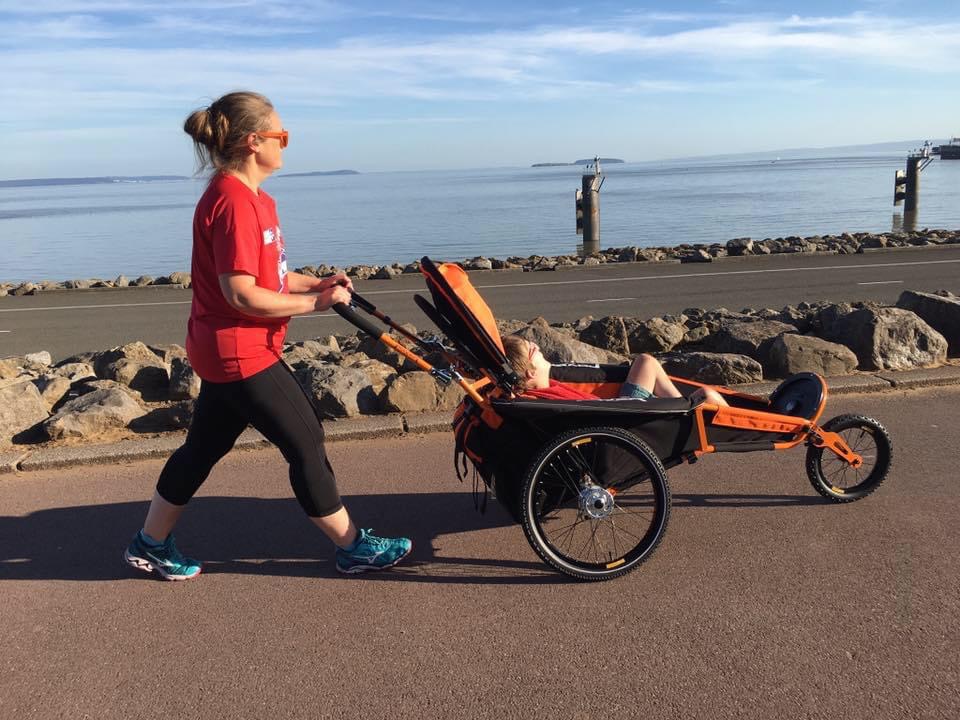 But, a mother of a disabled boy, Hayley Norris from Rhiwbina, says this is too long to wait,
'Given the laws that have been implemented very quickly during Covid to crack down on all sorts of things that you shouldn't be doing, to me, it doesn't make sense that we have to wait another eighteen months for this to be done.'
Ms Norris added, "If there's a problem, and they've clearly identified this as a problem, why isn't it being sorted straight away?"
The survey by Cardiff Council will close on February the 9th. You can share your thoughts about pavement parking here.