Two years ago, Wales beat Ireland to secure the grand slam and send hordes of jubilant Welsh fans into the Cardiff streets. Those fans would fill Cardiff's bars and clubs until hours after the final whistle.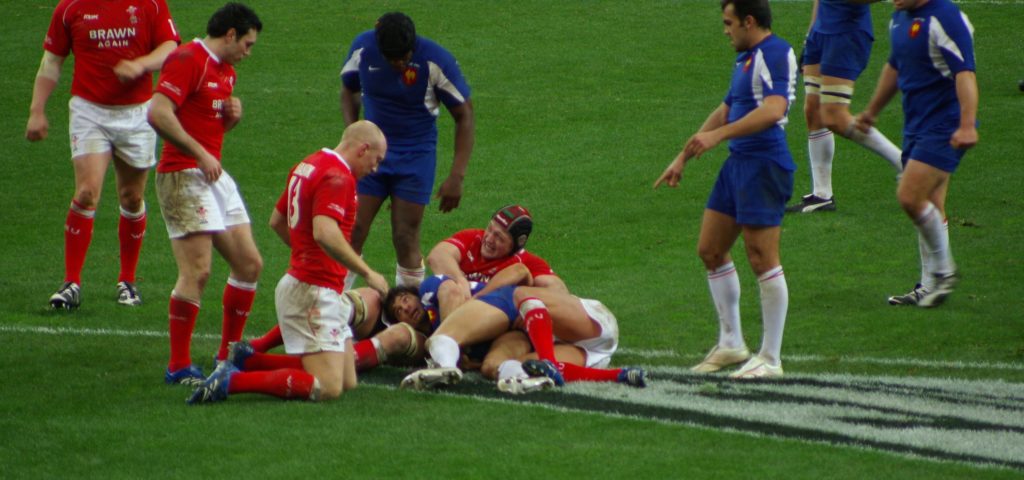 This grand slam Saturday will be a little different. The bars will be empty and the streets will be sparse. Welsh fans will be forced to watch from the comfort of their sofas to see whether Wales can beat France to secure the Grand Slam.
Wales will travel to Paris knowing that anything less than a win will give France the opportunity to win the championship against Scotland next Friday.
Helen Downey is a Welsh fan in Paris. She said that normally Paris' bars and cafes would normally be filled with people enjoying life at this time before a matchday. She told us that Paris "really does feel quite flat this weekend."
Rob Wigmore will be doing his best to connect with the friends he can't spend tomorrow with. He'll be using Zoom, Microsoft Teams and other apps to discuss refereeing decisions and exchange banter with friends. He says its about "getting a group of friends and family together to watch, with a bit of luck beating the French."
Francis Dupuy is a Frenchman living in Wales. He'll be watching the game at home with his Welsh wife and their children. Francis said whoever wins, there won't be any gloating. If France win he'll "celebrate quietly inside. I'll show a little bit of emotion but not too many."