This live blog has now ended.
Look back at our feed below to see what we got up to ahead of the Senedd election.
Follow us on all our social channels at @BroadcastCJS
---
5:00pm
Another production day done
That's the end of another busy production day at CJS News. Join us on Friday May the 7th for a Senedd election special.
---
4:10pm
Reporting LIVE!
With 20 minutes to go until the programme, Louis Sykes is outside Cardiff Library, one of the polling stations for tomorrow's Senedd Election.
---
3:30pm
It's crunch time…
On the programme at 4:30pm:
Education: What do young people look for from the next Welsh Governement?
Low water levels at a canal near Newport
We look forward to polling day tomorrow
---
3:15pm
Tensions are rising!
Things are heating up in the newsroom with just over an hour to go until our live programme at 4:30pm.
But who gets the most stressed on production days? Our reporter Sara Dafydd has been a fly on the wall.
---
2:45pm
Covid jabs now offered to teenagers in parts of Wales
Young people aged 18-29 are now being invited for their Covid vaccine in Cardiff and Vale University Health Board.
A spokesperson for the healthboard told Wales Online, "We are currently sending out appointment letters so they should hear from us in the coming weeks."
Betsi Cadwaladr health board are also inviting 18 to 30 year olds for a jab since the 4th of May.
---
2:30pm
"I've been lonely"
During Deaf Awareness Week, Safyan Iqbal tells our reporter Nia George that adapting to life in lockdown has been challenging.
He says he's been lonely at home, "Zoom is normally frozen, not working, and that makes me frustrated. Who do I talk to?"
Nia will have the latest at our 4:30pm programme.
---
1:45pm
Going live!
Preperations for our 2pm programme are underway.
We'll be looking at tomorrow's polling day, social media campaigning and the M4 Relief Road.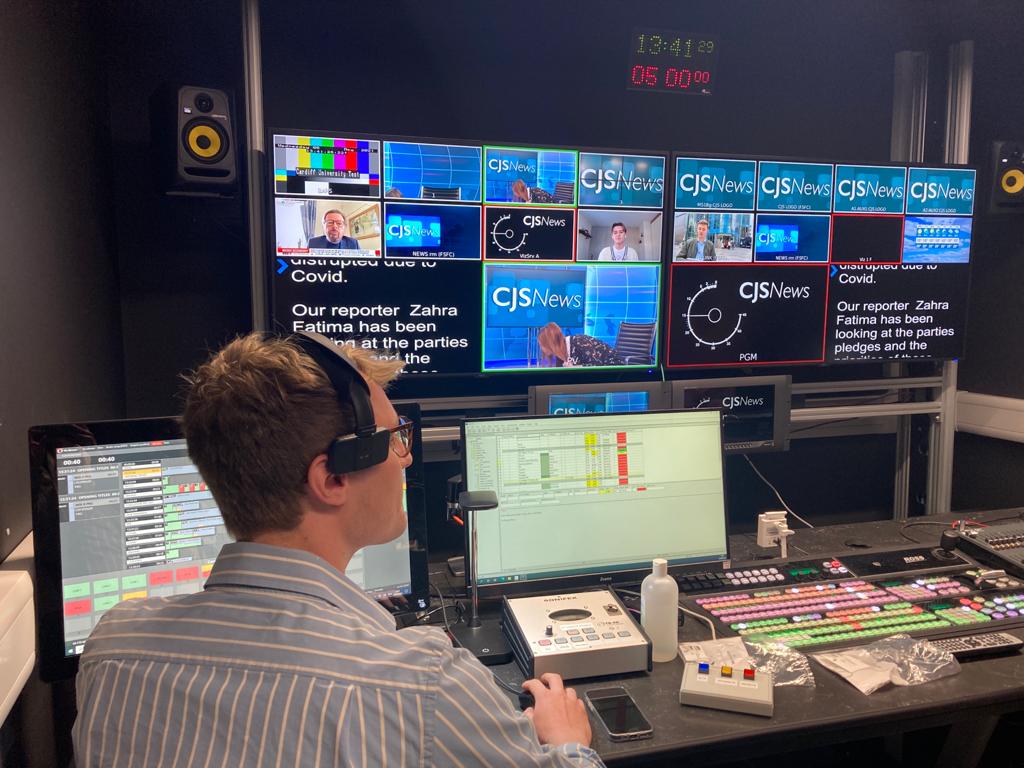 ---
1:00pm
Low water levels at canal in Rogerstone
Blockages and dry weather has caused unusually low water levels in the Monmouthsire and Brecon canal in Rogerstone. Ross Rondel has the latest.
---
12:30pm
M4 Relief Road debate: Where do you stand?
One of the hot topics of this Senedd election campaign has been the debate about the M4 relief road. Reporters Rhys Nelson and Ross Rondel asked the people of Newport for their reaction.
---
12:05pm
Polling day explainer
Our reporter Louis Sykes gives us the lowdown on what will happen on a Covid affected Senedd election polling day.
---
11:30
Should politicans use TikTok to campaign?
Sixteen and seventeen year olds will be able to vote for the first time in Wales this year. We asked social media expert, Emma Meese, what politicians should be doing to attract younger voters. What do you think? Vote in our Twitter poll!
---
10:30 am
Good morning / Bore da from the newsroom!
The production team's planning is underway.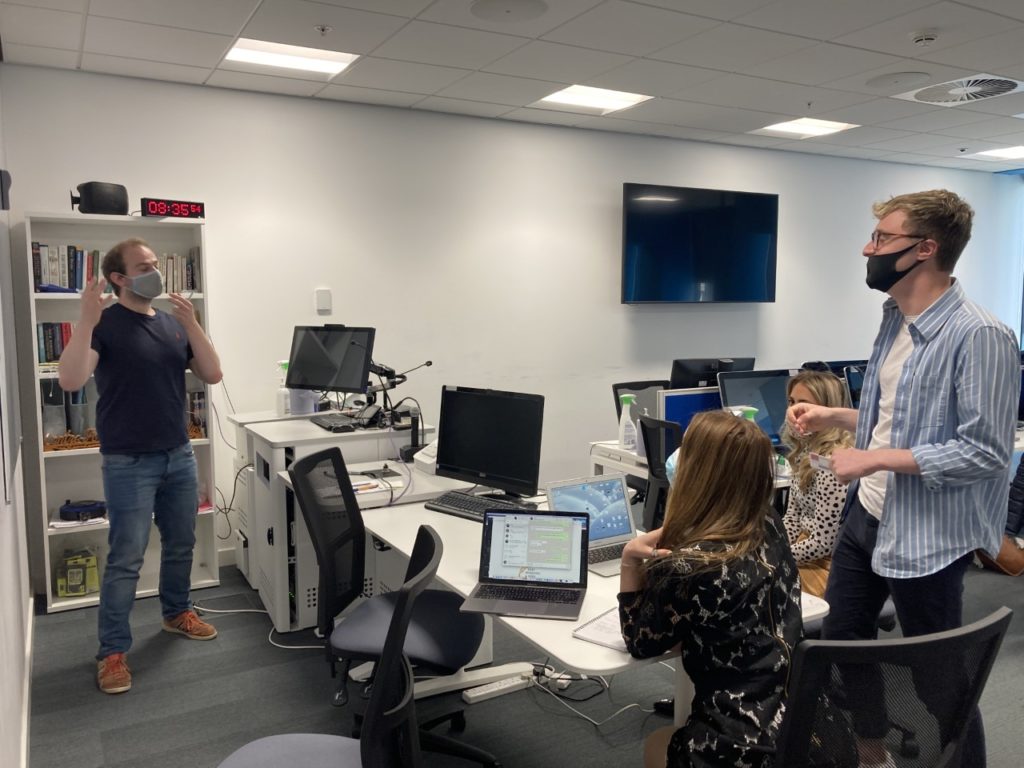 On today's headlines:
How will voting work tomorrow? We'll bring you a simple explainer
M4 relief road debate
How have politicians been using social media to attract young voters this year?
Follow all the updates ahead of our programmes at 14:00 and 16:30.