Cardiff Council's new multi-million-pound cycleways are confusing and cyclists are not using them, according to campaigners.
In the past year alone the council has spent more than £9 million on the building of five new cycleways across the city.
The Council has been adding new infrastructure such as segregated cycle lanes, cycle junctions and individual traffic lights for bicycle users.
The Council's website says this network will help to connect communities to the city centre.
wants to see more people choosing to cycle rather than drive.
Dan Allsobrook from campaign group Cardiff Cycle City explained: "There's some pinch points, especially in the city centre where it's not joined up and you kind of get thrown out onto a busy road and the cycleway just comes to an end. There is no obvious way to go next.
"There are also parts of the city which are really important, like the railway station (Cardiff Central) which doesn't have that kind of infrastructure."
On Castle Street, for example, cyclists wanting to cross from one side of the road to the other have to get off their bikes and use a pedestrian crossing. There is no cycle crossing as there is in other parts of the city.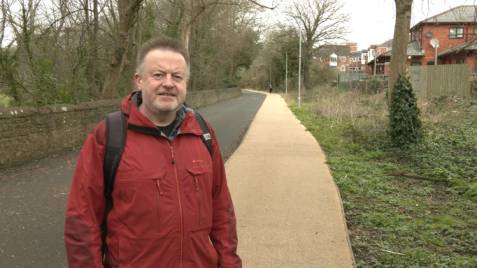 Mr Allsobrook described the cycle lanes as "bolted on in infrastructure"
"I think it's the concept of desire lines, so the lane doesn't actually follow the natural direction that you want to go in.
"So, if you were to design that cycle lane on Newport Road from scratch, rather than just put it on the side of the existing two-lane highway, you would do it differently and it would make it feel much more natural for someone for cyclists to use it.
"Cardiff's made some real progress and the last three or four years. There's lots of work ongoing in the city to widen the network and put in these so-called Superhighways. So, I think it's getting there but I think it's a bold claim to say it's the best."
A cyclist we spoke to today, who was using the pavement, says cycle lanes are "terrible".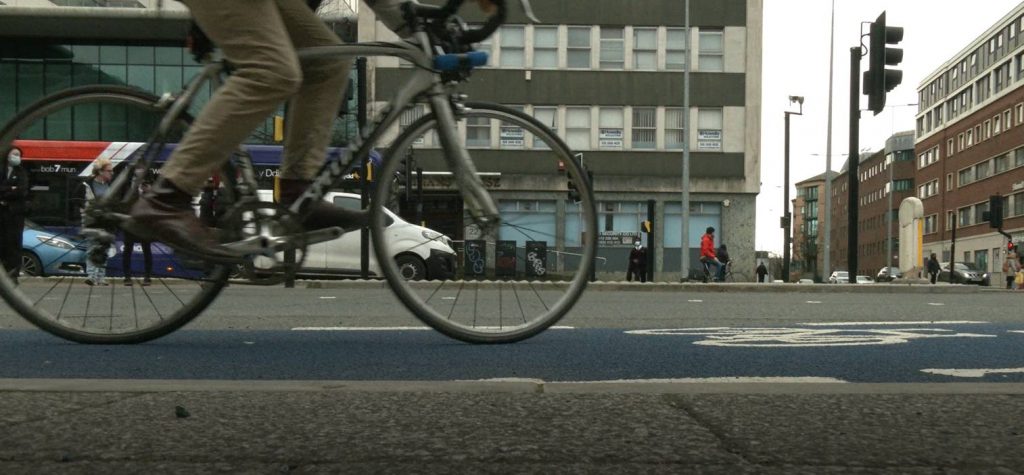 "I'm on the pavement. Look how busy it is (Newport Road in the morning), look at this cycle lane that crosses this crossroads. It's dangerous. As a cyclist, you've got to be really careful. They're (cycle lanes) often blocked off. There's so much change. It just doesn't seem to be very well coordinated."
A spokesperson for Cardiff Council said: "The cycleway network is being strategically built and is far from complete."
Last month there were calls for improvements to the visibility of cycle lane kerbs after pedestrians tripped and injured themselves when crossing Wellfield Road in Roath.
Fuel prices are continuing to rise and which means many commuters are moving onto two wheels to save money.
The Deputy Minister for Climate Change said "When prices go up, people pause for thought to think about the way they're doing it.
Lee Waters MS said: "We know that 10% of car journeys are under a mile in length and yet people drive them and over half of car journeys are five miles or less.
"These are distances that can be done by bike and the fuel prices may well make people think about the habits they've formed and whether or not they should change those habits."