At the age of 21 Lois Bryan was diagnosed with a life-threatening brain haemorrhage – but she was lucky.
One year later – after six hours of brain surgery – she's running the Cardiff half-marathon to raise money for the centre she was treated at.
"I got a diagnosis and it's kind of just stripped me back to like no strength, really weak, back to like nothing," said Lois, who had surgery last March.
"I've got my last check-up in two weeks and then hopefully I get discharged."
A brain haemorrhage is caused by bleeding on the surface of the brain and can occur with no warning.
Most cases take place in people aged between 45 and 70, but they can occur at any age. Treatment has improved in recent years however survivors can still be left with long-term problems.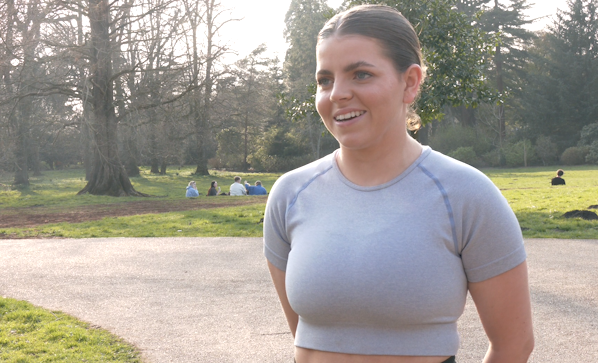 A year on from surgery Lois is running the Cardiff Half Marathon this weekend, something she would never believe possible a year ago.
"I didn't even know which way the surgery was going to go, let alone when I'd be back on my feet," she said.
"[It was] touch and go for a while, but I'm very thankful to be here.
"I mean, six-hour brain surgery. You just don't know if you're going to wake up.
"That sounds really deep, but it was a scary time. But I think it went well and, touch wood, it's fine."
Lois received treatment and surgery from The Walton Centre in Liverpool, which is a specialist hospital for patients with neurological conditions.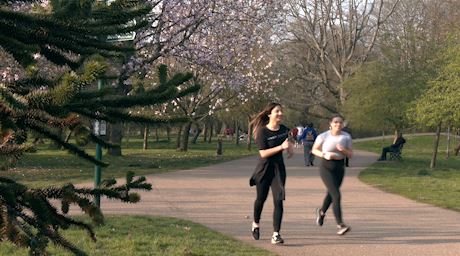 At the start of the pandemic, she began running as there was "nothing else to do and my goal for 2021, was to run a half, but they got cancelled."
She's decided to run the 2022 Cardiff Half Marathon to raise for where she was treated.
She said she wants to "raise awareness of brain haemorrhages and the damage that they can do because thankfully I'm fine, but not everyone is and may need more help.
"So I've raised over £2,000. I'm really happy about that. I mean, the Half's on Sunday. Maybe I'll raise a bit more before then."
Lois is running with her housemate, Sara Jabber, 21 from Cardiff. Both are raising money for The Walton Centre.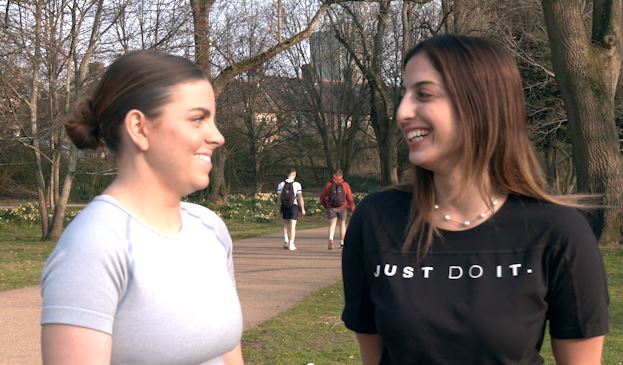 Lois said Sara was a "great friend" whilst she was going through treatment.
Sara said: "I remember when she texted us, we literally all froze.
"You never think that someone close to you goes through something like that. And then we all got the text. We just burst into tears. But we're all really supportive of each other."
If you'd like to support Lois' fundrasing efforts you can click here.