A roundup of the worst corporate attempts at keeping up with the millennials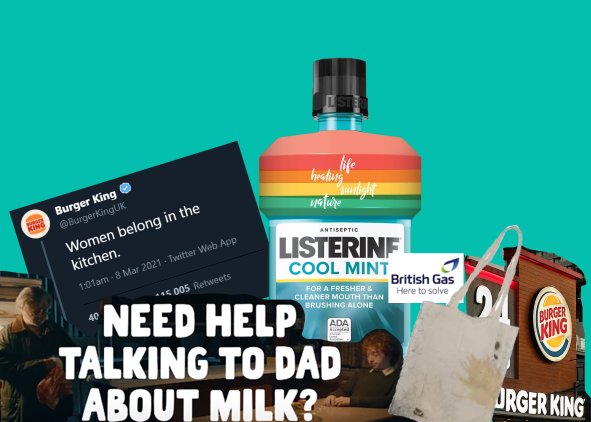 It's hard to be a company in 2021. Not only do you have to make money, but you also have the near-impossible task of convincing beady-eyed millennials on social media that you actually care about more than making money, even if you don't.
When it comes to asserting their woke status, not all companies are created equal. Some do a great job of covertly convincing the masses that they care, with meticulously curated Instagram campaigns, putting their pound behind all manner of parades and protests, whilst others have the subtlety of a sledgehammer.
Here is our roundup of the worst campaigns that companies have tried to pass off as "woke."
British Gas' Eco Error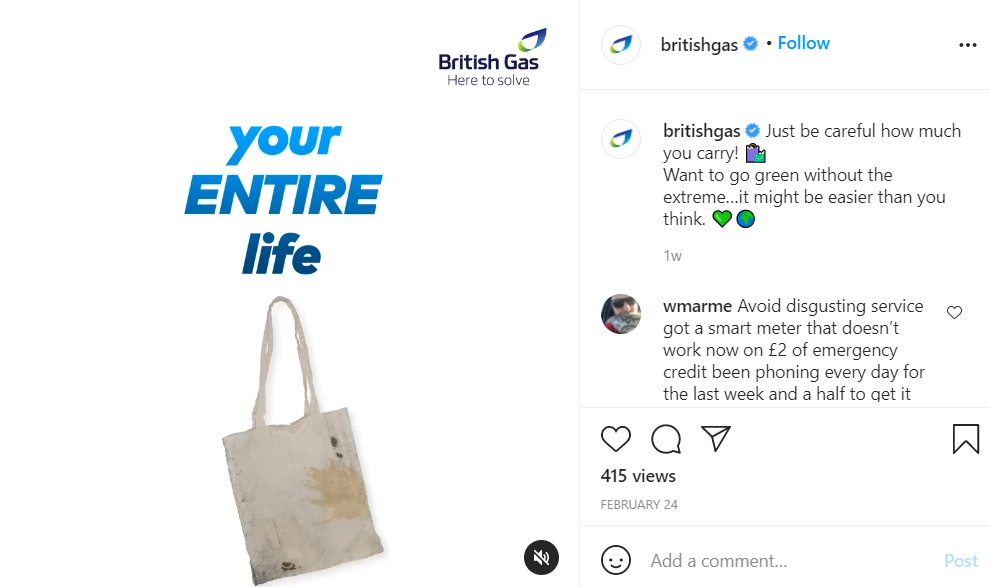 Apparently "you can go green without the extreme", but you do have to go to extremes to appear woke it seems…
In a post that tried to make using a tote bag seem like serious climate action (and somehow unhygienic?), Instagram users were quick to call out their greenwashing fail.
"Lol wtf is this greenwashing, how is using a tote bag extreme?", asked user tolmeia.
Meanwhile user meeshleanne went straight for the jugular: "What an awful advert. Do one good thing for the environment and earn yourself the points to pollute the earth with disposable plastics and god knows what. What were the marketing team thinking on this one? Some messed up morals here."
Burger King's Feminism Flop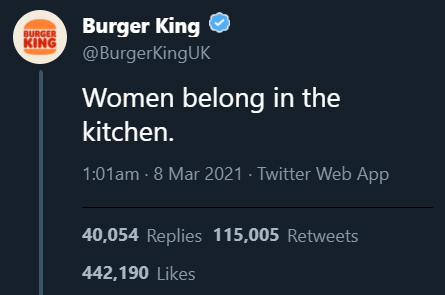 It's not International Women's Day without a badly thought out social media campaign. In a since deleted tweet, Burger King decided to mark the occasion by expressing that women should have equal opportunities in the workplace. Except, that's not what came out at all.
The tweet read, "Women belong in the kitchen."
Twitter was quick to point the backwards connotations of their message. The company responded by saying, "We hear you. We got our initial tweet wrong and we're sorry. Our aim was to draw attention to the fact that only 20% of professional chefs in UK kitchens are women and to help change that by awarding culinary scholarships. We will do better next time."
However, some Twitter users speculated that this may have been the plan all along. @Cheesymanfredo tweeted, "The plan was simple, get people to talk about Burger King by "accidentally" posting a misogynistic tweet on international women's day."
Oatly's Drinking Disaster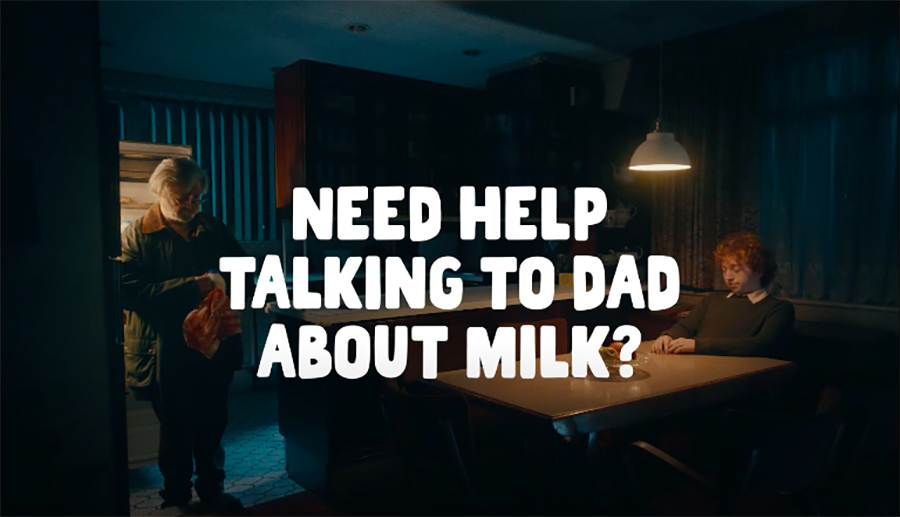 It's not just the old generation of businesses that suffer from woke fails. One of the biggest faces in the growing plant-based market is also prone to blunders.
Oatly's recent ad, featuring two children talking about their dad's dairy consumption, saw largescale controversy for making light of alcoholism.
@grace_physio1 tweeted, "Seriously disappointed in the new Oat-ly advert, drawing parallels between drinking dairy and alcoholism. Not funny or clever. Alcoholism is not something to be mocked."
Whilst YouTube user tornadofish1 commented, "Disgusting to joke about alcoholism…how is this still up?"
Listerine's Pride Bottle Bottled It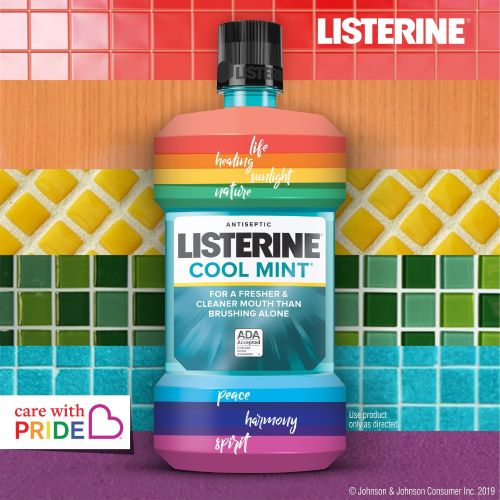 In the long history of companies trying to appear LGBT+ friendly, without, you know, actually being LGBT+ friendly, we have amassed a collection of rainbow products so large that you would never have to use a monochromatic product again.
However the queerbaiting crown goes to the Listerine Pride bottle, which will forever earn its place in the Twitter Hall of Fame.
To say this advertising campaign got savaged would be an understatement.
Twitter user @McMatty_92 joked, "Oh wow, I can't wait for the live, laugh, love collection, and 'dance like no one's watching' special edition".
Meanwhile @thetidalrabbit tweeted: "Ah yes, all my Cool Mint Chakras are perfectly aligned *pray emoji*."
Hyundai's lack of suicide sensitivity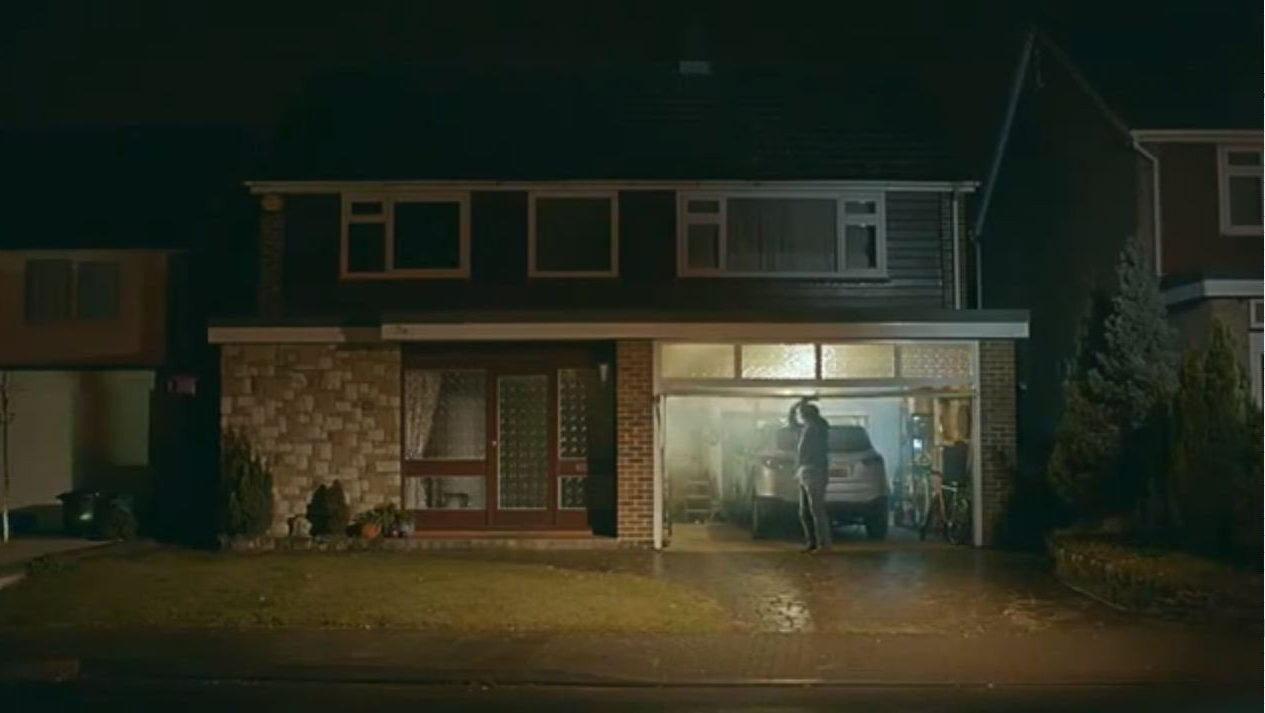 In an effort to convince people that buying one of their cars isn't bad for the planet AT ALL, someone at Hyundai decided that it was a good idea to demonstrate their green credentials by showing a man fail to commit suicide via gassing. Because what we look for when buying a car is reassurance that we won't end up killing ourselves with it later…
YouTube users were quick to voice their shock at this marketing choice. "WTF!!! This commercial is scary," exclaimed DudeGamer 14.
Bruce Arruda said, "I can't believe big ad companies get paid hundreds of thousands of dollars to come up with stuff like this."
No matter what the latest social cause is, there's one thing that we can always count on: corporations alienating people with ill-judged, and often downright ridiculous, marketing attempts to appear woke.