Online exercising has allowed people to try things they otherwise never would have
If there is anything positive to take away from lockdown, absolutely anything at all (and this is a stretch here), it is that being locked away left us no choice but to exercise from the comforts of our own homes.
Now, for some, removed from the motivating cries of class instructors and gym-going friendship circles, this was nothing to celebrate. But for those of us that previously struggled with the idea of working out in front of strangers, it was a much-needed kick into action.
As gym instructor Tanya Perkins said, the at-home fitness industry boomed last year, so much so that you "could not get a set of dumbbells for love nor money."
It's true – the sale of fitness equipment grew by 170% during 2020's March lockdown – underlining the staggering number of people who sought to make the most of that newfound 'free' time.
I had about three ladies that had never ever stepped foot in the studio before do that class because they didn't feel confident enough to do it before
Tanya believes now gyms have re-opened in the UK, more people will start joining in-person classes due to the confidence they have gained from exercising virtually.
"I think that they just know what they're going to do now so it's not a massive surprise," she said.
While gym-fanatics and Zumba novices united in the name of Zoom classes, for the less exercise-confident among us, virtual work-outs were somewhat of a godsend.
Here are five reasons why:
1. Trialling new workouts
From YouTube and fitness apps to classes put on by your local gym, any kind of exercise, at any time of day, was available right there at your fingertips.
Whether it was body pump, Pilates or boxercise, having so much content at your disposal meant you could get to know how each class worked, getting used to the routines, session by session, without fear of looking 'silly'.
It was the perfect time to get stuck in and try something you may not have even thought twice about doing before. 
While you're at home is the perfect time to try anything new
After lockdown, Tanya Perkins saw a number of new faces showing up at her in-person Body Attack class after they had attended them online.
"I had about three ladies that had never ever stepped foot in the studio before do that class because they didn't feel confident enough to do it before," she said.
"I always say that while you're at home, now is the perfect time to try anything new.
"Because you're not in a studio, no one's going to judge you – although no one is going to let anyone judge you anyway," Tanya added.
2.

No watchers, no worries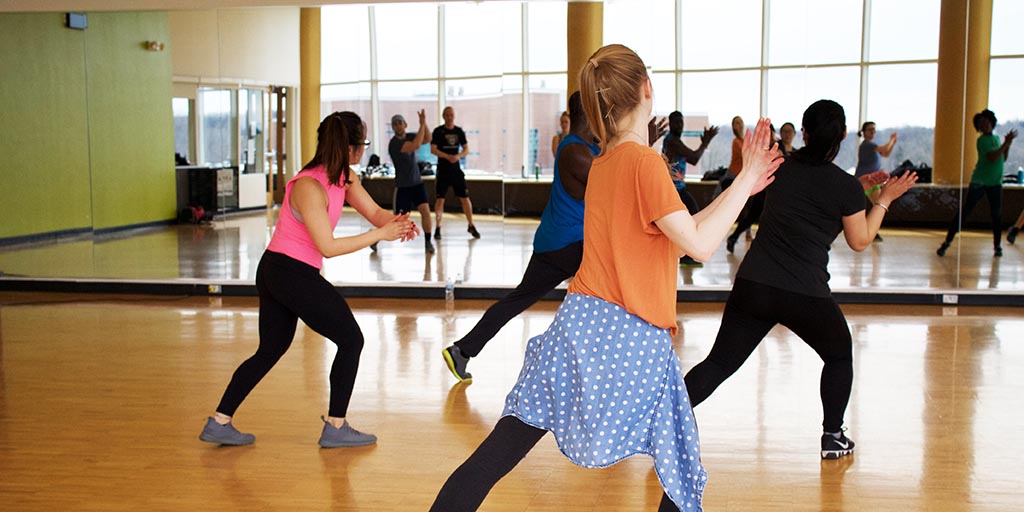 With the ability to turn your camera off or better still, have no need to connect to video altogether (hello Joe Wicks), the fear of exercising in front of others was eliminated once and for all.
Having no audiences watching, you could simply focus on you and make just about as many mistakes as you darn well pleased.
That one time you toppled while doing the downward dog matters no more. This is your house, your rules. 
---
3. Making gym buddies for life
Throughout lockdown, local gyms and instructors often put on regular classes for people to stay connected, fit and sane.
Whether it was bonding over the all too frequent mishaps and out of time twerking of an online Zumba class or the red-faced breathlessness experienced after a HIIT workout, attending classes virtually made it easier than ever to get to know your fellow exercise pals.
And the best thing about it – now you have the gym buddies you have always wanted to go sweat it out with!
4. Zero pressure
With no class instructor shouting at you to work harder (yeah, yeah I know it is just encouragement), there was less pressure to push yourself to levels you may not have felt entirely comfortable with.
The thought of being singled-out is something that often puts people off going to exercise classes, and thankfully, this was eliminated altogether.
There was less pressure to push yourself too hard
For the time being, you were in charge – being able to set your own pace, boundaries and intensity.
Having this control can help people feel more confident in their abilities, building up to integrate into an environment where you finally feel comfortable exercising with others.
And that can never be a bad thing.
5. Building-up fitness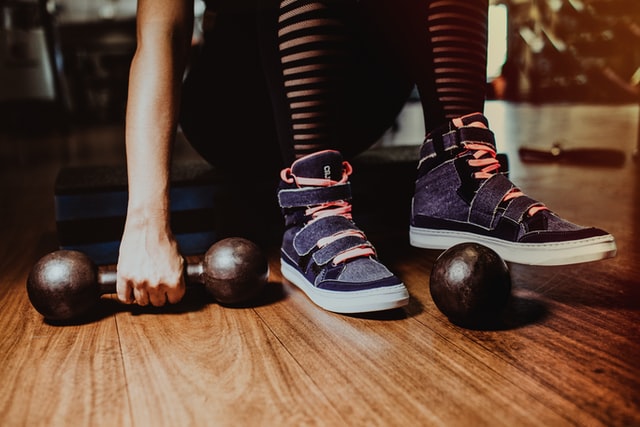 In the process of all this experimental exercise, you could not only find your new go-to workout, but you could get absolutely ripped in the process.
All that trying before you buy has led to increasing fitness levels, so you can now stride into the gym with your head held high, knowing you have months of lockdown muscle-building behind you.
Even if you simply did a workout a week, every little helps and will contribute to improved cardiovascular health and your overall wellbeing.
Now you do hit that gym, the others won't even be able to keep up!