Five workers spill all on their experiences in the industry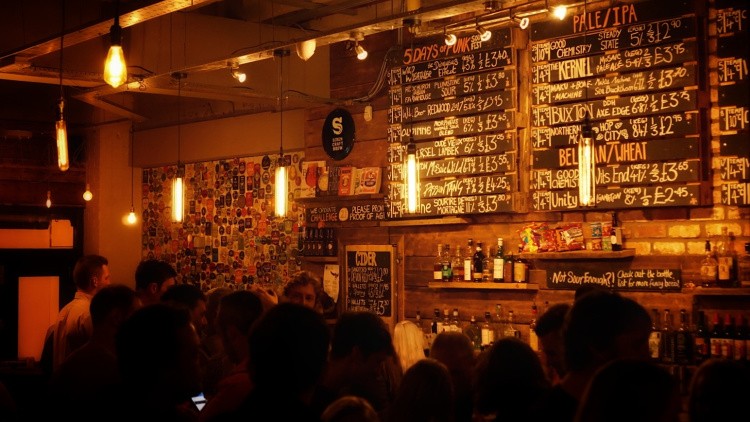 Hidden dreams and ambitions get lost in the hospitality industry. In a world where long, 12-hour, back-to-back shifts are the norm, where is the room to work on side projects and future careers?
Being stuck in what's considered to be a 'low-level job' isn't ideal for ambitious millennials trying to get by and pay their rent.
David Charles, a former general manager at the popular Miller and Carter restaurant in Cardiff, was eager to spill his beliefs on the feeling of failure in the industry. With a mountain of things to say on the topic, David laughed, "How long have you got?!" We've got all day David, don't you worry.
After working in the industry for 30 years, David has built his life around hospitality and has worked his way to the top. "I've been in the hospitality industry all my life," he said, and admitted that he'd found himself working longer hours and the job became harder the longer that he was there.
David highlighted that the pressure and stress of his job sent his mental health and happiness into a steep decline and his work life balance became more 'work, work, work'. The lack of sleep, increase in alcohol consumption and losing out on a honeymoon with his husband was the last straw.
David made the decision to quit his job as general manager in 2018 and moved to Spain for a more serene and peaceful lifestyle, and we salute it! "If you're single and money-driven, hospitality is for you, but if you don't fall into that bracket, you'll end up feeling like you're failing," he said, adding, "It's not for the faint hearted, but personal health is more important than money, as now I'm on minimum wage and couldn't be happier!"
"I'm being looked down on"
Sarah, a 24-year-old waitress was forced into the industry following her decision to not pursue her teaching career. As an ambitious young lady, Sarah said she felt she was always destined for more than laying tables.
"I feel judged," said Sarah, who has been working at a local fine dining restaurant in the city centre. "I'm an intelligent person with a BA degree and here I am, carrying dirty dishes."
Sarah expressed that her feelings of failure heighten when she knows the customers dining in the restaurant, "I hate seeing people I know come into the restaurant because I feel like I'm being looked down on." You're better than this Sarah!
Another waitress Isobel, a 23-year-old local girl from Penarth, has taken the time during lockdown to apply for jobs outside of the industry. After waitressing since she was 15 years old, Isobel said she feels a "lack of job security" in the hospitality industry. Don't we all?
Even after six years, she has experienced being let go from restaurants because they hadn't taken enough earnings that week.
"It becomes a contest on who can earn the most money and the most tips, in fear of dismissal," she said, "I am replaceable and it just makes you feel worthless. I am better than this." Yes, yes you are.
Isobel added that experiencing rude customers who are abusive is something that no one is paid enough for. "I am a grown adult with a degree and people speak to us like we're not capable of achieving." You tell them, sis!
Feeling the heat
Jake Evans, a part-time chef at a well-known Cardiff restaurant, said he has always felt confined to the chef world. He became a chef at 19-years-old, and with a baby on the way he turned to the first job he could get, as a quick source of income.
Now, at 27-years-old, Jake reflects on his eight-year career as a chef and said, "You feel trapped in a constant cycle because you don't have the time to study to better yourself or your career; providing for your family and paying bills outweighs that."
"It's difficult being a chef, no one sees what we do, the long hours in the kitchen, in the hot temperatures… When I tell people my job role, they normally look down on me." Refusing to live the "paycheque to paycheque lifestyle," Jake reduced his hours and took advantage of the local lockdown to apply for a bachelor's course at university, to work towards a career he is proud of.
Shaking up the industry
Claire, a bar manager in Cardiff who found herself working in a small bar, part-time during her undergraduate degree, speaks out on her thoughts and feelings when she joined the industry. "While I was working behind the bar, I used to think, 'I don't understand why people would choose this as a career.'"
"I don't think many kids when asked what they want to be in school consider waitressing or bartending," said Claire, who feels the stigma behind the trade has come from parental expectations and the older generation. You're definitely onto something there, Claire.
After seven years in the industry, Claire still works behind the bar at a more senior level and said she has recognised that times are changing. "The industry is getting better, it's not as bad as it used to be," she said, adding that she feels more confident in her role.
Claire admitted she has her down days with the industry, but she also has days where she is grateful for her job. We're happy for you.
"Besides, I love turning up to a shift throwing some drinks around then going home," she laughed.