The revolution can't come soon enough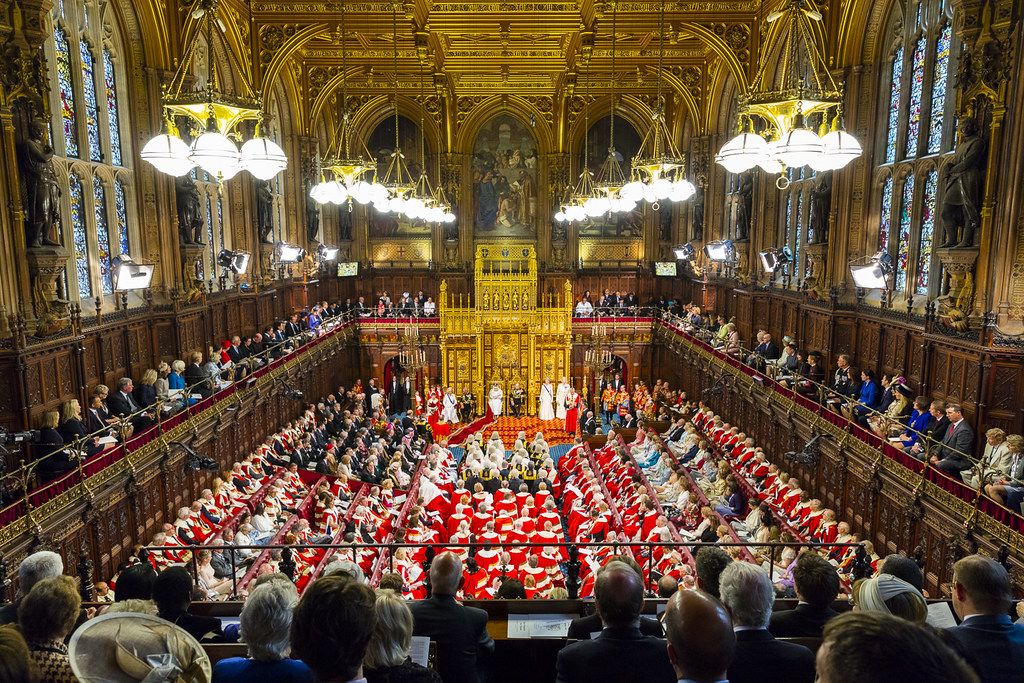 Is it really that time of year again? Our annual celebration of meaningless platitudes and cynical half truths is back – that's right, it's the Queen's Speech, the formal process that officially kicks off a new parliamentary session.
For the uninitiated, this is an anachronistic spectacle which sees Her Majesty set out her government's plans for the upcoming year. 
This not being the eighteenth century, the Queen herself has little to do with the plans or even the contents of the speech; she merely reads out what Boris Johnson's government has already prepared. And as usual where BoJo is concerned, this year's speech had us screaming in fury at the TV. Here's a selection of everything in this year's speech that filled us with a cleansing fire of white hot rage.
1. "Levelling up"
Levelling up is all well and good – we're not opposed to the idea of offering more resources to the North of England for example – but what exactly does it involve? Does it involve funnelling money to areas with Tory MPs at the expense of those actually in need? Reference was made to investment in infrastructure, but in the week that Andy Burnham, a Labour politician, announced an ambitious new plan for transport in Greater Manchester, it does seem to be all talk and no action.
2. Where is social care?!
In his first speech as Prime Minister – his very first – he boldly announced he had "a clear plan" for fixing adult social care in the UK, which is crumbling before our very eyes. Two years into the job, has Johnson come even slightly close to the details of that plan? An emphatic no is the answer. In fact, social care didn't even feature in this year's Queen's Speech. Right now that "clear" plan looks very foggy indeed. 
3. Ban on conversion therapy
This one is obviously a very good thing actually. But what took them so long?
4. US-style voter ID restrictions
Every year it seems our politics becomes more like that of our ugly cousin across the pond. We have the populists, the culture war, the ever-increasing finances pumped into campaigns and now absurd restrictions on voting. The government has proposed to make having an ID a requirement to vote at elections, despite there having been only four convictions for voter fraud at the last general election. Meanwhile more than two million electors reportedly lack ID, often for financial reasons. 
Therefore, to ask people to purchase ID to vote in an election, you have effectively created a pay-to-vote scenario. This attempt to solve a make-believe problem has been shown in the US as just a way of subtly disenfranchising voters from lower-economic backgrounds, according to the ACLU. Democracy should never have a price tag attached.
5. Restoring "the balance of power between the executive, legislature and the courts"
This sounds fine in theory but, as others have suggested, in practice could well be a euphemism for increasing the power of the government and reducing that of Parliament and the courts. Proposals to scrap the Fixed Term Parliaments Act would return power over the timing of elections to the Prime Minister, while judicial review – one of the few ways 'ordinary' people can stand up to government wrongdoing – will be reviewed. It's all rather dystopian, actually. 
6. Return of the Police, Crime, Sentencing and Courts Bill
You know this one – it's the bill that was thrust under the spotlight in the wake of Sarah Everard's death, after the extraordinary response of police to women taking part in a vigil turned peaceful protest. After a popular backlash, the government withdrew it at the time, but it's back for more – and this time it's personal. The bill would give police greater powers to define the scope and limits of protests, as well as apply draconian punishment for actions like damaging memorials, which would come with a hefty potential prison time of 10 years.
---
If you too feel utterly frustrated by the state we're in, why not sign up to our newsletter for more incisive commentary on current affails, worklife and relationships.