We wonder if the people involved can laugh at themselves yet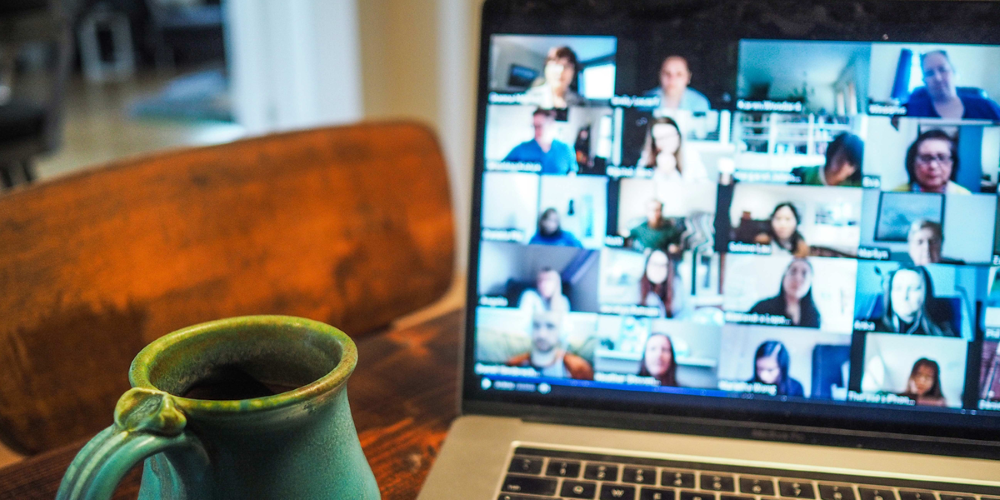 Imagine this. You've logged onto your 9am Zoom call at work. You're yawning and you've got a bit of a headache from the alcohol consumed during the Zoom quiz you had with your mates the night before (since when did three glasses of wine cause a hangover?) After checking yourself quickly in your Facetime camera for anything that might give away the fact that you're slightly worse for wear, you muster up the courage to switch your camera on. That's the exact moment when you realise you've left Carol Baskin as your zoom background, grimacing from behind your head in her full glory, and your Zoom name as Joe Exotic. Your friends may have found it funny last night, but your boss certainly isn't laughing.
Take solitude in knowing that you're not alone. Here are the five funniest zoom fails of lockdown, courtesy of the working from home phenomenon. Don't say we don't treat you.
The potato boss
Remember the potato boss? OK, you caught us. This one is Microsoft Teams, not Zoom, but funny is funny. This tweet went viral after her boss fell victim to a filter gone wrong when she accidentally turned on the potato filter, couldn't work out how to turn it off, and was stuck for the entire meeting. At least it made for a good viral tweet, as a small consolation.
"Rocco, put your tail down!"
Here's one all pet owners during the pandemic can relate to. The MP John Nicholson's cat stole the show during the virtual Digital, Culture, Media and Sport Committee meeting in July 2020. The ginger cat, charmingly named Rocco, stuck his rather thick tail between the MP and the camera, completely undermining the *very serious* conversation being had about subtitles and children's literacy. Luckily, the fellow *very serious* MPs found the funny side.
The dildo in the room
One thing that has characterised Zoom culture is spying on your colleagues' backgrounds. Whether it be judging their bookcase to admiring their artwork, one thing you don't necessarily expect to see is a dildo. Not that we're shaming sex toys – crack on hun. It's a rare treat to find something in someone's Zoom background so telling of their private life. In a welcome break from the facade of political books that the owner has definitely never read, this BBC Wales interviewee had a dildo on the bookshelf behind her. Oversight or intentional? We'll leave that one up to you to decide.
The cat lawyer
It wouldn't be a proper Zoom fails round up without the poor Texan lawyer who couldn't work out how to escape the cartoon cat filter during a virtual court case. His panicked statements, "I'm not a cat", "I'm prepared to go forward with it", "Can you hear me Judge?" matched with the imploring wide eyes of the cat filter were enough to make anyone feel sorry for him.
Jackie Weaver has the authority
Finally, what kind of list would this be if it didn't include Jackie Weaver? From council meeting clerk to internet sensation overnight, what a treat this woman brought us back in February. Jackie was the hero who came to act as a mediator of a Handforth Parish Council meeting "following the refusal of the council chairman to call such a meeting". What followed was a lesson in pure savagery as Jackie dealt with rude male councillors shouting things like "you have no authority here, Jackie Weaver" by, simply, removing them from the zoom call. Lesson learnt, don't mess with the Weaver.
Speaking of, did we mention we interviewed her for our podcast a couple of weeks ago?
Working from home has revealed a rawness to our colleagues who we often only see in a professional capacity. Whether it be toddlers or furry friends interrupting, feline filters you can't switch off or an awkward background, just remember we're all in this together. As tech-savvy as you think you may be, nobody is completely guarded against falling foul to a Zoom blunder, and who doesn't need a bit of a giggle these days.