Wait, where did they go?
Do you ever wake up in the middle of the night in a cold sweat worrying about what happened to weirder X Factor contestants? Me too, but don't worry. We've tracked down all your old favourites from Chicken Factory Man to Wedding Dress Girl. Ah, the early days of the X Factor. Nothing quite like it really.
Robert Unwin (AKA: Chicken Factory Man)
When the British public tuned in to watch Robert Unwin stroll into the audition room in 2004, little did they know they were about to witness something very special. The audition, judged by Louis Walsh, Sharon Osborne and Simon Cowell, was to go down as the first novelty act in X Factor history. Everyone was in for a treat.
After telling the judges he worked in a chicken factory (hence the nickname) and admitting to Simon he wasn't quite sure what the X Factor was, Robert went on to give a bizarrely high-pitched rendition of Aqua's Barbie Girl. It got three stern "noes", obviously.
But the story wasn't over yet for Robert, who became a superfan of the show himself. On the back of his infamous performance, he was called back to give another live performance and built a good relationship with the show meaning he could meet his heroes, like Jedward. Not bad for the "worst singer ever", as Simon described him.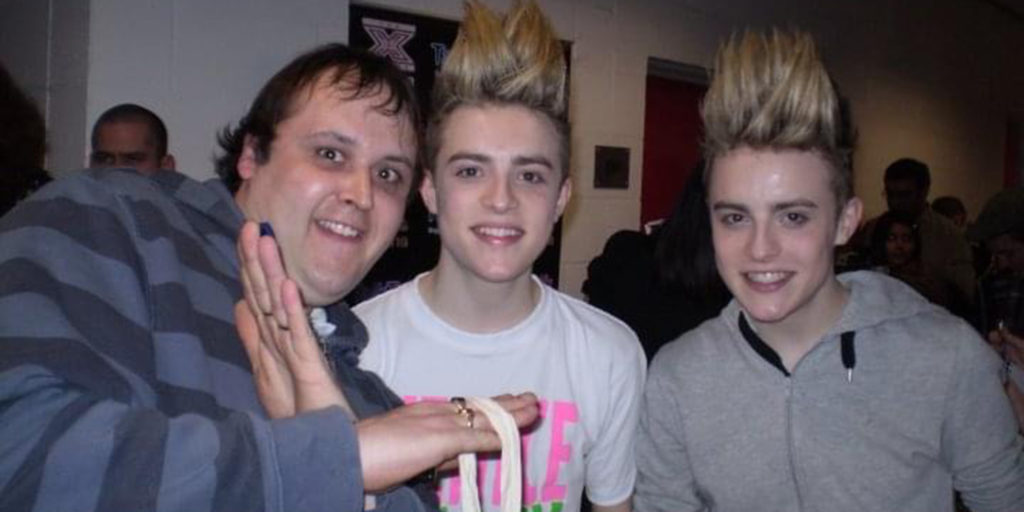 Steve Brookstein (AKA: who?)
No, seriously, who is this guy? Oh right, I remember. It may be hard to believe now, but Steve Brookstein became X Factor royalty after winning the first ever series of the show before falling off the face of the earth. It wasn't always this way for Steve though, who caused quite a stir with his off-screen antics during his time on the X Factor.
Then-judge Sharon Osbourne was under no illusions about the kind of person he was, calling him "full of crap and an average singer" live on air. Ouch. But things improved for Steve as he went on to win the competition. Another quick U-turn followed when he couldn't stop laughing as he sang his winner's single in one of the strangest and most cringeworthy performances the show has ever seen.
Steve leads a quieter life now and is an active Twitter user where he posts conspiracy theories about 9/11 and his hatred for Brighton and Hove Albion Football Club. The less said about Steve, the better.
Rhydian Roberts (AKA: well, Rhydian)
Who doesn't still love Rhydian? The Welsh baritone singer, most memorable for his striking white hair and powerful voice, became a household name – for a good few months anyway – during his stint on the X Factor in which he earned himself second place. As any fan of the show will tell you, this was the least Rhydian deserved as he dazzled the crowd week in week out.
But there's no doubt Rhydian's biggest fan at the time was Simon Cowell. Simon's fascination with Rhydian's voice resulted in a deluge of positive feedback after every performance, ranging from "bloody brilliant" to "world class". Despite Simon's influence, and a garish sparkling suit, Rhydian couldn't quite get over the winning line, losing out to Leon Jackson in a tense finale.
But Rhydian was always destined for a great career, if not to be a global superstar as Simon predicted. From then on, he's had a slew of successes from Classic BRIT Award nominations to reaching Number 1 in the Official Classic Charts in 2014. Oh, and becoming a posterboy for Grandmas across the nation. If that doesn't warm your heart, I don't know what will.
Emma Chawner (AKA: Wedding Dress Girl)
On the face of things, Emma Chawner was destined to become just another hilarious X Factor auditions failure. And that's exactly what happened initially when a 17-year-old Emma, who patently couldn't sing, swayed from side to side in a ball gown as the judges tried to hold back the laughter. In fact, things got even worse two years later when she returned with her sister to form the iconic duet 'Sister Act', which was somehow worse than Emma's first audition.
The tabloids had a field day and exposed Emma and her family as "jobless" and "obese", before revealing just how much the family were claiming every year in benefits. Utterly humiliated, Emma managed to turn around her life. Appearing on the daytime show Lorraine last year, she talked about her job as a childminder and how she lost over 13 stone.
Unfortunately for her family, Emma admitted to still singing in the shower. But with ambitions of a music career now long gone, Emma is finally content with her life. Good for her.