All eyes on June 21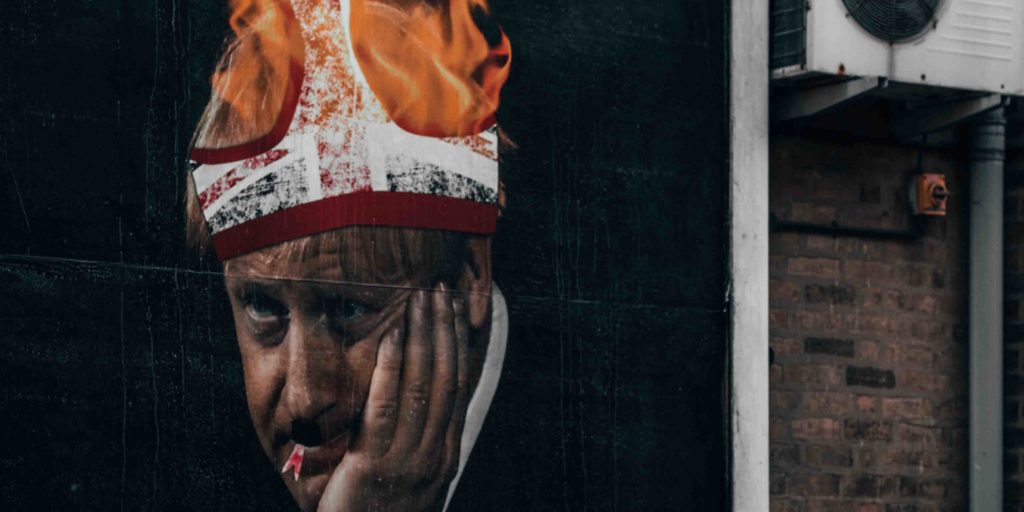 It's been a long time coming. Like, a really long time. But maybe, just maybe, we can see that precious light at the end of the tunnel.
Addressing a largely empty House of Commons on Monday 22 February, Prime Minister Boris Johnson unveiled the roadmap to lift the restrictions we have all been living with, since March 2020.
Thank god for that!
When will lockdown end in England?
Johnson said his 'roadmap' was intended to be "cautious but also irreversible" and he hoped all restrictions could be lifted by 21 June. The plan includes four stages, the first of which is tied to two specific dates in March. The following stages, he said, would be reliant upon four tests.
What are the four tests for getting out of lockdown?
The vaccine programme continues to go to plan
Those vaccines successfully reduce deaths and hospitalisations
Infection rates do not threaten the NHS by causing a surge in hospitalisations
The government's risk assessment is not fundamentally changed by new "variants of concern"
Fingers crossed! Seriously, all of Flounder's fingers are crossed.
Of course, we shouldn't get ahead of ourselves. Johnson and his government have messed up at every turn, from the catastrophic (and ongoing) debacle over Test and Trace, to Health Secretary Matt Hancock's "unlawful" failure to disclose details of the contracts his department had given out during the pandemic.
But it's also possible that this latest announcement is actually (whisper it) good news. So without further ado, here's a handy guide to all four stages and what they might mean for you.
Stage one
Stage One is really two stages, one beginning on March 8 and the other on March 29.
From March 8:
All schools and colleges will reopen, with face masks recommended for secondary school students and for parents and staff at primary schools
University students studying practical courses will return, while there will be a review at the end of Easter for all other students
We will still be encouraged to 'stay at home' but two people from different households can meet outside for recreation – like coffee on a bench, or a picnic
One nominated person can visit care homes but only with PPE, a lateral flow test and a minimal amount of physical contact
Up to six people can attend a wedding
From March 29 things to start to open up a little more:
We can meet others outside, including private gardens, in groups of up to six
Stay at home guidance will end, replaced with stay local messaging
Formally organised outdoor sport can restart, and outdoor sports facilities like golf courses and tennis and basketball courts can reopen
Parents and children groups are allowed, but they're capped at 15 people
The next stages rely on the four tests (above) being met, so the dates are the earliest each stage can possibly come into effect.
Stage Two
No earlier than 12 April:
All shops can reopen
Restaurants and pubs can serve customers outside
Weddings capacity goes up from six to 15
Gyms and spas can reopen, but not for groups of different households
Hairdressers, barbers, and beauty salons can reopen
Staycations are allowed, and self-contained accommodation without shared indoor areas can open for members of the same household
Theme parks, drive-in cinemas and zoos can reopen
Children can attend indoor play
Stage Three
No earlier than 17 May:
We can meet others outdoors in groups of up to 30
Six people or two households can meet indoors
We can sit indoors at pubs and restaurants
Indoor sports and exercise can start again, including group classes
Indoor entertainment like museums, theatres and cinemas can reopen
Any remaining outdoor entertainment, like outdoor theatres or cinema, can reopen too
But performances have limits on capacity: half capacity or 1,000 people indoors and 4,000 people outdoors respectively, whichever is lower
Up to 30 people can congregate for weddings or other life events
International leisure travel can resume and hotels, hostels, and B&Bs can reopen
Stage Four
No earlier than 21 June:
All remaining limits on social contact will be removed
Nightclubs can reopen
Weddings, funerals, and other life events will have no limits on attendance
Bear in mind, that's only England. The roadmap might vary in different parts of the UK.
When will lockdown end in Scotland?
First Minister Nicola Sturgeon announced her own roadmap for lifting restrictions in Scotland on 23 February.
Two people from two households will be allowed to meet outdoors from 15 March, before lifting the stay at home rule on 5 April. This "progressive easing" will lead up to wider reopenings across non essential retail, hospitality, gyms and hairdressers.
When will lockdown end in Wales?
Currently four people from two households can meet outdoors for exercise in Wales, while the government is due to review lockdown rules around 12 March. First Minister Mark Drakeford has suggested non-essential retail could begin to reopen from 15 March, but he has so far not given any dates for hospitality or gyms reopening.