The Brits are back in town, but their ability to handle their drink is not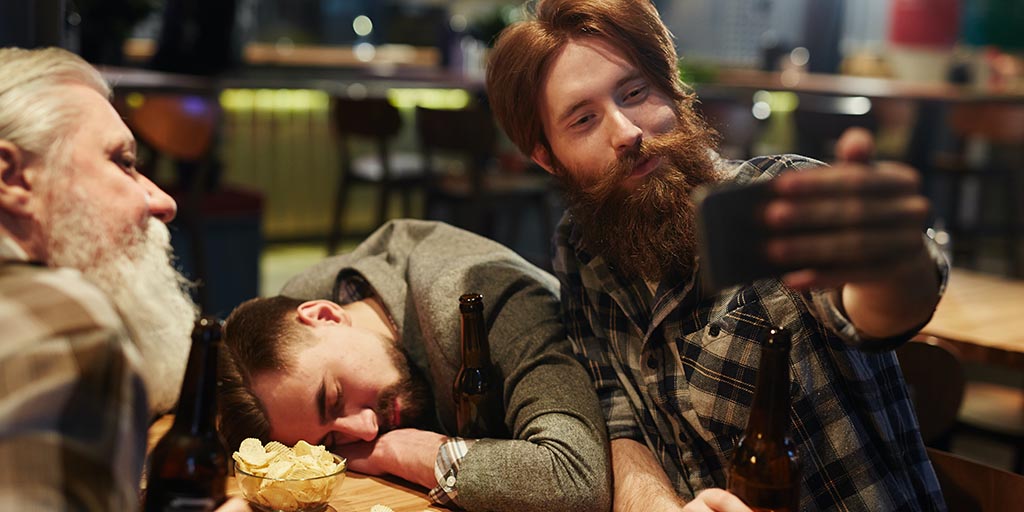 The English didn't hold back as pubs across the country reopened to the pint-loving nation two-weeks ago. And with venues in Wales and Scotland unbolting their dusty doors and throwing them open wide today, the British Isles are finally uniting in their common need for a good old beer-up. 
However, being months out of practice, getting the rounds in saw scenes of utter disorder descend across the nation. Turns out, we simply can no longer hold our drink.
Sam West*, 24, went out with his mates on the first weekend of boozy freedom and lasted just eight pints before having to be picked up by his parents from a quiet country pub in the town of Alresford – just embarrassing really.
While his friends carried on drinking, Sam sat completely out of it on the floor after failing to make it to the bathroom – throwing up inside the civilised establishment.
"I honestly don't remember anything," he admitted.
"I haven't really drunk large amounts of alcohol in months so it clearly just affected me more than it usually would."
Meanwhile, Kier Starmer couldn't even get a single pint in before being ceremoniously booted out by the landlord at a pub in Bath last week.
Now that is the post-lockdown energy we need for 2021.
But it is not just the Brits who are guilty of a depleting tolerance for the good stuff. Data shows that in Australia last summer, the lockdown-induced booze hiatus led to increases of alcohol-related emergency department admissions in Western Australia within three weeks of licensed venues re-opening.  
And with Wetherspoons set to reopen a further 139 sites next week, adding to the 394 venues currently serving customers outside – rain or shine – Brits quite simply need to get it together. 
Remember kids, it's a marathon, not a sprint.
With the whole summer ahead of us to make up for lost time, maybe, just maybe, you should take it slow, not just for the sake of your own pride, but for the sake of your country's.
*Name changed for anonymity due to sheer embarrassment