South Wales One rebrands and reaches out to the local community
A GRASSROOTS radio station in South Wales is hoping to attract new listeners by building ties with the public, and has changed its name to reflect this.
South Wales One was launched during lockdown as a passion project by Lee Jones, 40, from Pontypridd.
The station's team of eight – based mainly in Cardiff, Pontypridd and Newport – host live radio shows every evening and broadcast an advert-free jukebox throughout the day.
The streaming station was originally called ACJ Radio, named after Mr Jones' children, Autumn and Casey Jones. The presenters hope the new name reflects the channel's ties with the South Wales community, and have been hosting events to get the name out there.
Technical director Danny Corder, 49, of Albany Road, Roath, said: "We immediately see the impact when we go out and do something in the community.
"Suddenly you're getting listener comments from people who haven't listened before. I think you'll see stations like South Wales One, and hopefully South Wales One itself, succeeding.
"It's a labour of love, with clear aims to go into the community and make connections."
The team behind South Wales One have hosted events including a Christmas lights switch-on in Beddau village on Friday, November 26, a charity night for Dreams & Wishes on Thursday, December 2, and a children's disco on Halloween.
Mr Jones said: "A lot of people from Beddau had family all over the UK who tuned in to hear the carols and all the events.
"Normally a local FM station gets asked to do that sort of thing. They charge, and I understand why because it costs them more to broadcast.
"But we want to be part of the community, so if the cost is prohibitive we want to take that away. We don't charge."
As well as these community events, the team are proud of their original content. Their "Soundclash" show pits DJs against each other as listeners vote on whose music choices are best.
Other programmes include Smells Like Kevin Bacon, where the presenters have to use the "six degrees of separation" theory to link one song to another via the artists involved.
Their website is also hosting a live vote on the best ever Christmas song.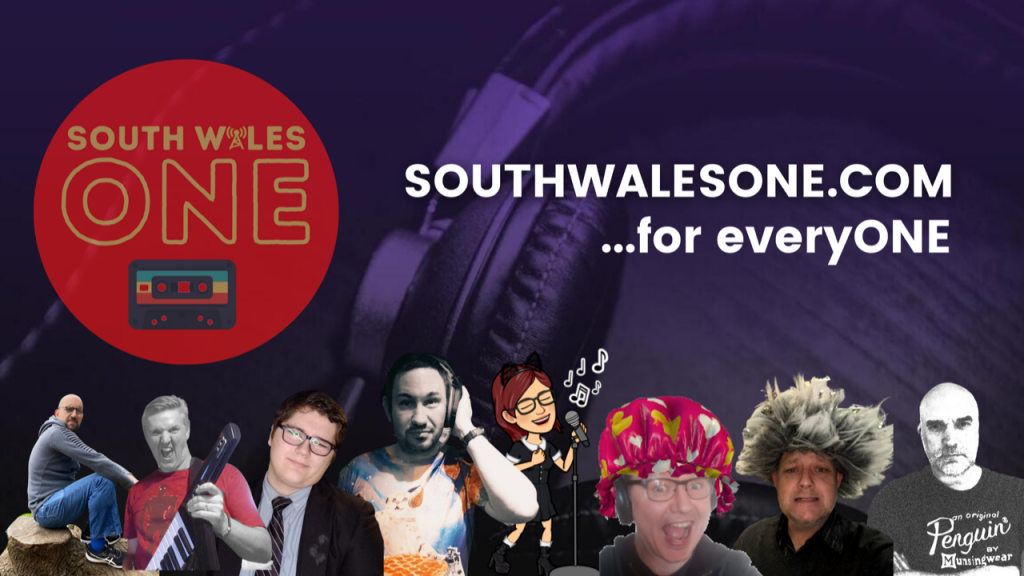 Mr Jones said: "Podcasts are very successful, and the sense of uniqueness is why."
On South Wales One adapting this for radio, he said: "We're very informal; it's supposed to sound like two mates having a laugh.
"Does it sound the most professional at times? No. Do listeners engage with it and enjoy it? The feedback says yes."
When South Wales One started, the station would be lucky to get two or three listeners, but it is now averaging 2,000 a month and looking to expand.
The team are seeking new members, and emphasise that presenters only need a good microphone and some free software to start broadcasting.
You can email studio@southwalesone.com if you are interested in presenting. South Wales One can be found at southwalesone.com and on smart speakers.