Drunken nuisance behaviour has become one of the biggest headaches in Canton. Many businesses and passers-by suffer from this problem and so far, they say neither the police nor the council seem to have found an effective solution.
Canton is one of the busiest areas in Cardiff, with many shops. The main street of Canton — Cowbridge Road East — has lots of bars and pubs and lots of people drink on the streets outside them.
In the afternoon or evening, many drunk people gather on the chairs in front of Tesco or beside Canton church. But these drunks sometimes harass the passers-by and sometimes even walk into the shops along the road and disturb the normal business of shops.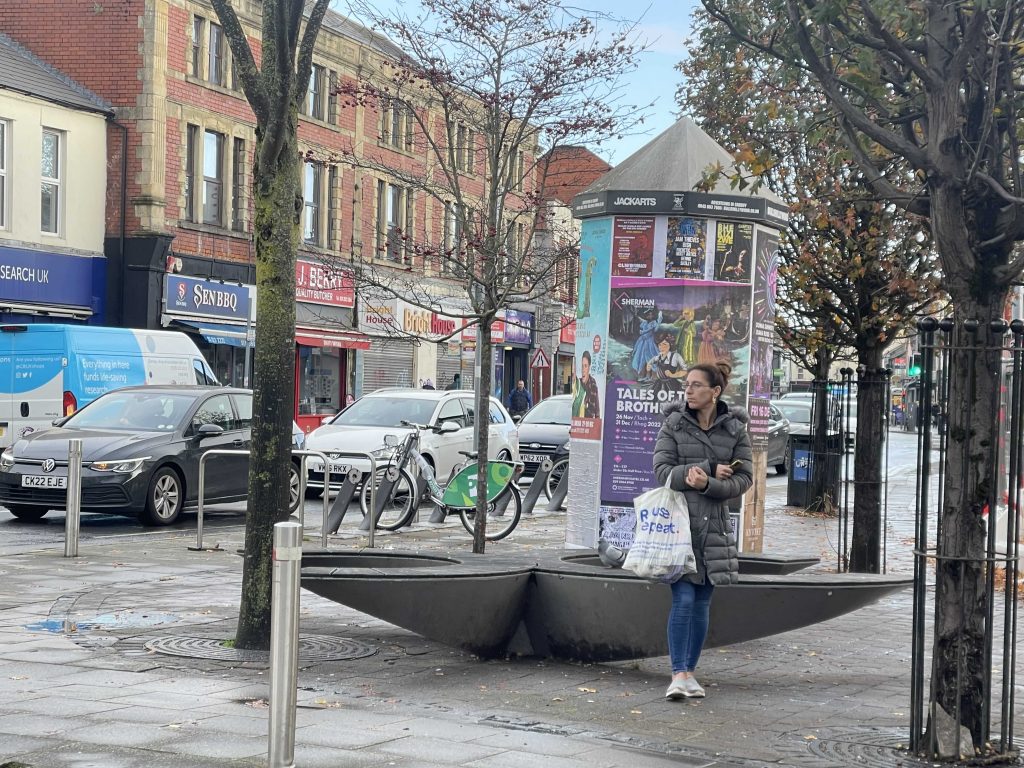 Local people say the situation is getting worse and now police say they have started to issue dispersal notices and arrest people for anti-social behaviour.
Zak Ahmacli is the manager of the Star Mobile store on Cowbridge Road. He has been the manager of this shop for nearly two years.
His shop is near Calvary Baptist Church where drunks like to gather. He says his shop has become a frequent target for drunks and is disturbing customers.
'The police and the council need to do more for normal business and peace on the streets.' Mr Ahmacli said.