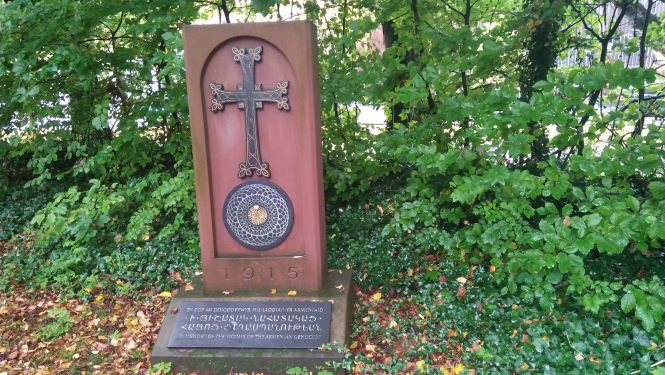 The Genocide was the planned killing of Armenians by the Ottoman empire, where the Turks planned to execute the Armenians.
It is reported that between 600,000 and 1.5 million Armenians died.
The Armenian Genocide Monument is situated in the Temple of Peace Gardens in Cardiff. The memorial is put up in remembrance of the Armenian Genocide of 1915-1923 to remember all those who died during the war.
The Statue
The monument was unveiled in November 2008 and hours after it was erected, unknown people smashed the cross. The cross was later rebuilt and it still stands to date. The unveiling ceremony was attended by Welsh Government officials, relatives to those who lost their lives during the Genocide and other dignitaries.
Protest
The unveiling was met with criticism as the Turks have always denied the Genocide. Members of the Turkish community said erecting the monument amounted to racism and the genocide could not be linked to their ancestors.
An expert Interview on the Clip