The Bronze statue of a miner , erected in 1993 presents the image of laborious miners.
The statue was created by Robert Thomas who is a sculptor who seeks to honor Welsh men and women.
The statue vividly shows the clothes, hats, leather shoes of the miner. He seems serious and determined, as if he is going to dig a mine. He clenches his left hand while taking a mining lamp in his right hand.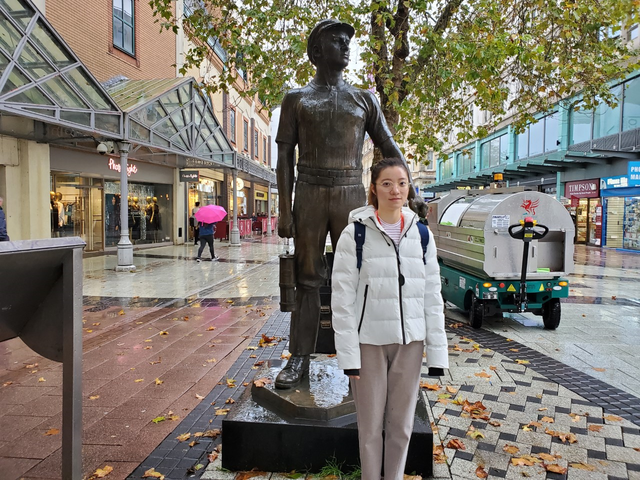 Lily, who is a postgraduate at Cardiff University, says the statue of miner signifies the contribution miners made during 19th and early 20th century since mining provides a significant source of income to the economy of Wales in that period.