People in Cardiff are complaining about the amount of litter in the city after the weekend rugby.
The match between Wales and France happened on Friday evening. Thousands of fans arrived in Cardiff.
As the game ended, fans flocked to the street for food and drinks.
The city centre streets were soon filled with food waste. The problem was most prominent in Caroline Street, littered with food boxes, bottles and bags.  
Ahmad Mallick, who works at the Indian Express restaurant on Caroline Street, said the littering problem after the event is a big problem for them. 
"If no one cleans it, we have to clean this street after closing the store."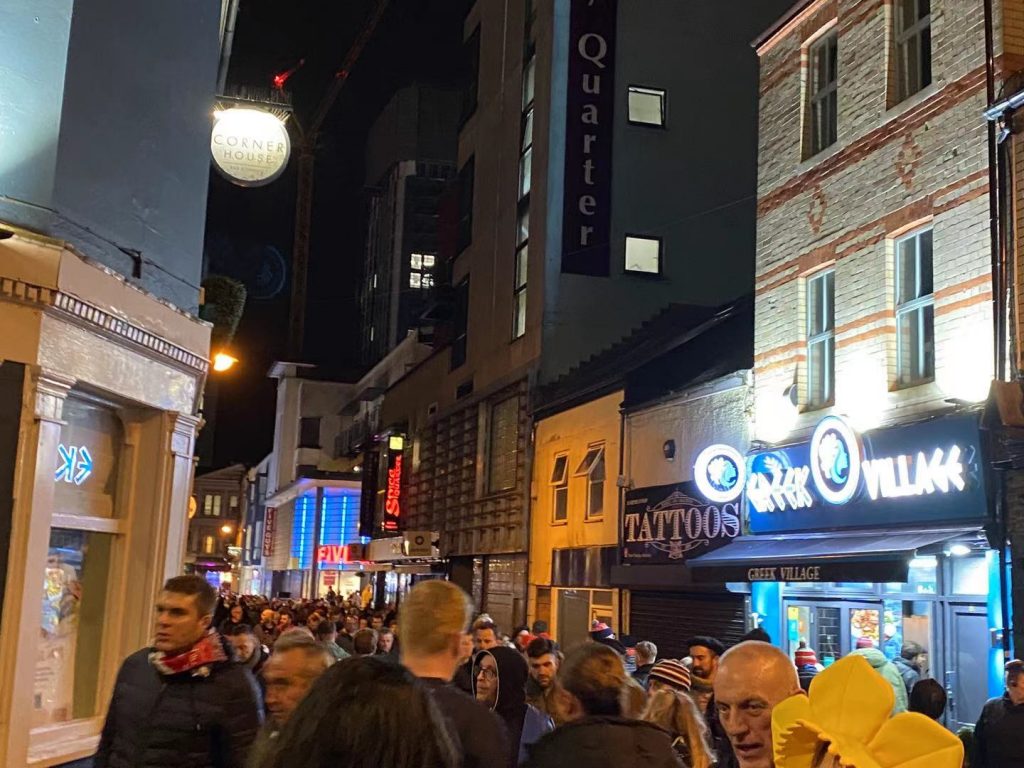 Most food waste was in disposable fast-food boxes and plastic waste. Some fans showed their concern over the environmental problem following the widespread littering.
Claire Townsend, a geography teacher researching the environment, said plastic pollution is one major environmental problem caused by littering.
"I think we're living in a very wasteful society and use too many disposable plastics lunch boxes. So obviously all of this is going to end up in landfill."
She also said that measures must be taken to alleviate the littering problem. "I do think that we need to start thinking about less packaging, and don't throw rubbish on the ground."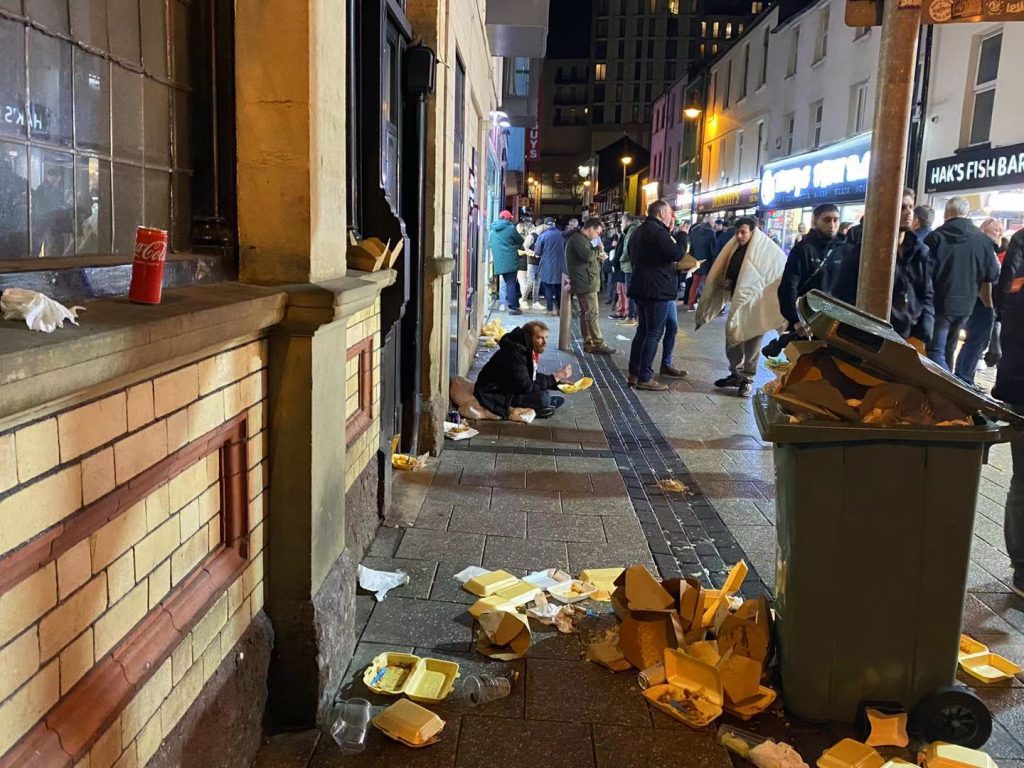 It has been noticed that people left a lot of food leftover in their lunch boxes, which added to the workload of cleaning up rubbish, according to street cleaners.
"We needed to use a jet to clean grease off their food," said a cleaner in Caroline Street.