Women got together and tried to lead everyone to stand with all marginalized genders and victims of gender-based violence.
The event was took place on International Women's Day beside the Betty Campbell Monument in Cardiff. It was led by Women's Strike Assembly Cymru and SistersUncut Caerdydd.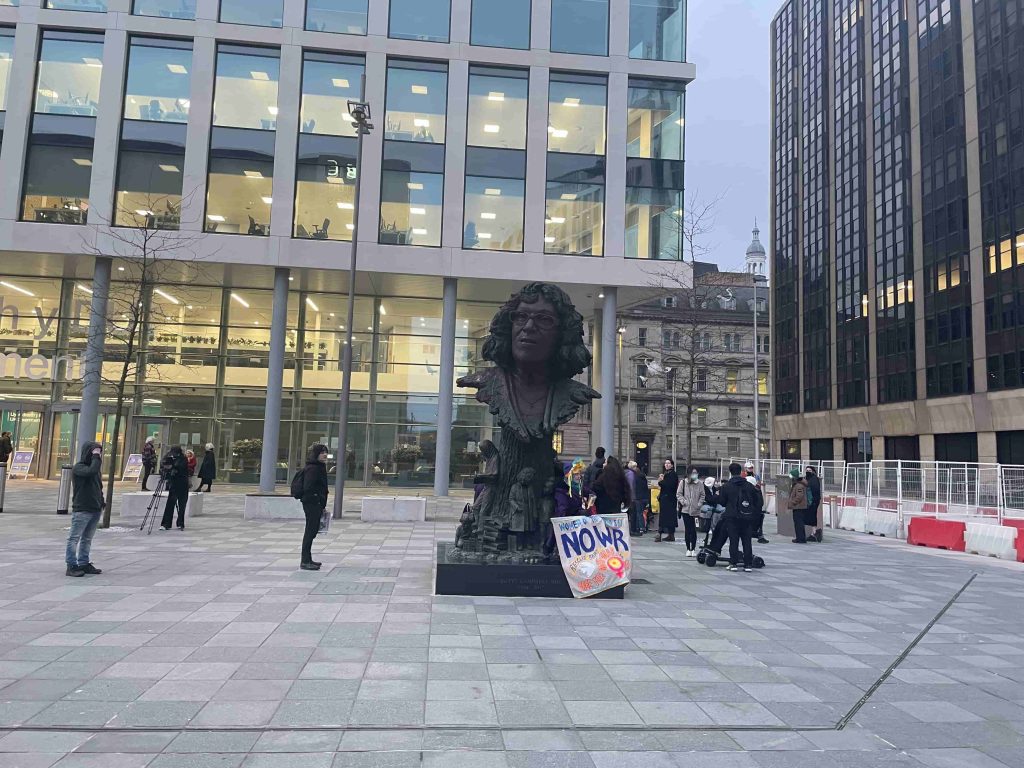 Claudia Boes is one of the organizers of the SistersUncut of this event. She says: "This is an opportunity for women and non-binary, marginalized people to get together and show solidarity to each other."
One of the speakers of this event was Mabli Jones. She is the chair of the Welsh Language Society. She says:" The big part of calling is that we should put more money from the government and police of this part into the community to educate people to improve attitudes towards the things like abuse and sexual consent."
An attendee of this event from Ukraine called Diana Zavina says :" Women in Ukraine now have to give birth on the ground and without any medical supplies. It is easy to get infections. International Women's Day is also a special day to focus on Ukraine's women more and to consider what the situation they are in."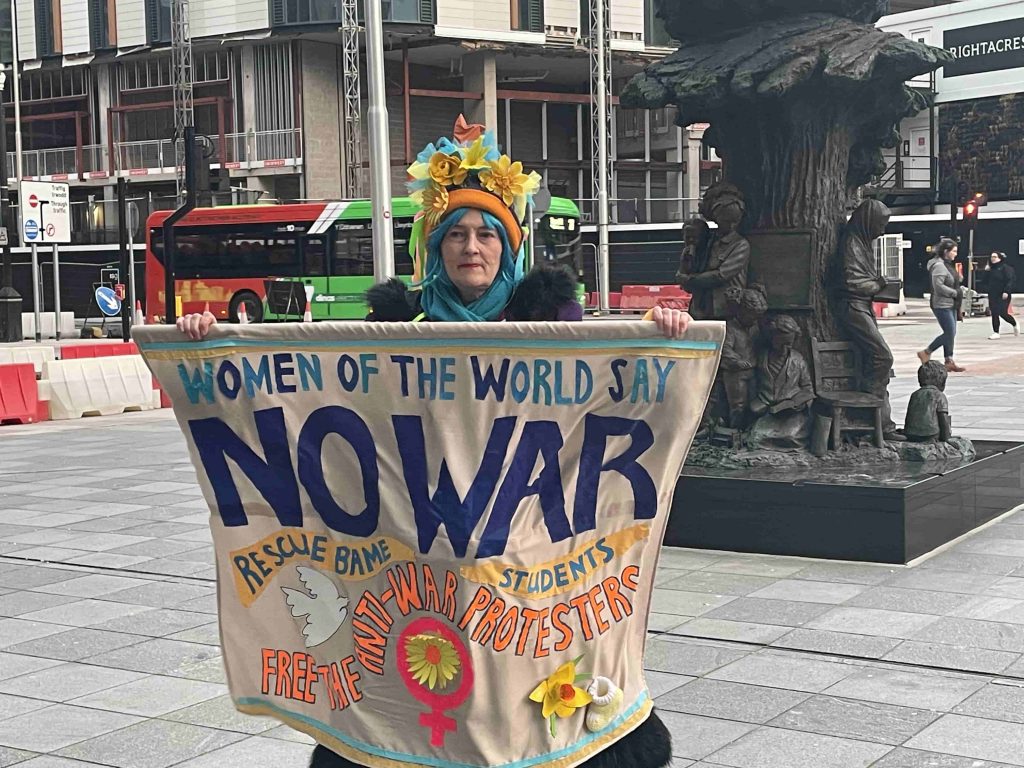 The women at this event say that they will stand together to show the government that they will not be silent in the face of murder. Their demand is simple: they want to live!