Protestors have gathered outside police stations over the past week to protest violence against women, following the death of thirty-three year old Sarah Everard.
Protests have taken place across Cardiff as part of a nationwide campaign over violence against women. It follows the death of Sarah Everard who went missing in South London two weeks ago, and the arrest of former MET police officer Wayne Couzens.
The protests were organised by Reclaim The Streets, who advocate for the criminalisation of street harassment and for police officers to undergo anti-racism and anti-sexism training. According to eyewitnesses, between 200-400 people attended the demonstrations on Monday and Wednesday.
Zdena Sliskova works for Cardiff Women's Aid and was at the protest in support of Reclaim The Streets.
People are also protesting the response of police officers to a London vigil in memory of Sarah, where four were arrested for breaking lockdown restrictions.
In an interview with the BBC, Wales's First Minister Mark Drakeford criticised the actions of the Met, and said the incident was particularly disturbing because of the "allegation that a member of the Metropolitan Police had carried out the murder of somebody".
In response to Sarah's death, The Angel Hotel on Castle Street in Cardiff is offering those walking home alone at night a safe place in their hotel. They have encouraged those in danger to speak to a member of staff, who will arrange a safe journey home for them.
In a statement posted to Facebook, the hotel said they are a business with women at the forefront and want everyone to feel they have somewhere to go if they need help.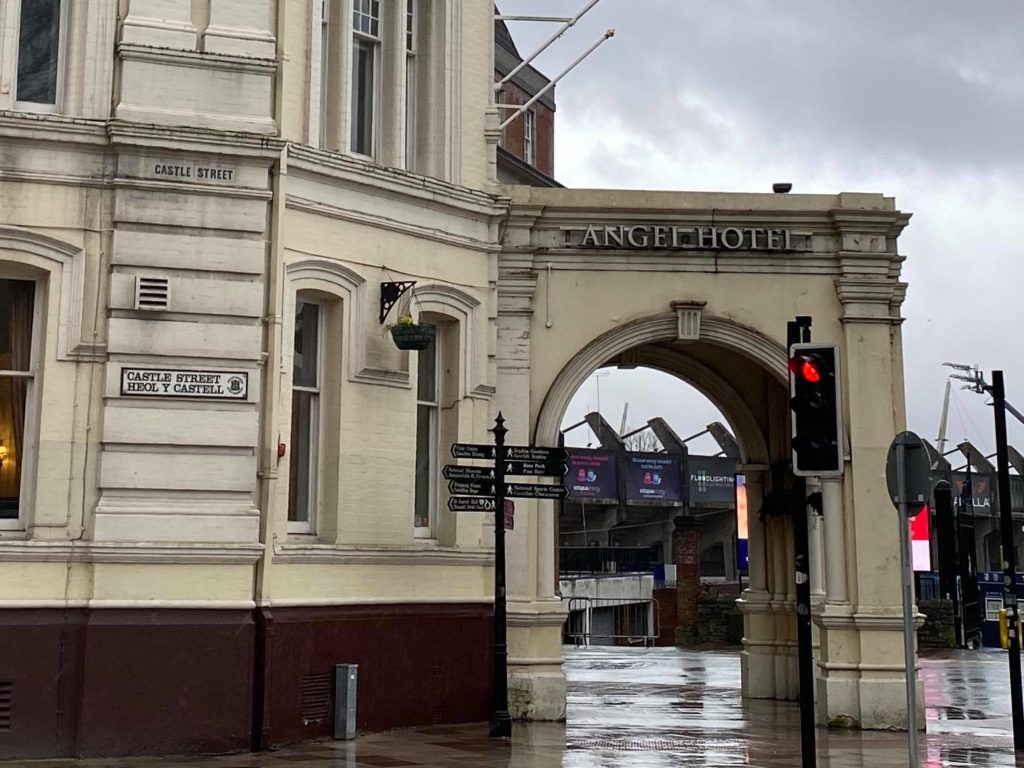 The campaign in Cardiff will continue next week, with protests planned outside Cardiff central police station against the Government's Police, Crime, Sentencing and Courts Bill, which was voted through by MPs following the police response to Sarah's vigil.