The two buildings will be turned into a college.
Cardiff Council have announced plans to transformed two old buildings in Cardiff Bay that have been empty for more than a decade.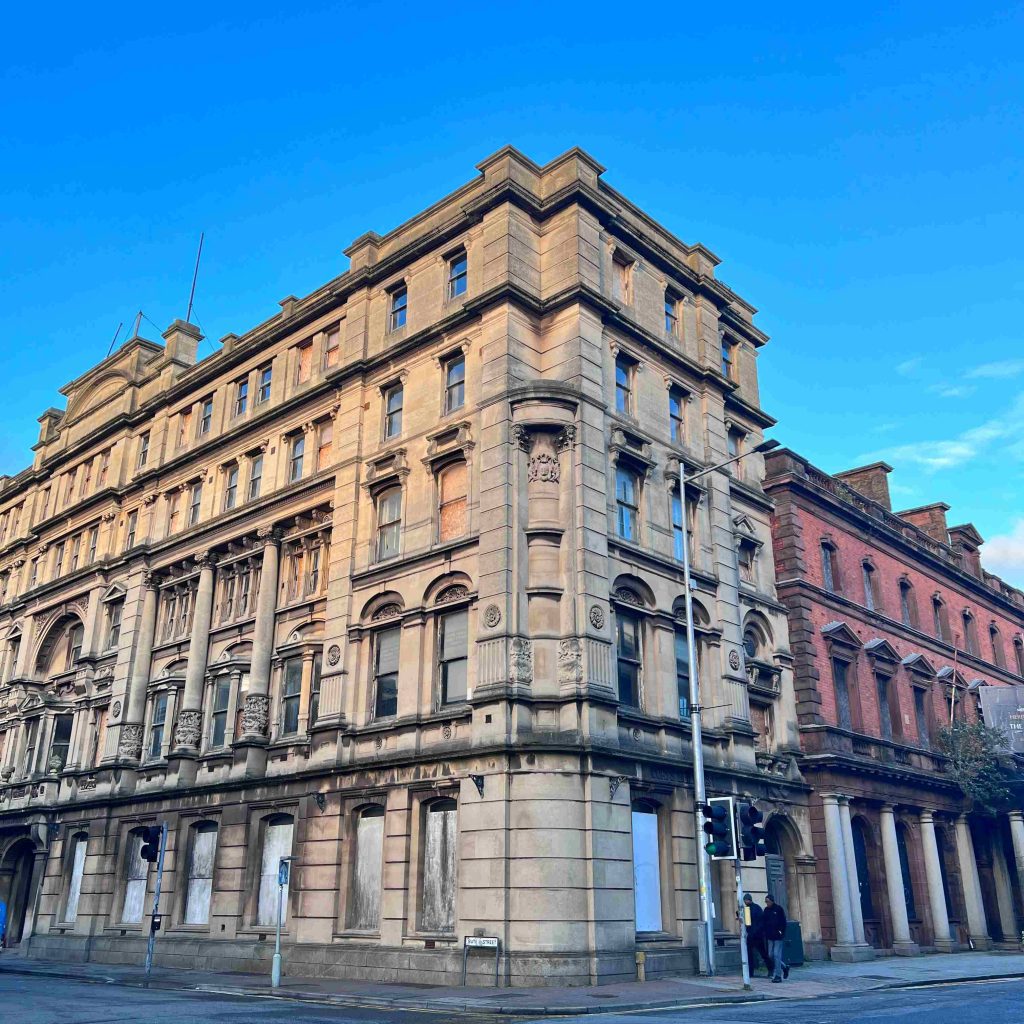 These two buildings are Merchant Place and Corys Buildings, situated at the corner of Bute Place and Bute Street.
The Grade II listed buildings, which have been vacant since the early 2000s, would be turned into a library, canteen and rooftop auditorium for Cardiff Sixth Form college.
But some people say the plan will be bad for the area.
Some residents also feel that their daily lives may be affected during construction by parking and noise issues.
Andreia Thompson is a writer from Poland, but she has lived in Cardiff for more than 20 years.
She doesn't agree with this plan.
She says each of the different cities in her country has a local landmark, which means that different buildings give different sensations. Therefore, she thinks that buildings with historical significance can bring back good memories to people about the city.
The council is still consulting with residents about the redevelopment of the two buildings and a decision will be made after this.