The new setup allows pedestrians to activate each of the signal controlled crossings by moving their hand under a sensor instead of pushing a button.
The technology is being tested at six busy pedestrian crossings for four weeks from January. The trial is funded via support provided to councils by Welsh Government to improve safety and encourage sustainable and active travel. It is partly in response to the COVID-19 pandemic, but also to achieve longer-term improvements.
Councillor Andrew Morgan, Leader of Rhondda Cynon Taf Council and Cabinet Member with responsibility for Highways and Transportation, said: "The technology will help reduce the spread of the virus during the COVID-19 pandemic, as we know it can live on surfaces for some time. But it also has other important advantages for the future – including that it is more reliable, and also provides a solution for people who experience difficulty with mobility and may find it difficult to reach a button in order to cross the road safely."
The touchless pedestrian crossings are at:
Morgan Street, Pontypridd (by the bus station)
Talbot Green Retail Park
Llwynypia Road, Tonypandy (by the Asda store)
High Street, Ferndale
New Road, Mountain Ash (south of the Town Hall)
A4059 Aberdare (at Sobell/Ynys roundabout)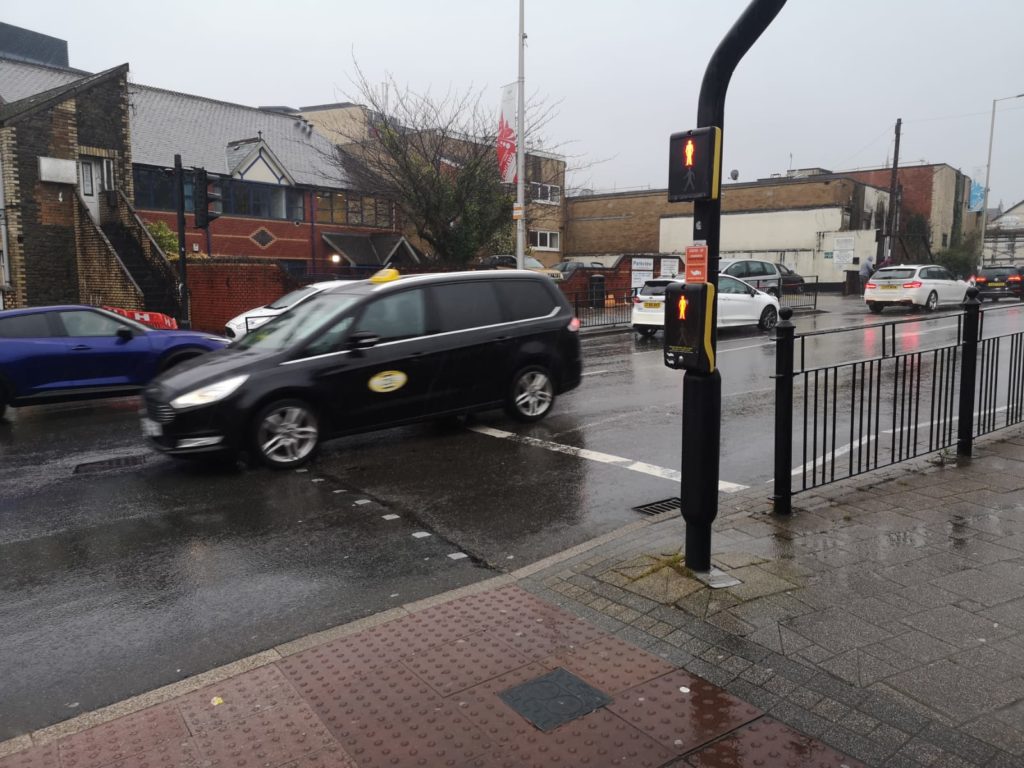 Roger Waters, Director of Frontline Services at Rhondda Cynon Taf council said: "The coronavirus effectively is acting as a catalyst for spinning out touchless technology in different applications. So you would expect the investment around touchless technology to increase and the benefits to be far more generally."
But many people using the crossings are still pushing the buttons.
Tim Phillips, Traffic Services Manager at Rhondda Cynon Taf council said: "We found that lots of the members of the public are almost so used to just pushing the button that they did it without a second thought, and they didn't actually pay attention to the signs and the change in the situation, and they continue to use the crossing as previously.
"Within the next 12 months we may see integrated systems that we can purchase off the shelf and replace our old units with these new systems. And now we'll make the system a lot more robust and future-proof, and hopefully, we can resolve some of the technical issues we experienced on-site to date."
According to the council, there are some practical problems particularly in wet weather conditions that have raised a few challenges with the implementation of the technology.
Mr. Waters said: "The droplets of reading on the unit make some sort of contact with a sensor and cause the unit to call red lights fall asleep. So that's raised a bit of frustration in terms of maintaining traffic rules and so on with a red light being called unnecessarily. That's our initial kind of overview."
There are no current plans to rollout the technology across other units and the council plans to operate the system across the six locations for next year.