A Jewish cemetery in Cardiff has upped security due to a rise in antisemitic vandalism.

The Chair of the South Wales Jewish Representative Council, Lawrence Khan, says antisemitism is a growing problem in Cardiff.
The grave of Mr Khan's uncle has been vandalised and he says it's shocked the Jewish community.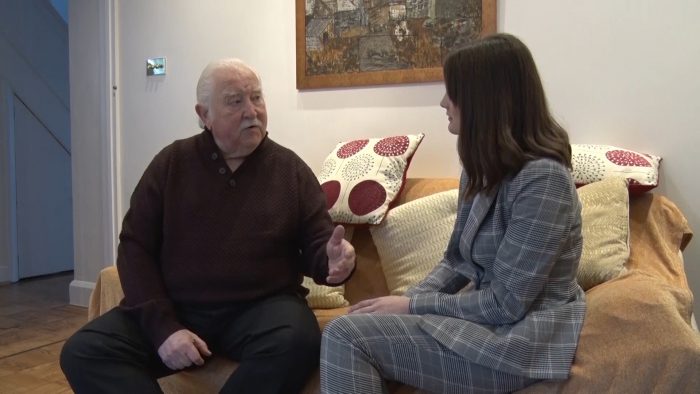 Mr Khan spoke to CJS News about the problem.
"It's just one of those things that you see on the television, but it's never happened in Cardiff before. At least not to this extent.
"It got a bit personal and the community was really upset."
He says the Jewish cemetery in Ely has had to increase its security, including CCTV and padlocks, to keep-out the general public after vandals broke-in multiple times.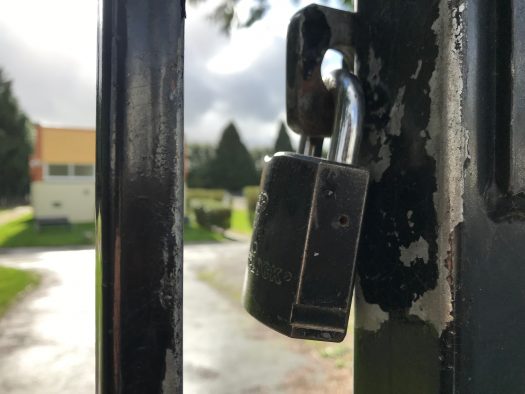 A padlock on the gate of the privately-run Jewish cemetery in Ely.
Reported incidents of antisemitic abuse have almost doubled in Wales since 2017, according to the Jewish charity, Community Security Trust.
Conservative Councillor for Rhiwbina, Jayne Cowan, is one such victim.
Cllr Cowan is of Jewish heritage and told CJS News, "There were a number of swastikas drawn on my Assembly boards."
She says abuse was also targeted at her parents, "it looks like the abuse was orchestrated.
"The punishment for people inciting racial hatred needs to be very, very severe."
CJS News has contacted South Wales Police for comment.