Hope Rescue Centre in Llanharan says it could face a shortage of blankets, food and kennel space during Christmas if donations from the public do not keep up with growing demands this winter.
Head of fundraising Amy Greenfield says "Last year we saw over 150 dogs over the Christmas period so it is very busy here. The heating bills get higher, the food bills get higher and we have more dogs coming in than the rest of the year"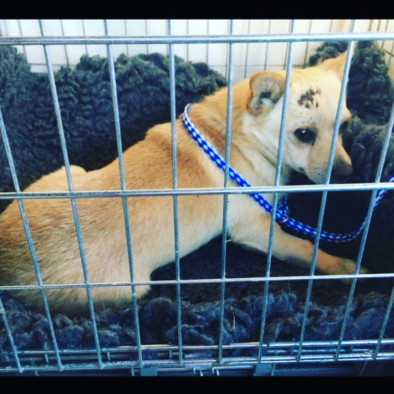 The centre is experiencing its busiest year having seen more than 800 dogs so donations are needed more than ever. Currently it is appealing for donations of blankets and it recently launched a Christmas shoe box programme. Here food and toys are donated by the public and opened with the dogs on Christmas morning.
Before launching the blanket appeal the centre said its cupboards "were very very bare" and stock levels were critical. Since then it has received multiple donations but stresses it needs more if it is to meet demand over winter.
The Hope Rescue Centre opened in 2017 and has space for 40 dogs at any one time. The centre takes every unclaimed stray from 6 counties across South Wales and never refuses shelter to a stranded dog.
Despite the challenges, head of fundraising Amy Greenfield is positive about the winter. She says "people have been really generous" and that "with the support they have had from the public that they're going to have a really good Christmas"