Cardiff Council has been accused of failing to enforce Covid-19 safety measures in Roath Park by Lib Dem councillor Rodney Berman.
This comes after residents living near the park complained to Berman, councillor for Pen-y-Lan, about repeated late-night gatherings in the park.
Councillor Berman raised the issue with both South Wales Police and Cardiff Council. He says South Wales Police gave a positive response and are now targeting Roath Park with extra patrols, but that Cardiff Council was not so keen to act.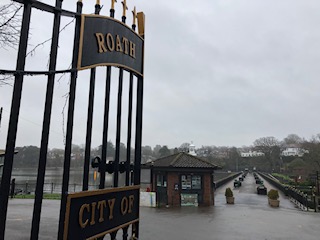 "The Council was of the view that they didn't really have the resources to deal with it, that they didn't have the relevant protections for their staff, that they in any event don't have many staff to deal with parks, and certainly those staff don't operate out of hours"
Councillor Berman said that he found this response concerning and that the Council were not taking full responsibility to ensure an effective response.
"I was a bit concerned that it was abdicating responsibility and I would have hoped that the local authority would have taken the responsibility to liaise with the police to make sure that there is an effective response"
A Cardiff Council spokesperson has said, "The council works closely with the police to ensure the safety of our parks and to encourage people to follow COVID-19 regulations. Any incidents in any of our parks, which happen at night, should be reported to the police by calling 101."
"Cllr Berman's complaint about issues in the park at night was received on January 14 and we have responded to him with advice. So far we have not received any other complaints about issues in the park at night. If we do we can work with the police to try to build up a real picture of what is going so they can target any COVID regulation breaches which might be happening at night."
However many residents are fearful that the extra patrols by South Wales Police could result in the park gates being locked in the evenings. Roath Park is a gated park but is currently open 24 hours a day. Many claim that the late night gatherings haven't happened often enough to warrant park closures and are worried about green space being taken away.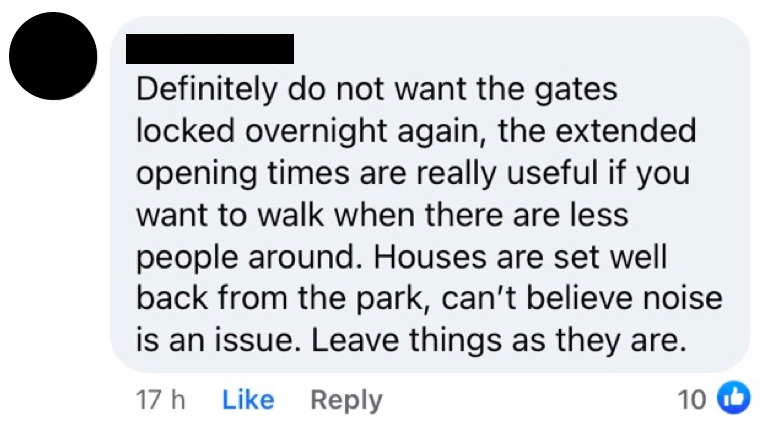 Councillor Berman says that he recognises there are tensions with this issue, but a balance needs to be found.
"We want to enjoy our local environment, there has to be a balance. But that doesn't mean that parks should still be open at two in the morning which was one of the concerns that was raised because people were gathering as late as then."