Sahar Saki is the artist creating and commissioning murals across Wales' capital to document people who have been killed or arrested in the protests in Iran.
She calls her campaign the WLF festival, with women, life and freedom at its heart.
"(It's) a mural festival to make awareness about the feminist revolution that is happening in Iran right now."
With each piece, the intention is to mourn the loss of people who have opposed the Iranian government.
"I cried with painting every single name, it was painful it was my way of grieving, and the saddest part is that the list is getting bigger and bigger and these are not all the names."
UN officials estimate that around 14,000 people have been arrested, with Reuters reporting between 300 and 468 deaths.
The first known execution of a prisoner since the Iranian protests began, Mohsen Shekari, was carried out near the beginning of this month.
There is also concern that many more of those arrested may be sentenced to death. This includes journalist Niloofar Hamedi, who the artist describes as "her who is made of fire."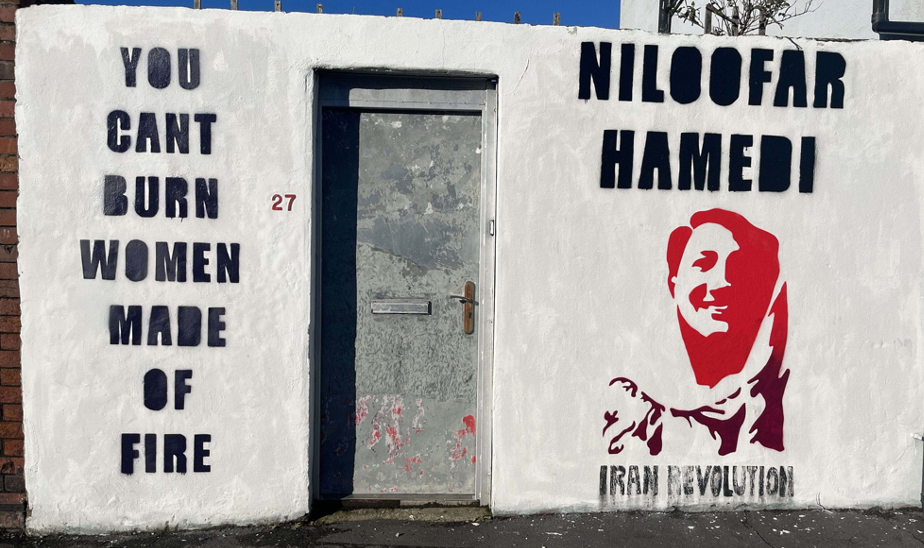 Despite her murals, she still feels she isn't doing enough.
"I am feeling really powerless and useless here and I even don't know if what we are doing here makes any changes or has any effect.
My people are getting killed, the government is growing more and more violent… going to protests and making murals… it doesn't stop them killing my people. I want to do more but I don't know how."
Her own personal struggles don't end there. One of her murals on the Millennium walk was recently defaced with racist remarks.
Yet this adversity and Sahar Saki's doubts haven't stopped her from carrying on. She has just announced that two new murals have been installed in front of the Senedd in Cardiff Bay.
She intends to keep on creating, with her efforts continuing as long as the Iran protests and the increasingly damaging fallout go on.
Find more of our stories at https://cardiffjournalism.co.uk/cjsnews/.