At First Minister Questions this afternoon , Mark Drakeford said the Welsh government would look "carefully" at recommendations to introduce a four-day work week.
Mr Drakeford said he was aware that some business have already introduced reduced working hours because they believe it delivers "a more contented workplace."
This comes after a report published today by the Senedd's Petitions Committee, calling on the Welsh Government to trial a four day working week in the public sector. It would see employees reduce their hours but earn the same amount.
The committee says the plans would increase productivity and improve staff moral and well-being. The report shows Wales has some of the longest working hours in the UK, but productivity levels are still low.
Chair of the Petitions Committee Jack Sergeant, MS said "this is an idea that is being worked in other countries across Europe and the United States" and he believes Wales is in a position where this is a "viable option."
He said it is also an "opportunity" to seek a "better work life balance" .
But the report also considers how other sectors would struggle to operate a four-day workweek – such as education, health and hospitality.
Georgia Turnbull, store manager at Bird and Blend Tea Co, Cardiff worries how "economically viable" it would be to reduce the working week.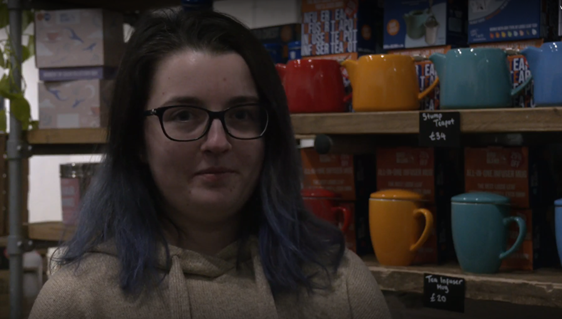 "We would have to align our opening days to when the majority of people are off work."
This means changing the staff rota; more staff would need to work midweek but also on weekends to meet the typical demand.
100 UK companies have signed up for a permanent four-day working week for all their employees so far.
The Welsh Government has said it will continue to look at the evidence from trials in other countries.