News about tattooists taking advantage from clients evoked the #TattooMeToo movement. Is sexual assault in the tattoo industry common?
After months of lockdown, restrictions are easing gradually within the UK. While shop owners and restaurants are experiencing the happiness of welcoming their first guest after nearly four months, there is another group of people who are excited and prepared to be back – the tattoo artists.
Although tattoo parlours in England have been allowed to reopen since July 13, staff and clients have to follow certain guidelines to reduce the spread of coronavirus. Attending alone is one of the guidelines.
This restriction has raised some clients' concerns. A needle going through on your body can be painful. And being accompanied is a good way to reduce the pain and stress during the process. But to many guests, what makes them worried is not the pain, but the person who will tattoo them.
"Till today I feel unsafe staying with a man alone," said Sarah (name changed on request), who has been sexually harassed by a male tattooist while being tattooed by him in London.
"He kept touching my thigh while tattooing my leg," said Sarah. Although barely changing her facial expression, Sarah's voice lowered when she pointed out what exactly the man ha done. Then she was quickly back to normal, even a little excited.
She said: "I couldn't tell if he did it on purpose- although now I'm quite sure that he was- I didn't say anything. But I don't like that."
Several years have past, Sarah can't remember the name of the man anymore, the tattoo done by him is also covered by a new old-school style tattoo with thick lines and bold colors. But what she experienced from that man years ago taught her a lesson: Never walk into a tattoo studio alone.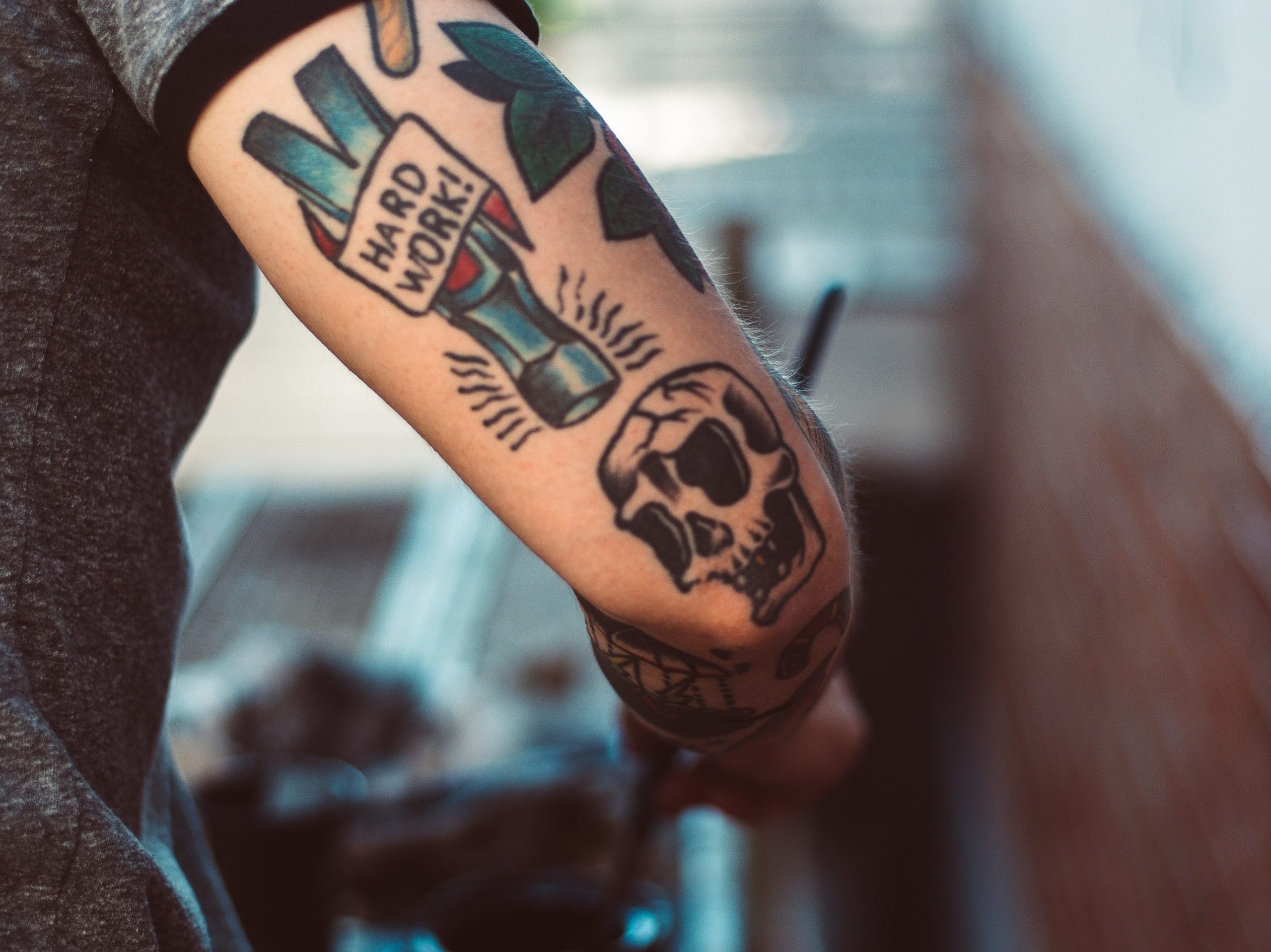 Intimidating as it sounds like, Sarah is not the only one who has experienced sexual assault in a tattoo parlour. She is also not the only one who chooses to cover the old tattoo because it contains bad memories.
As a tattoo artist, Olivia Chell knows how serious the situation is.
Tattooing people for ten years, this girl from England had a lot of female clients who came to her to cover a old tattoo. The reason they wanted to cover it was usually because the previous person who tattooed them made them feel "super uncomfortable".
"It's kind of common if you're an attractive person, more often on women," said Olivia, "I have heard a lot of stories about people being sort of offered the option of paying for a tattoo with kind of sexual favors, which is gross."
Maybe because the history of tattoo culture is always related to male roles, maybe because the majority of tattoo artists are male, many people who either work in a tattoo parlours or just love tattoos are not surprised by this phenomenon. Liam Rees, a tattoo collector from Cardiff says he knows "people in the alternative and tattoo scenes can be a bit funny with women sometimes". Many other tattoo lovers describes this industry as "male dominated", or even a "boys club".
The tattoo studio, a place where art is created on the human body, a place where "a dream comes true", can also be a place where women get hurt beyond physical pain. What's worse, the physical pain may stop in the studio, but once they've received sexual assault, the mental pain and discomfort can be with them every time they see the tattoo.
The pain beyond assault itself
Just like all the sexual harassment survivors, women who are insulted in a tattoo parlour can not avoid secondary victimization if they report the incident or share the pain to others. It can come in different ways such as comments like "What did you wear when you got the tattoo?", "You shouldn't go alone", or just a simple "I think you are overreacting".
These insensitive comments or victim-blaming attitudes, which are very easy to receive from society, make victims feel stuck, creating a self-blaming attitude towards themselves. As a result, they might feel less confident to fight for themselves or for justice.
But beyond the mental "attack" from the outside world, survivors also have a physical mark on their body which is the tattoo done by harasser. This tattoo will remind them of what has happened all the time.
In the morning, you see it when you brush your teeth in front of the mirror. On the street, you think of it when someone comes and asks you about the tattoo and the story behind. Before going on a date, you spent more time on choosing an outfit which is nice and also able to hide the tattoo… So long as you live with the tattoo, the awful memory lives with you.
"It's putting you back into this frame of mind. You have to relive that and retell that story," said Olivia, "It is putting you into a constant state of discomfort. That's not what the experience should be about.
"The least comfortable part of getting a tattoo should just be the pain."
The wave of #TattooMeToo
Olivia is not the only tattoo artist who thinks this way. According to a piece of news from Eastern Daily Express in late March, a tattoo artist in Norway claimed on the internet that two other Norwich tattooists had conducted "inappropriate behaviour" to their female clients.
When the complaint was published on Instagram, the two tattooists apologized on their Instagram Story separately and announced they would quit their career in the tattoo industry.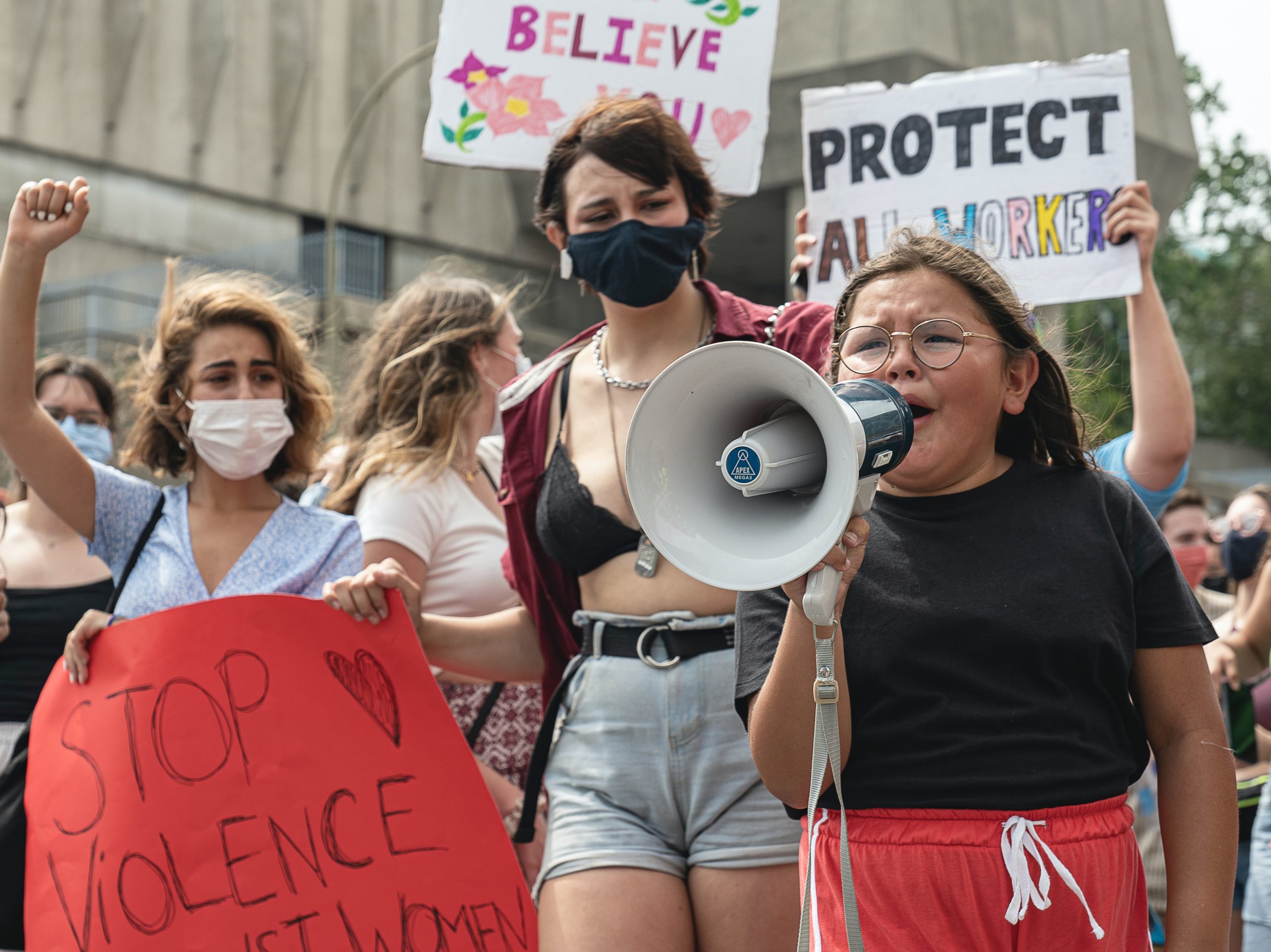 Unlike many "breaking news" stories which came fast and went fast, this one stayed on the internet. It makes a lot of girls like Sarah realise they are not the only ones to experience sexual assault while being tattooed. As a result, it evoked a heated discussion over sexual harassment in this industry. Soon, a hashtag called "tattoometoo" appeared on Twitter. Under this hashtag, many people shared their own experiences in getting unwanted sexual attention in tattoo studios. Some revealed the tattooists who made them uncomfortable by naming them directly or by mentioning the tattoo studios they worked at.
Facing the heated discussion over sexual assault in the tattoo industry, Huw Lewis, a tattoo lover who has his two arms fully sleeved, said: "It (sexual harassment towards women in tattoo industry) was obviously a product of the environment we were living in at the time anyway."
He believes this sexual assault is not "endemic" only to tattooing. Since the #MeToo movement first appeared in 2006, sexual harassment existing in many industries has been pulled out into the public. From celebrities to media workers, from sexual jokes in the office to military rape cases, the public was shocked again and again.
But to those awful environments in the tattoo industry where there's "a lot of testosterone around", Huw thinks something definitely needs to be done.
As he wishes, it's time for people involved in tattoo industry to speak out. And it's been proved that they have achieved some satisfying results.
Cover the "sign of trauma"
After hearing so many stories about sexual harassment that happened in tattoo studios, after seeing so many faces begin?to smile again when the old tattoo was covered, Olivia found a group project on Instagram called Tattoo Me Too Recovery Artists (@tattoometoorecoveryartists).
This account was set up on Instagram at the end of March. According to the profile information, it's a a directory of tattoo artists who have volunteered to "fix tattoos for victims of known abusers in tattoo industry". Every artist who comes to this account will be carefully checked to make sure they will not bring any further discomfort to the survivors. Then the selected artists and their work will be posted on Instagram.
Just like those women who came to Olivia, some survivors choose to cover the "sign of trauma" left by an abuser. But there are many who haven't thought about this idea and are still struggling with anxiety.
Now through this account, survivors can easily find trustworthy tattoo artists to cover their old tattoo instead of burying themselves in pain for a long time before coming to a tattoo studio again.
Since this account was set up, it has received huge attention from survivors and tattoo lovers. Four months later, they already had 11.5K followers.
At the same time, many tattoo artists come to this account, wanting to be part of it and to help just like Olivia.
In the past ten years, Olivia met countless people, hearing countless different stories. But almost every time when she put the tattoo pen down, she saw customers are either simply happy, or overwhelmed with tears, but both are in a positive way. She thought this is the meaning of tattooing and the meaning of this project: to bring the happiness back to those who deserve it.
"That's what we should be striving for every customer, so that any time they're asked to talk about their tattoo, they can do so with smile on their face, and a sense of comfort," she said.
"The culture is shifting."
While tattooists are helping the survivors at a one-to-one basis, tattoo lover, also a sexual harassment survivor, Lucy, wants to take action from a different perspective: To set up a community within tattoo artists that provides knowledge in moral level.
She created Sexual Abuse Survivor Support (@tsass_uk) on Instagram. On the profile page, the account is described as "a survivor led safe space, working to raise awareness and prevent sexual assault, and harassment, in the tattoo & piercing industry".
Unlike many other industries, the tattoo industry has always been in a self organized and self governed situation. For a long time, the only communities that exist are Facebook groups created by random tattooists or tattoo lovers. It's like another place for people to communicate.
This special phenomenon keeps the freedom and creativity of tattoo as an art and as an industry. But it also leaves victims with no place to turn to when they get hurt. This is why Lucy thought this was also necessary to set up a survivor oriented tattoo community like tsass_uk.
Having been tattooed since 2012, Lucy has been assaulted by different tattoo artists at the age of 19 and 20. She used to keep it as a secret like many other girls did, until recently when she met another girl assaulted by the same tattooist thst assaulted Lucy.
After talking to the girl, she realised how serious the problem is in this industry. She started talking to more survivors.
"This is a huge problem", said Lucy, "There are a lot of people who are obviously experiencing this. But they don't really know where to go, they don't know what the next steps are."
To offer help, she created tsass_uk and started a self training course.
Besides this, she also teamed up with Safeline, a charity specialised in preventing sexual abuse, to provide victims with a way to seek professional help. She tried to reach different "authorities" and like-minded women in tattooing as much as possible. Sh also advised tattoo studios to do background check on tattoo artists.
Lucy said the next step of her team is to encourage tattoo studios to do background checks when they recruit. In the future, she also wanted to look into other area that the tattoo industry is lacking, such as race equality and gender equality.
"Breaking the stigma of saying 'this industry is perfect'" is what she and many other people working with her are trying to achieve, although it's not as simple as running an Instagram page.
As a pioneer who is trying to help the tattoo industry make changes, Lucy met problems. There was a time when survivors came to her full of hope but didn't get a satisfying respond. They left negative comments under her posts, which made her feel "extremely overwhelmed".
But she said it was what has been pushing her and the community to move forward.
"We are still in an early stage," said Lucy, "but the culture is shifting."