Parents may not favour a kid's book with death as the topic, but it is of great value for children's development, especially during the coronavirus pandemic.
Eva Hibbs's father died 12 years ago. At that time, his nephew and niece were not born. Eva said: "It was a strange thought to know that they would never meet him, but he is part of the family." Wondering how her father would be talked about to these kids, Eva wrote a story, with a little girl asking questions on her family member who has died before she was born.
Cooperating with freelance illustrator Sarah Harrison, the team finished the book and named it Where is Uncle AL. They contacted many publishers, however, got refused for more than 10 times. One publisher even told them: "Ordinarily, death is off the table."
Sarah from Bedford said, they had lots of feedback from publishers and there seemed to be an idea that parents and teachers were more likely to buy positive books. And Eva, writer and teacher from London, has a similar feeling that death still seems like a risk for modern publishers due to the sensitivity of the topic.
"The cycle of life with death at the end of it can be seen as a negative thing," said Eva. "None of us want it to happen, and it's a reality that we ignore." Therefore, it's understandable that parents prefer talking about other hopeful things with kids rather than reading them stories about death.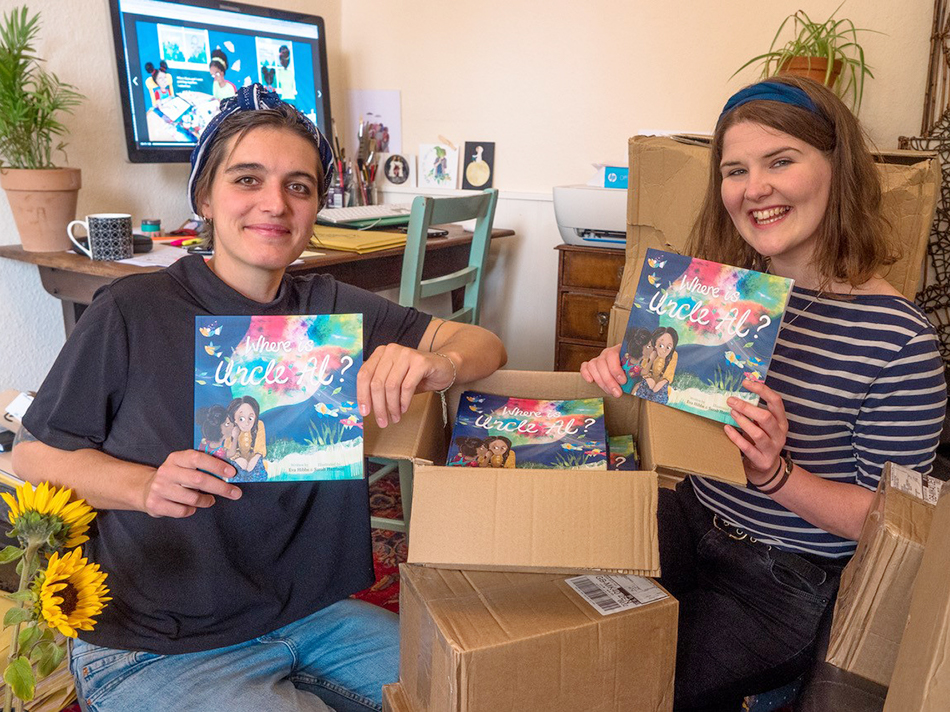 It is true that death is not a hot topic in children's books, and in the past, it were parents who would avoid the topic, according to secretary of The Federation of Children's Book Groups, Anne Bradley.
"Up to about 20 years ago, children were protected from death and sometimes did not attend the funerals of close family members," said Anne. "Publishers would have avoided such topics in line with parental choice, and teachers were also aware that these might be contentious issues to raise in school."
According to Professor Jo Lampert from School of Education at La Trobe University's, death has historically shown up in children's books, such as the "frightening and cautionary" Grimm Fairy Tales, but there is still a tendency that parents want to protect children, or they want to monitor what their children know and when they know it.
Adults not only tend to shield children away from the topic of death in books, they don't like talking about it either. "It is a tough subject for parents because it's filled with sadness, pain and loss," said Dr Deborah Serani, psychologist and senior adjunct professor at Adelphi University. "As we talk about what death is to our own children, it reminds us of our own mortality, and foreshadows the sorrow our own children will experience when we, ourselves, are gone."
Parents also fret about the how's and the when's of talking to their children about death, added Dr Deborah, they may also not be certain how to address religious beliefs, cultural beliefs and scientific beliefs and any combination of these when it comes to death.
However, children learn about death at a very young age. "They read fairy-tale stories, sing songs about it or watch cartoons that show death," said Dr Deborah. "As they get older, they may come across dead things in nature or experience it via a beloved pet. Perhaps even grieving the loss of a loved one."
Due to the global coronavirus pandemic, more families are suffering from bereavement and loss. According to live data by Worldometers, the death toll by 16 August has passed 769,480 globally, and that number in the UK has been more than 413,60.
Based on a study of the death number and the total population in New York City in May, the crude mortality rate of covid-19 is 0.28%, with 1 death every 358 people, and the rate continues increasing due to the occurrence of more infections and deaths.
Under this severe situation, conversations on death with children become more inevitable and significant. "When parents talk about death, they help their child become resilient in the face of loss," said Dr Deborah. "Grief and mourning are developmental goals in child development." While avoidance of the subject "prevents a child from learning about the process of death and finding acceptance with the inevitability as they get older."
The sensitive conversation is not easy, but parents can use children's books as helpful tools, because kids' stories on death and grief can provide opportunities for discussions and questions, according to Anne.
Author of children's grieving book The Coat I Wear, Mel Maxwell said, after her sister died of cancer and left two little kids in 2011, she wanted to find a children's book for them, which was about a human dying rather than a woodland creature. But she couldn't really find one, so she wrote a book by herself.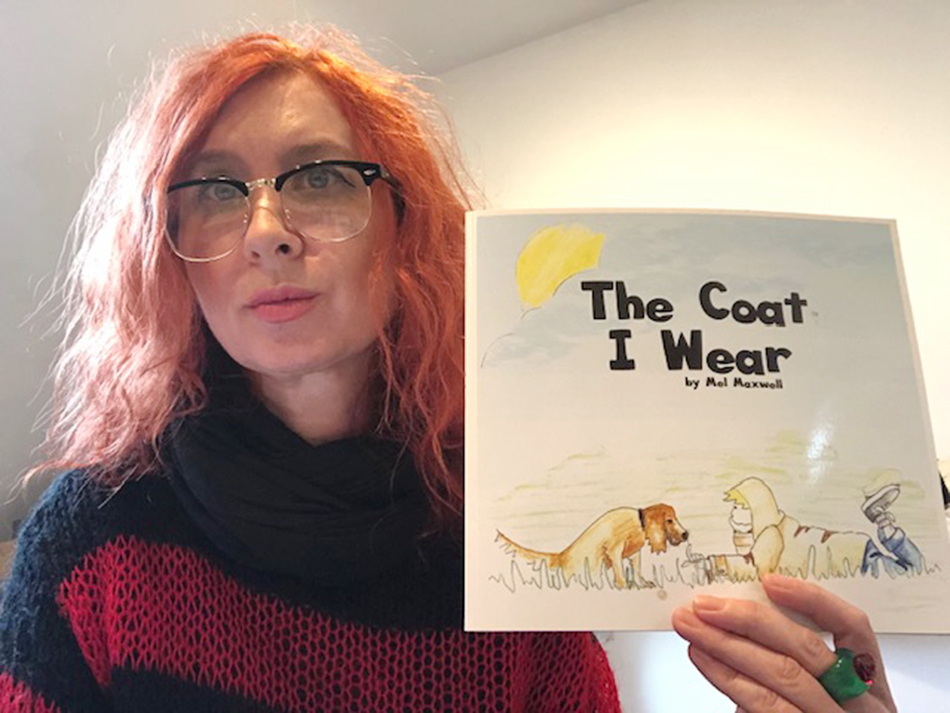 "I wanted to write about my feelings of grief in a way that a child could understand, not in a scary manner, not in a fairy tale way, just something that tried to help children understand that it's hard to lose somebody."
She compared the grief of bereavement to a heavy coat in the book. "Grieving isn't something that you just get over. It doesn't start one day and stop another. It's something that you live with, and you get through," said Mel.
"In the early days of grieving, you think about that person constantly, and it makes you very sad. And overtime, it's only time, you start [to feel] the burden of grief gets lighter. It doesn't go away, but it gets much lighter, and that was the analogy of the coat."
Mel reinforces in her book that the grief caused by death is really natural. If a child suffers from the bereavement and feels confused, upset, sad, angry, or is around by all of those emotions, she wishes the child can be encouraged by her book and do not feel scared.
"Hopefully if a child reads this book, they come away thinking 'that's how I feel, so I'm not on my own, because that's how other people will feel', then maybe talk about it and how they are feeling," said Mel, who believes it's much better for kids to open up about their feelings rather than locking them inside, because it could be very damaging physically and unhealthy for their mental health.
Adults try to shield children, and Mel thinks the message they send in that way is "Don't talk about it". While she wants to deliver a different message through her book that "It is OK. You can talk about it, and you can share it. Share it with your friends, with your family, and they can help you get through it."
Apart from building conversations, children's books about death, grief, sadness and loss are enormously valuable in helping parents teaching about death in addition to directly talking with their child, according to Dr Deborah.
"Story books illustrate death in different ways, and they can help a child understand both the concrete and the abstract concept of death," said Dr Deborah. "Sometimes books on death become supportive resources for children as they read the prose over and over again to help make sense of a loss that they may have experienced."
Anne said, kid's books on death and grief could help prepare children for a sad event. If they were under a related situation, the books enabled them to understand that they were not alone. "It is crucial for children to see themselves represented in books," added Professor Lampert.
Reading also enables a child to move through the subject at his or her own pace, added Dr Deborah. "If it is upsetting, he or she can put the book down and read it at another time."
Eva said, coming from a perspective of a fiction writer, she really believed in the power of narrative to help understanding and to help empathy. "Story is a really important vehicle for communicating messages about the world, exploring our own thoughts and feelings via characters.
"Sometimes it's too difficult to talk about our own experiences, but if we can read about somebody who has experienced something similar, and we can relate to that, it's at that remove that allows us to engage with it, with something difficult."
Difficult topics and children are a very sensitive area, but it doesn't mean that children don't need that kind of information putting in a language that they can understand, according to Mel, and death is the topic that definitely where children are concerned.
"It's all a part of life and it's the one thing we all know that is going to happen to each and every one of us," said Mel. "It's a topic that is just so real. It's ridiculous not to talk about it, because it goes on all around us, especially in 2020."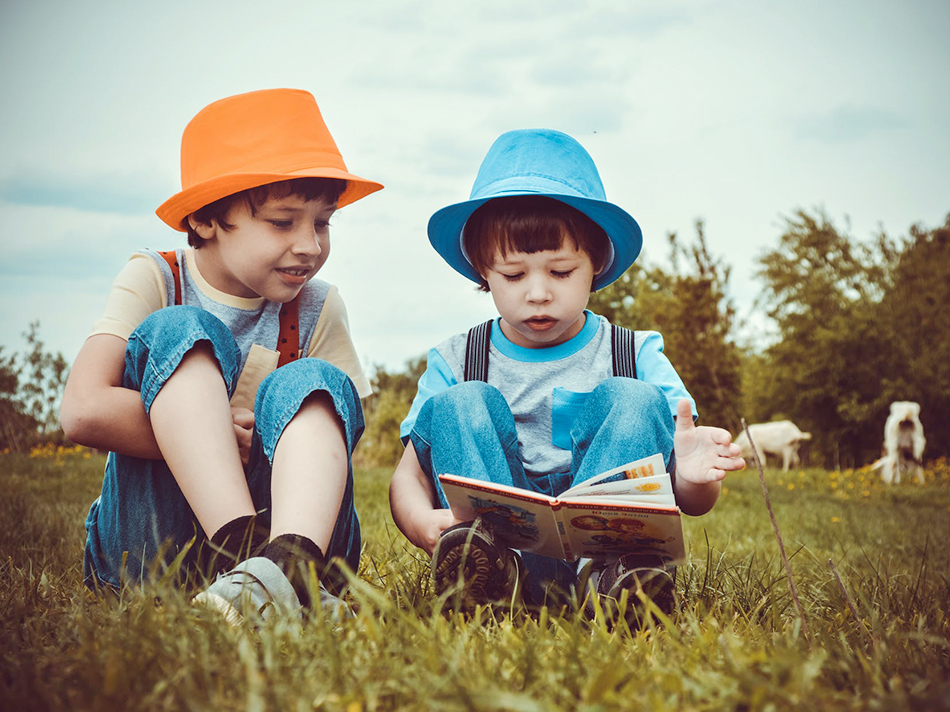 Apart from death, there are other issues that many parents might be wary in children's books, such as LGBT, racism, mental health, and violence. Professor Lampert said, whether showing children books on these topics or shielding them away depends on "how well the book is written and how the topic is treated".
She said: "Some books for young children need to be treated more carefully not because the topics are wrong but because it might take a skilled adult to process the book if they are reading it aloud with a very young reader."
Many picture books include guides for parents at the end of them to prompt discussions, and Professor Lampert added that, although some books were therapeutic or educative in these ways, children's books could also just be entertaining. "What might seem like a taboo topic, say death, doesn't have to be included because it teaches something, but because it is essential to plot," said Professor Lampert. "Children can handle more than we think."
Eva and Sarah self-published their book in the end. They have worked on the project for two years and are very happy about their outcome.
Eva said, the publisher who told them "death is off the table" has been working in the industry for 20 years, and that idea might come from a very experienced but more traditional perspective of publishing. "My impression is that the children's publishing has changed quite a lot in the last few years, in terms of the subjects and matters that the books are dealing with, and the diversity in the book," said Eva.
Anne has a similar opinion. "The current thinking is that children not only can deal with more sensitive topics, but that they actually want to read about them," said she. "They don't want to be patronised."
Sarah believes something is changing. For example, the empathy picture books movement is growing in the UK and other countries. "I hope that they can keep developing. Always there are new titles that are reflective of our time," said Sarah. "I hope that there can be more of them, [and] every child can see themselves reflected in a book and has access to a book that will help them at a time that they need it."
Photos in the video comes from Pexels; music comes from the bensound.com.