Ryan Morton's passions are an unlikely pairing, weightlifting and ministry. Can sport connect people in a way religion can't?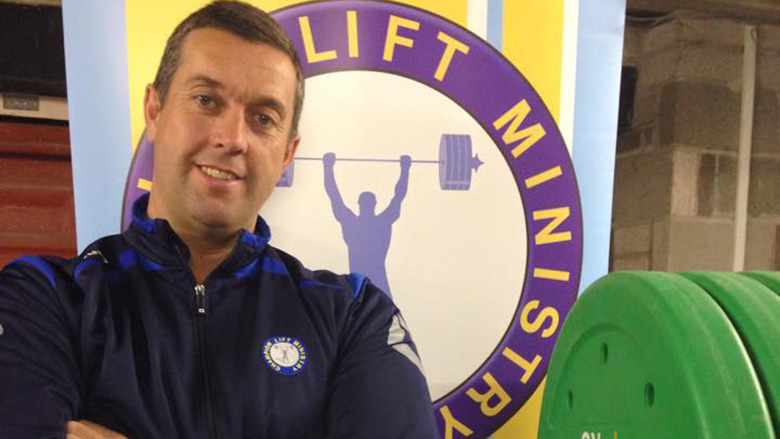 Drawing in a shaking breath of sweaty prison gym air, Ryan waited for the next weightlifting session. He wondered how on earth he was going to incorporate the gospel into the event which would have 30 Muslims and their Imam.
The Pastor had already run a couple of weightlifting competitions that day, but this one was going to be different. "I thought I could lose my life, I could cause a riot, and I would be banned from every prison and area," said Ryan. "Anything can happen in a prison, and it has done."
But to his surprise, it went amazingly. After the meeting, the group invited him to their own room, and he had the chance to preach the gospel 'lovingly and gracefully' to them.
"That was a lovely time and that was a great connection, we respected them and on that day they respected me and all that I stood for," said Ryan.
Ryan Morton was a very slim 13-year-old, he was very athletic and super into football. He was sitting in a hair salon with his nan, surrounded by older ladies having their perms and blue washes. Looking up at the wall there was a picture of the weightlifter Robert Shepard. After chatting to the owner, he discovered it was their son-in-law.
"My nan thought I was skinny and going nowhere at school, so she thought she would pack me off to the gym," said Ryan.
So off he was sent to the Empire Sports Club in Newfoundland Road in Bristol. This is where he discovered the sport of Olympic style weightlifting at the gym of Darth Vader actor, David Prowse.
"I realised I had a passion for it, but I wouldn't say I had a talent for it," he said. "I was good at the technique side but lacked the strength."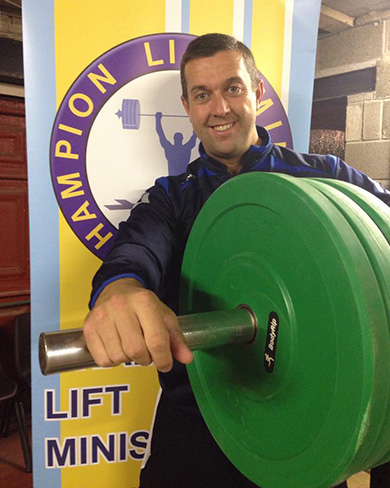 Prisoners connected to his competitions as in prison bodybuilding, weightlifting, powerlifting, and anything to do with weight is huge. If you don't do training when you go into prison you very quickly learn you need to, he said.
"It's like a playground in there but with adults, it's not the best place to be so people get into weightlifting," he said.
That created the connection between him and the prisoners. Many times, Ryan would come second, third, fourth, or fifth in competitions but just like the guys in prison he had a passion for training.
Ryan got involved with prison ministry in the early 1990s, travelling and preaching whilst his wife Sarah would sing. Champion Lift wasn't part of his plan. "I had seven years with it but at the time it was the last thing I wanted to do," he said.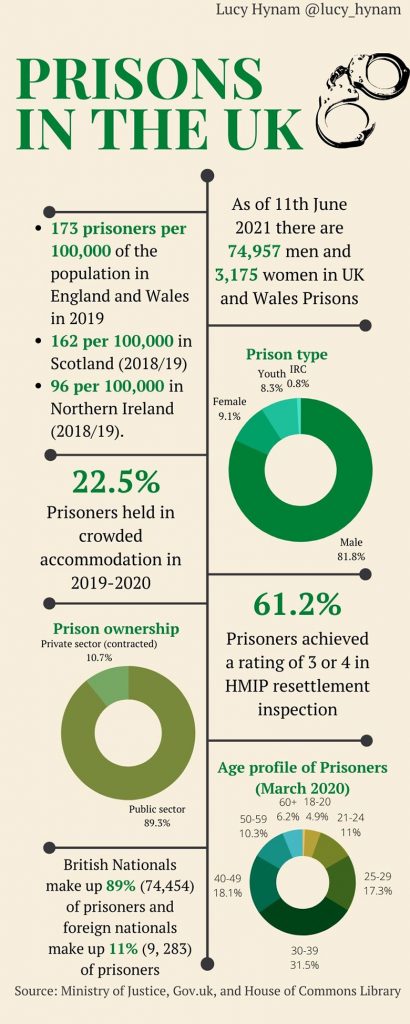 Ryan's programme 'Champion Lift' began when he visited Bangor Prison in Maine. Whilst doing a preaching tour of prisons and young offender units, he was approached by the Bangor Chaplin. The Chaplin knew of Ryan's weightlifting history and wanted to run a session to reach out to those who weren't going to his Chapel services.
"He saw before I ever did the real connection point of this sport," said Ryan.
In Bangor 40 men came to the session. "They were huge, tattoos, looked aggressive, and they wanted to eat this English boy alive," said Ryan. "I said right I'm a minister of the gospel and I'm an Olympic weightlifting coach, ex-competitor and today I'm looking for Bangor's strongest man."
He watched their smiles grow as he presented the medals and trophies. They weren't there for anything to do with Chapel or Christianity but that didn't stop them from pushing themselves to the point of breaking.
"They were killing themselves to win, and it was brilliant, the atmosphere changed, they warmed to me, and this was all through weightlifting," he said. 
And then they came to the winner, lifting the hand of the champion. He glanced around the faces of men, who just one hour earlier had 'struck fear in his heart'.
"I came out of the prison elated for two reasons, one because of their response, when it began it was one of the scariest things I ever did but come the end it was the best," he said. "The second reason was because I was never going to do it again but God had a different idea."
He thought he had enough of the weightlifting shenanigans. However, in November 2011 he felt God impress onto his heart to use the Olympics in London the following year as a way to connect with people.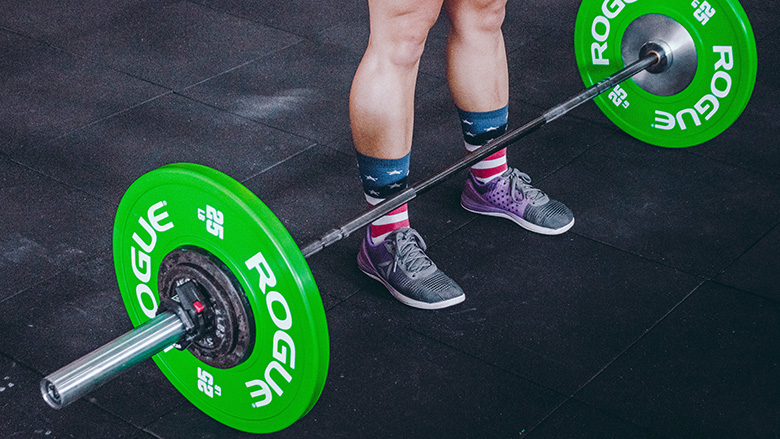 "One of my friends would potentially be competing in the Olympics and I got invited to go to the test events," he said. "I felt like the Lord wanted me to do it and so I said Lord I will do it for one year and I'll give it my heart and soul for one year."
He ended up travelling all over the UK doing Champion Lift events everywhere from prisons, and the back of lorries to schools, universities, and churches.
Such fond memories, a season of my life I'll never forget, Champion Lift just connected people from different backgrounds, religions, and races, and they all came to that weightlifting bar and they all came to the sound of the gospel.

Ryan Morton
Ryan will never forget the Sports Week event in a Scottish prison eight years ago, where he met the character 'Mad-Dog'. "We went into this hall, where they were playing football and they were killing each other, there was blood in the toilets," he said.
In the sudden safety of the weightlifting room Ryan attempted to break the ice by asking another one of the guys "are you doing the weightlifting today?". The only response he got was "nah I've got a bad back".
Yet as Ryan pulled out the medals and trophies, the grown man quickly grabbed a weightlifting belt. 'He came back and took part and he won it because of the trophies," said Ryan. "The medals and the trophies are a real pull, and they were busting a gut to win them."
Ryan didn't get to ask the other guy, 'why Mad Dog?' but it was easy to see where the nickname came from. "Mad Dog was short and stocky, and he looked like a bulldog," said Ryan. "You definitely didn't want to upset him."
Mad dog had reached about 70kg, and Ryan knew he was going to struggle with the next lift and didn't want him to get hurt. He quickly changed his mind, however, when his suggestion to stop made Mad Dog look at him like he wanted to kill him. He didn't care about Ryan's preaching but to give up in this competition would be a sign of weakness.
"I said 'Mad Dog you can have as many goes as you want', and we kind of bonded after that," Ryan laughed. He didn't end up getting the lift, but he did earn a medal and Ryan's respect.
Ryan was always concerned with looking after the well-being of the prisoners but soon he began ignoring his own health.
Competitive weightlifting will always be a passion of Ryan's but eventually, it had to take a second place in his life. To be at the prison gates in Manchester, Liverpool, or Lincoln at 8:30 he had to be on the road for 3 in the morning.
It reached a point where balancing his competitions, ministry, marriage, kids, and a full-time job as a landscape gardener became too much. He would spend either a couple of nights a week or two weekends a month away doing prison ministry. Leaving Friday, coming back Monday and then working solidly through the week.
"I really far stretched myself doing the ministry and holding down a full-time job, I wouldn't recommend anyone doing the things I did because looking back it was a little bit extreme," he said.
Eventually the constant physical and mental stress made him ill. "I had chronic pneumonia and I was hospitalised for 10 days, was on morphine for the pain and I nearly lost my life," said Ryan. "It was hard to balance everything."
Whilst he couldn't compete he was still able to use his knowledge of weightlifting techniques to connect to prisoners through his ministry. Faith and sport have always been linked with some of the most successful athletes driven by their faith.
Even non-religious athletes cross themselves during games, and footballer Lionel Messi is an example of that. Others wear religious symbols like crosses, inspired by the infamous necklace worn by Novak Djokovic.
"I think in every human being there's a God connection," said Ryan. There's something about sport events that leads athletes to do religious or superstitious behaviours when they want to excel. From wearing lucky pants to eating certain foods.
That's built into every human being, even in the strongest of atheists, the first thing they do in a traumatic or sporting event is to call out 'oh god', they cry out, they don't realise they are doing it.

Ryan Morton
Ryan can't compete anymore due to arthritis in his knees, but he will always hold onto his last competitions with great fondness. His last Championship as a Master was in Bangor, Wales.
"I lifted there in the Europeans and won three British titles, broke one British record a couple of years ago in the snatch in my age group and weight class," said Ryan.
The weightlifting bar as simple as it looks has connected Ryan to prisoners all over the world. "Sport in general and for me weightlifting can open so many doors and I've met so many different people in so many different situations," he said.
Ryan estimates that weightlifting led him to preach to between 15,000 and 20,000 people. 90% of those weren't religious at all.
"Particularly in Bangor prison that was a chapel event but none of the regular chapel goers turned up and the 40 were not Christians," he said. "They weren't there for Christianity, but the weightlifting created such a link and it really worked."