To help deal with the thousands on housing waiting lists, the council has installed shipping containers to be used as temporary accommodation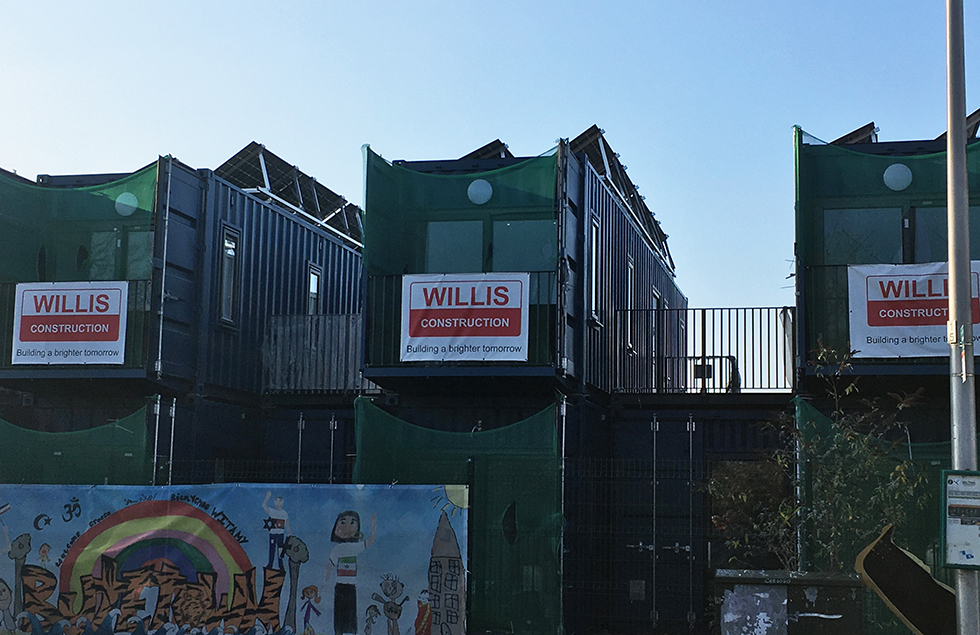 Social housing, and the lack thereof, is at such a crisis in the UK that over 125,000 children are living in temporary forms of accommodation, without a home to call their own.
More than 10,000 Welsh families are threatened with homelessness. In Cardiff, there are currently 8,000 people on a waiting list to be homed in the city. There are only 1,700 available vacancies. Greenfarm Hostel has seen situations where it was so full, homeless families had to use the office space for refuge.
As such, Cardiff council has announced plans to provide a solution; the installation and renovation of shipping containers, to temporarily accommodate families who find themselves homeless.
Councillors and responsible building associations promise these containers will provide adequate space and facilities to accommodate families waiting for a permanent home. Some see it as an innovative solution for the here and now. Others see it as prolonging the desperate issue of homelessness in the city.
Ship shape?
"The containers themselves will actually provide improved conditions for families who present themselves as homeless," says Cllr Lynda Thorne, cabinet member for Housing and Communities. She tells me that all costs associated with the upkeep of the containers will be covered within the rent which will be paid through residents' benefits.
Eight containers are being assembled as an extension of Greenfarm Hostel in Ely, to deal with the increase in numbers. Hostel staff will be on hand to provide support to residents accommodated in the containers.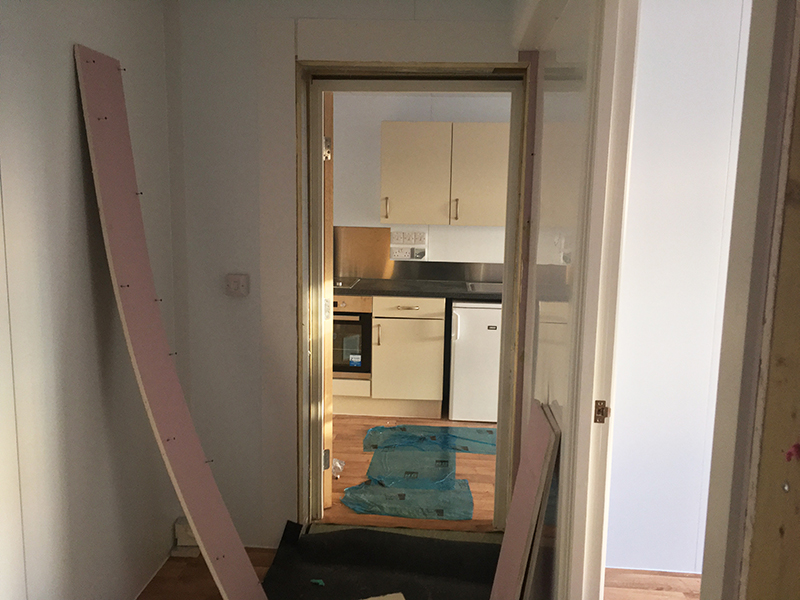 More containers are currently held at a site on Bute Street, due to be open for tenancy in January 2020. Funded by the Welsh Government, the 13 containers on the site will make up seven two-bedroom flats and six one-bedroom flats over two storeys.
Cadwyn, the responsible housing association, says the containers have all the specifications of a modern affordable home and are designed intelligently to maximise the use of space. Their website states that support for residents will be provided where necessary. They have been approached for further comment.
The response
Announcing the installation of the Greenfarm shipping containers on Twitter, Cardiff council faced heavy criticism, with many citing the empty houses around the city as better solutions. One reply stated that the shipping containers are a symptom of an utterly broken housing system and that no family should have to spend Christmas in a metal box.
A spokesperson from Shelter Cymru, one of Wales' many homelessness charities, said, "It is appalling that our housing system is so broken that shipping containers are being used as accommodation.
"Whether they meet people's needs can only be decided by people who are living in them. Any form of temporary living situation is detrimental to families' wellbeing," the spokesperson added.
Kath Jones found herself homeless in her 20s after a tough upbringing. She has had experiences with temporary accommodation in Merthyr and Tredegar. Speaking to BBC Wales, she said, "I didn't feel safe. To be honest, I didn't want to be alive."
On the contrary, Helen Lloyd welcomes the shipping containers as a quick and fast solution for the here and now. "People are always wary of new initiatives," says Helen, who was made homeless 13 years ago due to a family breakdown. She now works for the charity Amazing Grace Spaces, who, among other things, provide temporary accommodation in the form of pods for rough sleepers in Newport.
"Any form of temporary living situation is detrimental to families' wellbeing"
The pods provided a small safe refuge for rough sleepers, with a bed and toilet facility. They were taken away by the local council who wanted more safety checks and planning permission. She claimed that the council didn't even look at the pods. "The council say they have a duty of care to house those who are in need. That's not being done. If you don't fit into their box, they don't need to help you," she added.
Affordable housing?
Helen told me that the lack of affordable accommodation for young people is the real problem. Shelter Cymru says that temporary accommodation in general does not provide families with adequate stability, "We urgently need to build more social housing so we can get families into permanent homes as quickly as possible, and we need to prevent families becoming homeless in the first place."
Building of more social housing is something which is firmly on the council's agenda. Cllr Thorne says there is a programme to build 2,000 council homes, with at least 1,000 built by 2022. "This is still a drop in the ocean," she says. From the 8,000 on the waiting list then, many families will still be left without a home.
Look to this explainer video for a summary of all the key elements surrounding the build of shipping containers in the Welsh capital
The shipping containers can be regarded as an innovative way to temporarily home families who find themselves homeless or threatened with homelessness. Yet, there is a long way to go if the issue is to be solved in the city.
The harsh reality is that there is no real permanent solution for the thousands of people who find themselves homeless in Cardiff, except to impart on a vast programme of house building and a re-definition of affordable housing.
Although more attractive than an office space in a hostel, or even sleeping on the streets, it's hard to imagine a family living in a container, whatever their situation. If the Greenfarm containers are finished in time, which is unlikely, 'Christmas in a metal box' may be the reality facing some families in the next few weeks.