Crowdfunding gives a second life to the site of a popular coffee shop and bar in Cardiff.
Blue Honey Local is a popular coffee shop and bar on City Road but it will be closing next month, after its current rent agreement ends.
Stephen Peckham has run a pop-up plant stall at the front of the cafe for the past year. Now he has started Eartha Community Interest Company and launched a crowdfunding campaign to make the premises an independent plant shop, cafe and restaurant.
The place will sell plants and local products to encourage a connection to the earth and support small businesses. Mr Peckham says the focus is on "local plants and products of the people."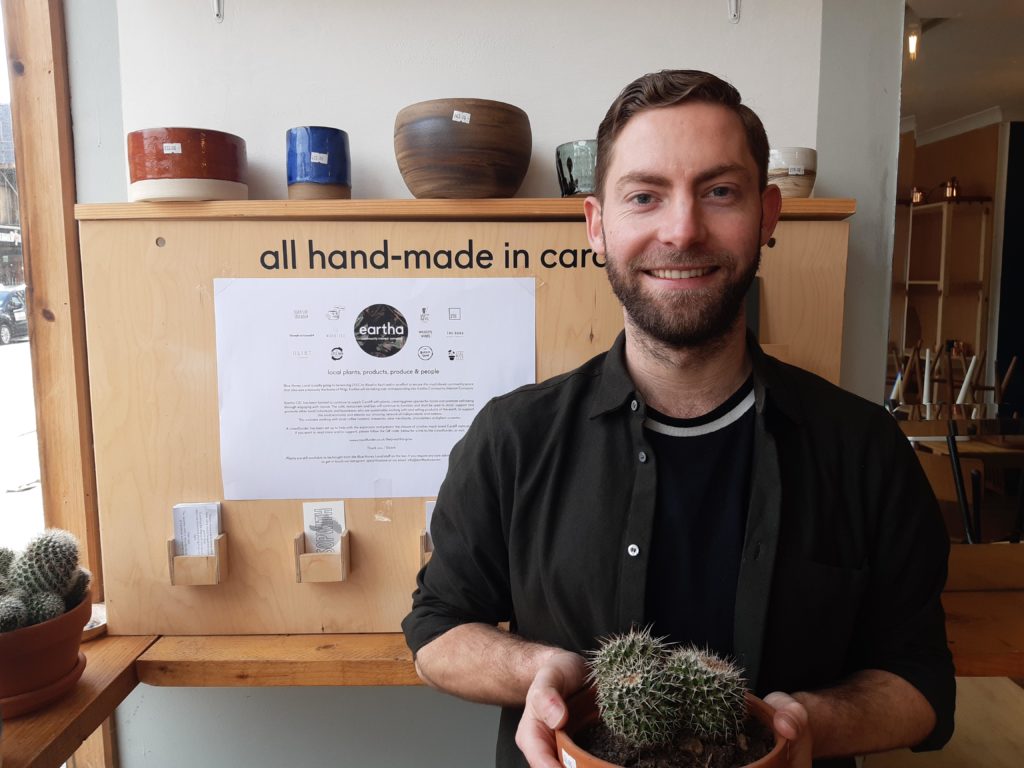 He told Cardiff News Plus "This has been a really important space for the community of Cardiff, particularly the creative community here. We need more spaces like this, particularly independent [shops]."
Some members of the Blue Honey Local team will be staying with the venue when Stephen takes over. Joe Hembrow is the bar manager and has worked at the venue for three years. He says "When you go buy coffee, you are buying from me… you know who has designed the drinks, you know who has designed all the food."
Eartha will include products from local companies such as Hard Lines Coffee, Riverside Sourdough, and Crafty Devil Brewery. Hannah Cole runs Cole & Co on Whitchurch Road and her luxury, Welsh-made toiletries will be used and sold at Eartha.
"It's a really nice thing if you go into any local restaurant that you know… there are touches that link it back into the community it is from," she says.
So far, the crowdfunding site has reached its target of £5000 but people can still donate pledges. The company has also received support from the Big Lottery Community Fund which will help reshape the garden.
Eartha will open on Wednesday 22nd April and it will also offer massage therapy in a yurt behind the shop.