The United Kingdom – Europe's leader in the Music Market is still suffering from the negative effects of COVID-19. How are music artists and professionals here in Wales coping without live events?
John Butterfield-Elsey is a 25-year-old sound engineer from Llangammarch Wells – a small village in the middle of Wales. At the beginning of 2020 he was living in Cardiff, freelancing as a music engineer in venues across the city. When the coronavirus pandemic started he had to move back into his parents' house as he wasn't able to pay the rent in the city anymore. John was finding support difficult to come by.
"As a self-employed person I wasn't able to get any government help" he explained. "I tried and they just turned around and said 'Nope' and left it like that."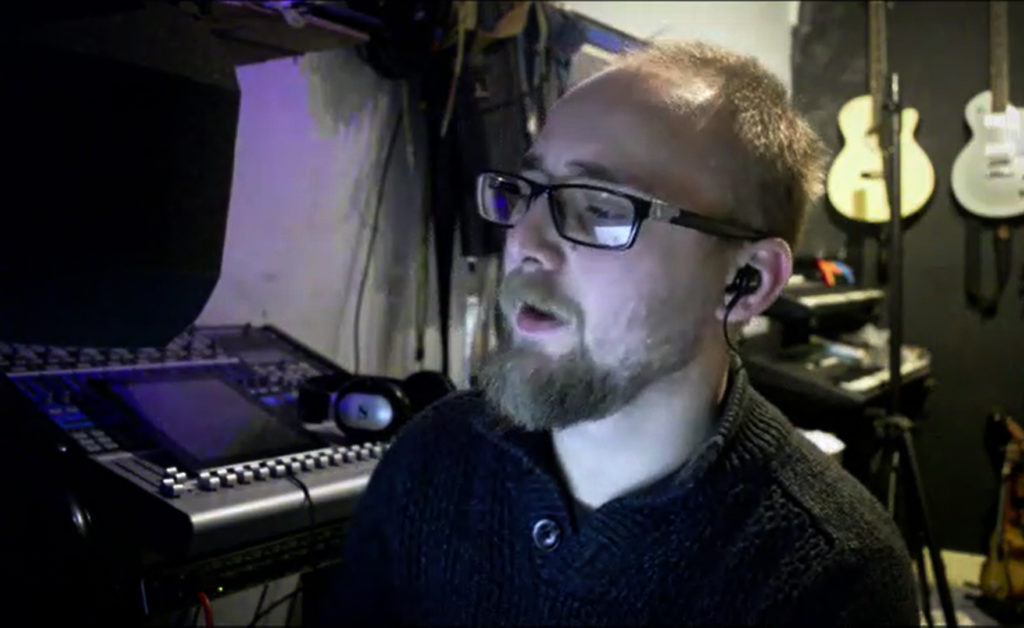 Many people working in the live music industry sector are freelancers, which is the case for John. He applied for help but hasn't been able to receive it even though he has been actively working in the field as a young freelance music engineer.
Start-up music artists and professionals in this field could find they are not eligible for support (such as furlough) because of factors that could include how long they've been working in that position.
On the Musicians' Union website, they list many options for support such as 'Hardship Funds' which offer one-off bursaries, Government schemes which may be applicable to them and further Government support for the music industry. The Musicians Union is also offering their support in applying for funds and grants to their members.
"It's been really, really tough on the industry and it's not going to recover straight away, it will probably take two or three years to fully recover. It's not good." John said on the potential lasting impact the pandemic may have.
According to the Global Music Report 2020 by the International Federation of the Phonographic Industry (IFPI), the United Kingdom is the Music Market leader in Europe and third in the Global Music Market following the USA and Japan.
UK Music's annual Music by Numbers report in 2020 was published at the end of November showing the state of the Music Industry just before the COVID-19 pandemic. The British music industry has contributed £5.8 billion to the national economy. £2.7 billion of that is the income of music creators such as artists, composers, sound engineers, etc.
However, a big part of the music creator's income depends on the live sector because nowadays it is the main way musicians make money in the digital era of streaming. The live music sector, which consists of festival organisers, music promoters, ticket agencies, etc., contributes £1.3 billion to the UK economy. Due to the COVID-19 pandemic, those working in the music industry have seen the most profitable sector of the industry vanish.
More than a year ago music venues were forced to close. Since then, they have not been able to operate and perform as usual around the country, and in some cases venues have been closed since the beginning of the pandemic without any period of reopening. As a result, the most financially important sector of the British music industry has not been able to contribute to the finances of the people like John Butterfield-Elsey of Llangammarch Wells, and also the national economy.
Other than government support there are other organisations providing help in the form of mental health care, general advice as well as direct monetary relief. The Royal Society of Musicians, PRS (Performing Rights Society) Members' Fund and Help Musicians are solid examples for support sources of this type.
One thing of interest with Help Musicians' (which is an independent charity) is that they have developed the service Music Minds Matter which they say links to "advice, signposting, clinical pathways and professional therapeutic services."
They have conducted research together with the University of Westminster and MusicTank in 2016. According to Music Minds Matter, this research is the largest known study into mental health in the British music industry. The results show that 71.1% of the respondents think they currently or have previously suffered from panic attacks and/or high levels of anxiety and 68.5% described that they had suffered from depression.
That means that musicians could be up to three times more likely to suffer from mental health issues compared to the rest of the public, the report suggests. Some of the key reasons given by the participants are the problem of sustaining a living, anti-social working hours, exhaustion and financial worries.
Despite the different support options that the UK provides, there are still cases of music field workers such as sound engineer John, who are not able to get sufficient help. "As a freelancer, it can be quite a worry especially when you are first starting out. Where is the next load of money going to come from to pay for your rent, for your food, for your car, your equipment?" John shares.
Musicians are also struggling, and there are some who have decided not to apply for help, like Sophie Bryan who lives in Cardiff, and  graduated with a degree in Popular and Commercial Music last year. She is a singer and bass player for the  band Super Marine. "It's kind of a bit tough for me in terms of getting the motivation", Sophie says, "music is still out there and I'm trying to force myself to be like: This is what you need to do. Do it!"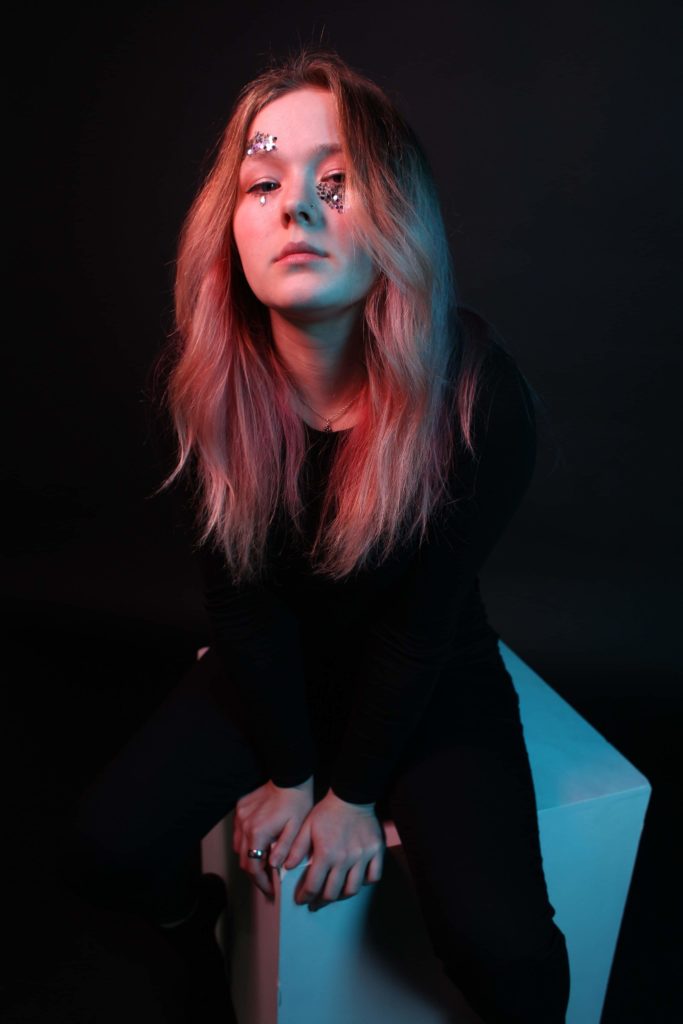 Before the lockdown Sophie was working in retail part-time and when she realised that there wouldn't be any live music events for a while she decided to increase her working hours. However, that's not always possible, and is not always an easy thing to combine when keeping up with a developing music career as she explains. "At the moment I am working full time while trying to do music on the side, trying to write songs and trying to get my mojo back."
While there is the chance to apply for financial support for her music career, Sophie chose against it. "That wasn't something that was going on in the back of my mind. I knew that my job was stable enough for me to stay and to sort of progress in and put more hours into it when I needed it. And at the moment in my work doing full time is essentially financing all of my music stuff.
"I am happy to say that I've been very lucky. Most people haven't."
In the next few months, John is hoping to have the opportunity of being a sound engineer for TV projects to boost his income. When live music is allowed again he is going to return to this part of his career as well. Being multi-skilled has been an important thing even before the lockdowns. "I've always been doing film and TV stuff, you're always going to have a backup for economic viability. The more jobs you can do, the smoother your income is."
John is not only missing his career in music but also living in the big city, he is now excited about returning there at some point in the future when he is able to.
A message Sophie wants to spread is "Anybody who is kind of feeling down about the whole thing or the feeling about giving up music or feeling about giving up their art… I don't think people should do that. And I definitely think that people should just keep going and do the best with the tools that they have."