Here is today's summary of the international, UK and local stories from Cardiff News Plus…
It's been another successful week for our reporters and producers in Cardiff. We covered a range of stories from Iran's situation on Coronavirus to the traffic problems in Grangetown.
Breaking in with our first headline looking at new cases of Coronavirus in England with a school and GP surgery closing down in Buxton, Derbyshire.
We then moved on to local issues in Cardiff, with our reporter Cho Kiu Yeung asking Cardiff Bus users their opinion on big prams on buses.
Our reporter Lixuan Wan worked on a story about XR Cardiff protest against fossil fuel and how Shell might still be investing in oil and gas, rather than renewable energy sources.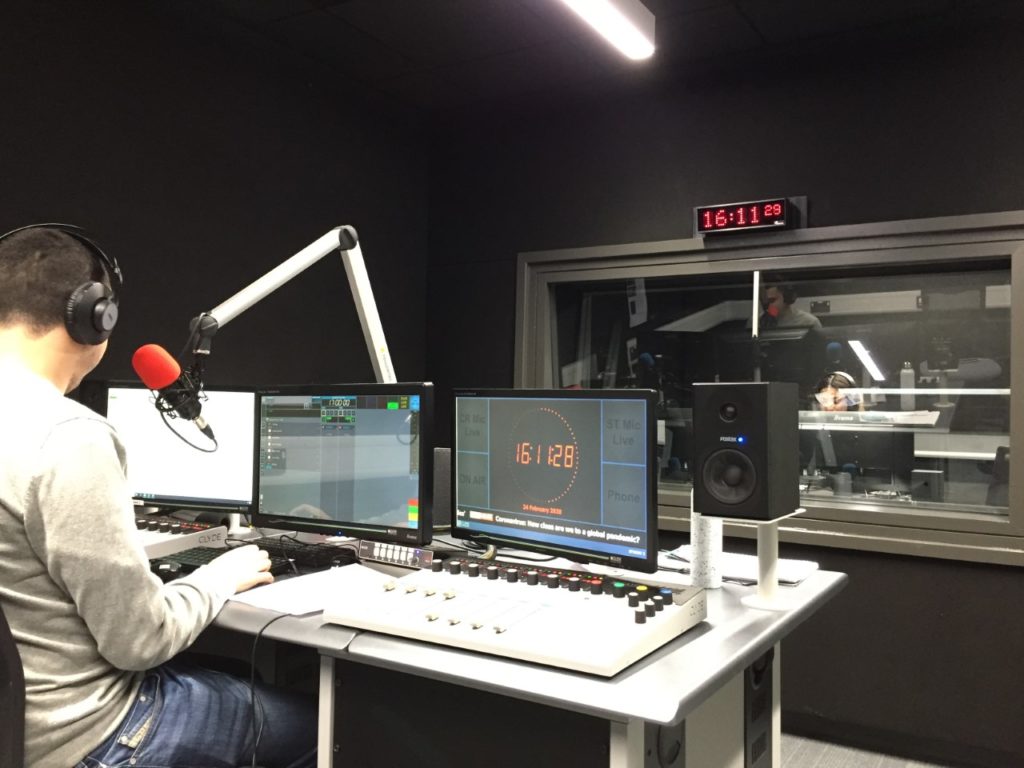 Today the BBC itself was the news and we had the latest from Yiwei Xia who spoke to some Llandaff residents who are unhappy about the plans to turn the disused BBC Cymru building into a weapon training facility for South Wales Police. The broadcast network is moving to a brand new building in Cardiff Central Square.
And now on to the weather…and its consequences for our umbrellas. Our reporter Yerdana Yerzhanuly talked to Sylvia Davies from "EtoEto" organization to know more about how to recycle umbrellas destroyed by Storms Ciara and Dennis.
To get a more in depth insight on these stories and much more, listen to our 16-minute final bulletin.