The Royal National Institute of Blind People (RNIB) in the UK have recently launched a campaign to encourage social distancing particularly for people with hidden disabilities.
Members of the Senedd across Wales are signing up to support RNIB's new social distancing resources for blind and partially sighted people. The sight loss charity worked with the Hidden Disabilities Sunflower Lanyard Scheme to create a set of wearable items, including face masks, lanyards, vests and snoods to help people with sight loss to keep a safe distance from other people.
The resources were developed in response to reports that blind and partially sighted people did not feel confident about maintaining a two-meter distance when out and about, and that some were being verbally and physically abused by members of the public for not keeping their distance during the lockdown.
Many people with sight loss have not felt safe leaving the house during the pandemic, leading to a loss of independence and wellbeing.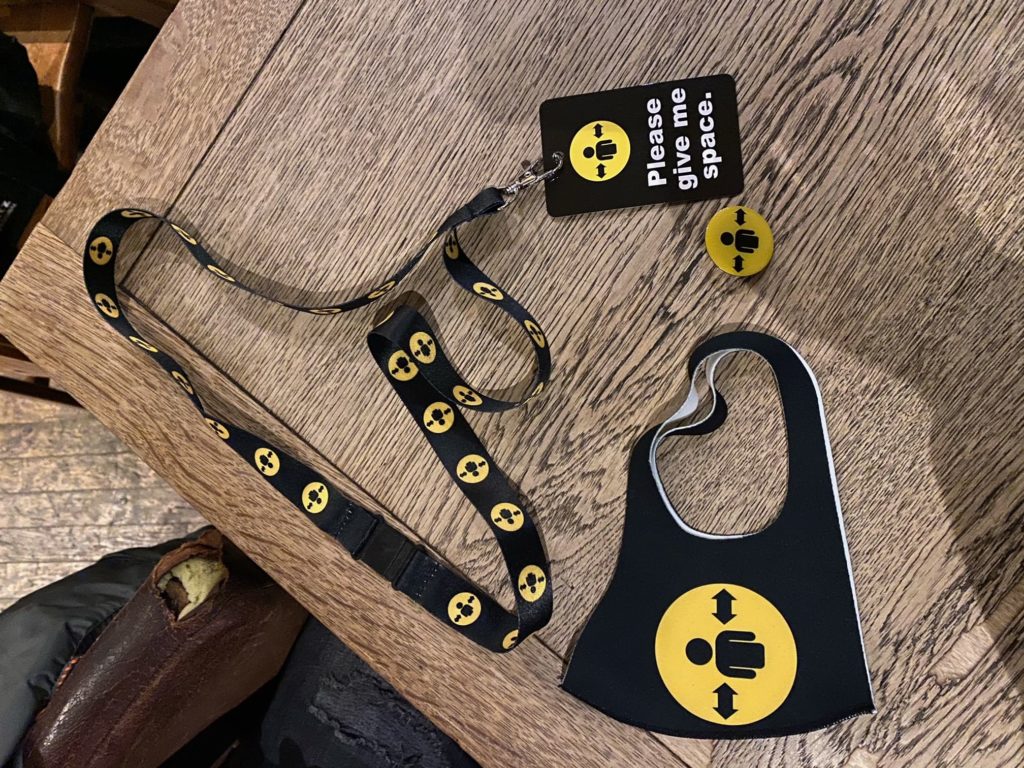 Gareth Davies, a blind Rugby Player from Cardiff is one of the spokespersons of the Royal National Institute of Blind People Wales for their PLEASE GIVE ME SPACE campaign and was a big part of developing the resources. According to him, mental health particularly of those people with hidden disabilities was negatively affected. But after having the resources, blind and partially sighted people have increased confidence in being out on their own and maintaining the social distancing.
The next step for RNIB is to make the symbol and resources of PLEASE GIVE ME SPACE campaign universal so that everyone can see the symbol and know what it means.

More details about the campaign can be found out here.