The A&E of Royal Glamorgan hospital is facing closure due to the shortage of consultants and funding.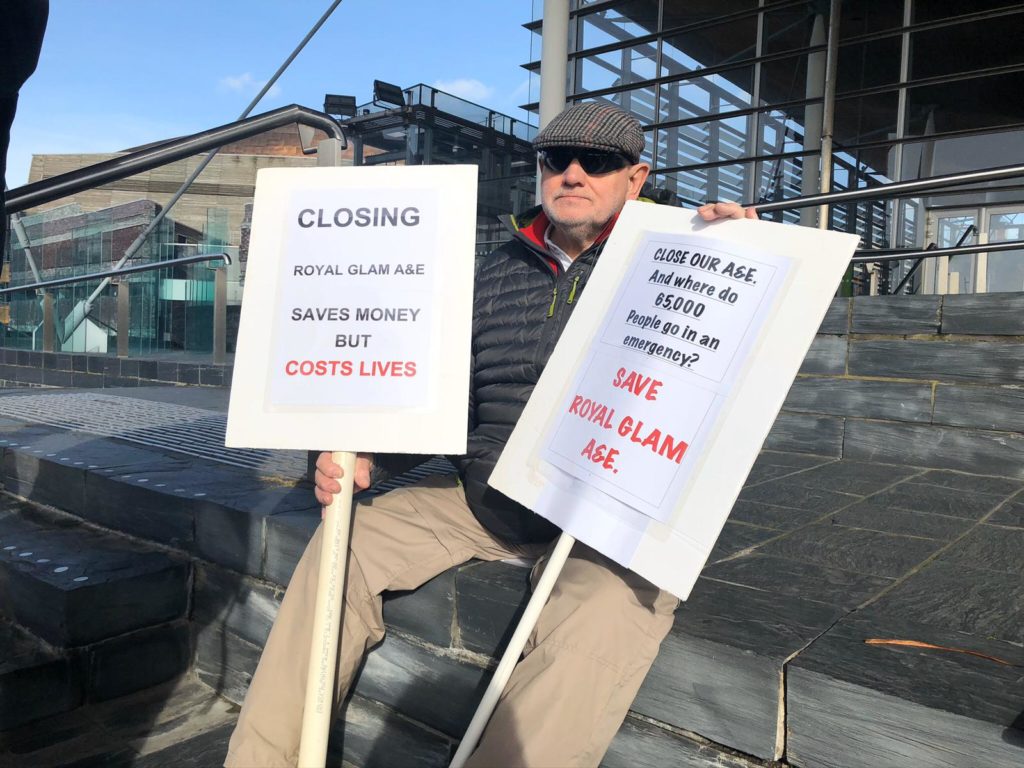 The local Health Board decided to cut down the service hours from 24 hours to 12 hours a day. Campaigners say the closure of A&E at the hospital will put extra pressure on other hospitals, and people will be at risk when they have emergencies. This means the patients have to travel around 20 miles to Cardiff to get treatment.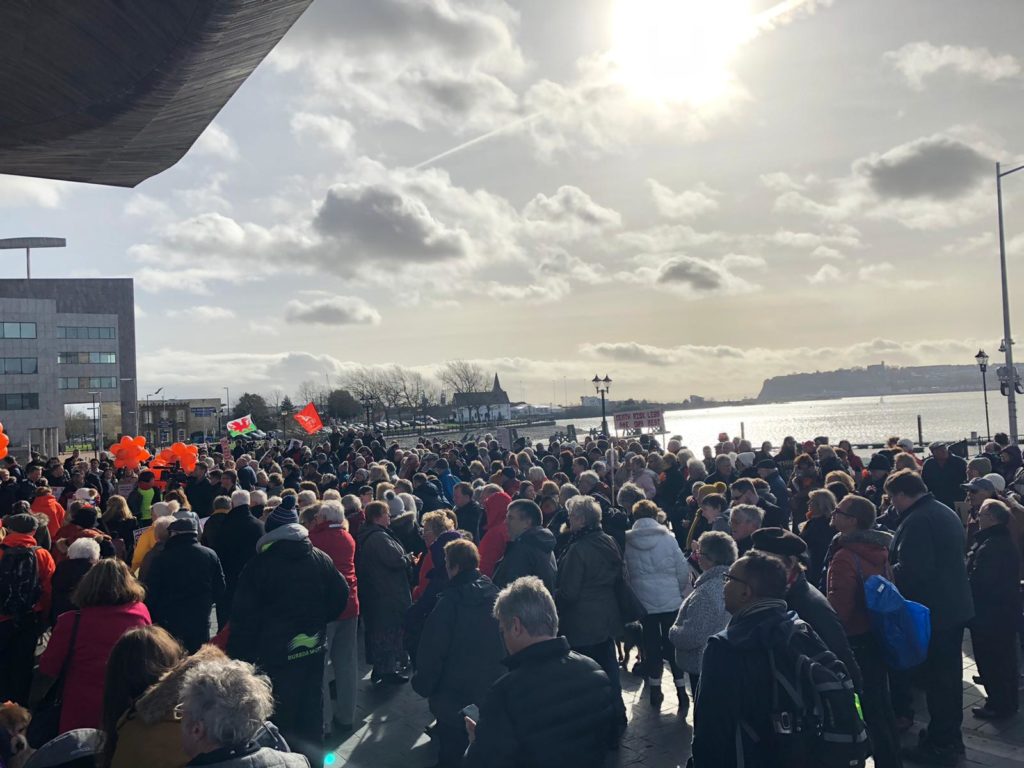 About 2,000 people have signed the online petition against the closure. Hundreds of people gathered outside the National Assembly to campaign.
People here are also shouting out their slogan to show their local feeling, and how deeply people rely on the hospital.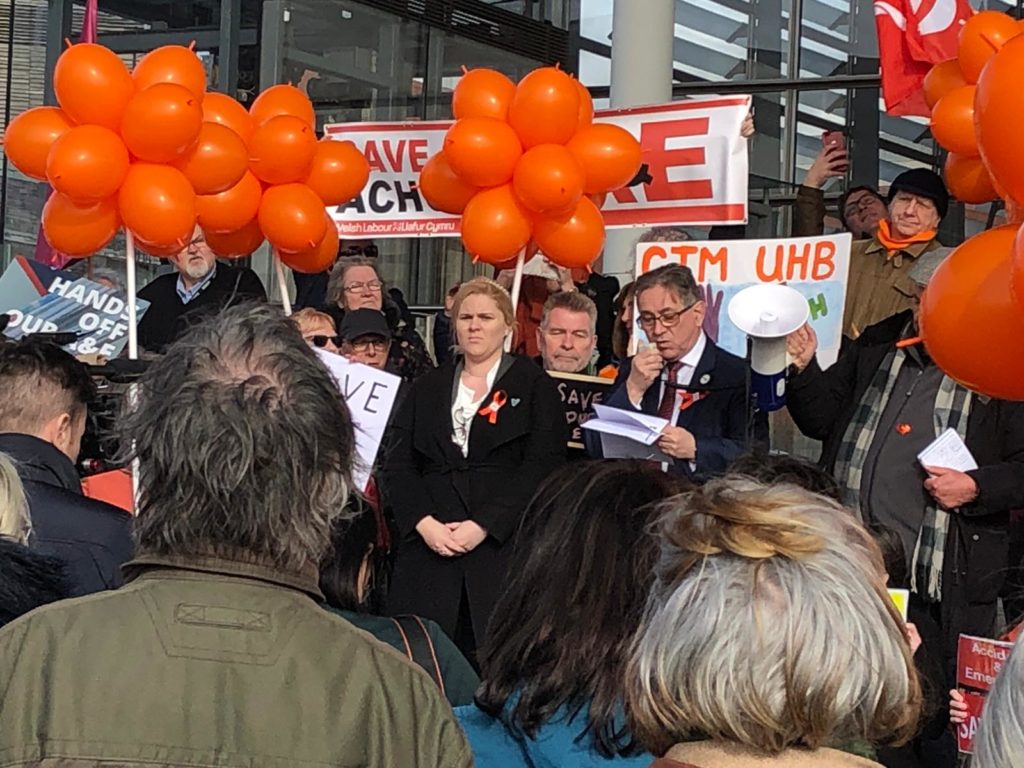 According to Wales Online, there is only one consultant working in the hospital's A&E department, who will retire in March. After his retirement, the A&E will only be run by locums.