The data has been released by South Wales Police and includes 20 other streets in Cardiff.
Cardiff's Queen Street is a popular place to shop during the day and go out at night. But the street has recently been named as the worst street in Cardiff for rising anti- social behaviour. The data which has been released by South Wales Police has been compiled over a year till December 31, 2021.
Anti-social behaviour covers a wide range of offences including Covid breaches, criminal damage, intentional harassment, alarm and distress. The data classified anti-social behaviour under three categories: environmental, nuisance and personal. South Wales Police say many of the anti-social behaviour environmental occurrences were Covid-related offences.
Martyn Evans is a fruit seller on Queen Street. He says drug and alcohol abuse are a big problem, but the police are handling the situation effectively. " I just see a lot of homeless people fighting when they're drunk and maybe some drug use. Kids have also got gangs and I witness petty crimes that can escalate. So, yes, I see incidents not all the time but sometimes."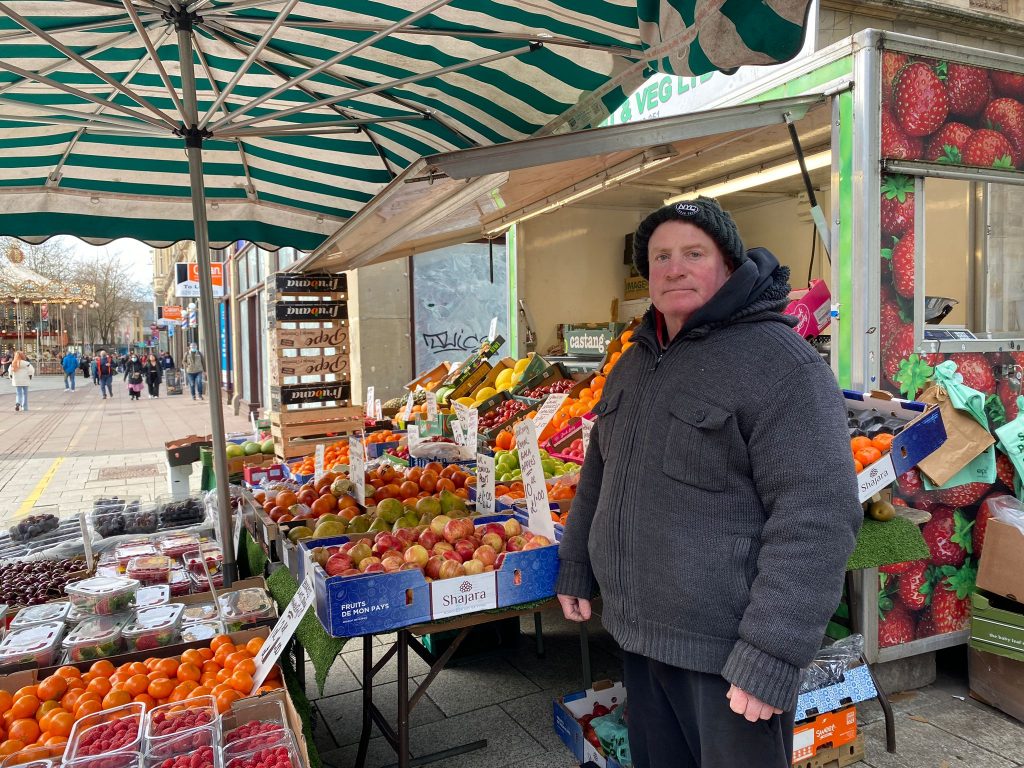 Live Lounge is a bar and restaurant on Queen Street, Cardiff. Rhys Williams is a bar supervisor. He says there has been an increase in violent cases and anti-social behaviour. "It can get a bit rowdy in the evenings especially on the weekends. You get certain crowds that aren't the most well behaved. But days are quite different, we don't experience bad customers as such."
Sarah Merry, the Labour councillor for Cathays says any concerns about anti-social behaviour will be taken seriously. She says the issue has been raised with both the police and the community safety team at Cardiff Council, and they are waiting for a meeting to discuss it further.