An independent shop owner from Grangetown says his life and business have been affected by fly-tipping.
According to a Freedom of Information request submitted by The Cardiffian, there has been an overall increase in fly-tipping offences across Cardiff. Grangetown is the worst affected area in Cardiff for the third year in a row.
From April 2021 to January 2022, the number of fly-tipping cases in Grangetown is nearly twice that of Splott, the second worst affected area of Cardiff. Many residents in Grangetown say their lives have been affected by fly-tipping which makes streets dirty and the environment worse.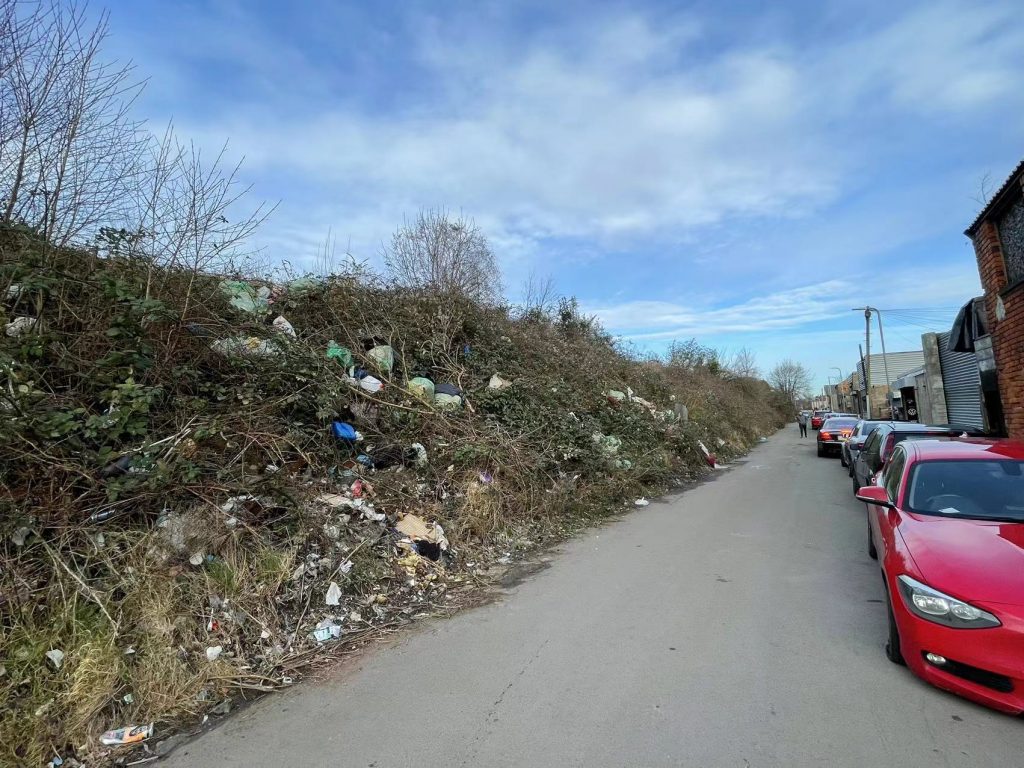 Muhammad Suleman lives in Grangetown and is the owner of an independent motor shop. He says:" Fly-tipping has affected my life and business. Also, there has been no improvement in solving this issue.
"The council is not taking any measures to prevent fly-tipping from happening again and again."
The camera he installed in front of his shop often catches fly-tippers. He has no choice but to spend a long time cleaning up the rubbish in front of the shop before starting the day's business.
In order to make Grangetown a nicer place to live, the Keep Grangetown Tidy group have tried to educate local people about waste and develop regular local litter-picking groups. Louise Ronconi, a volunteer in this group, says the council should find a new approach to deal with fly-tipping.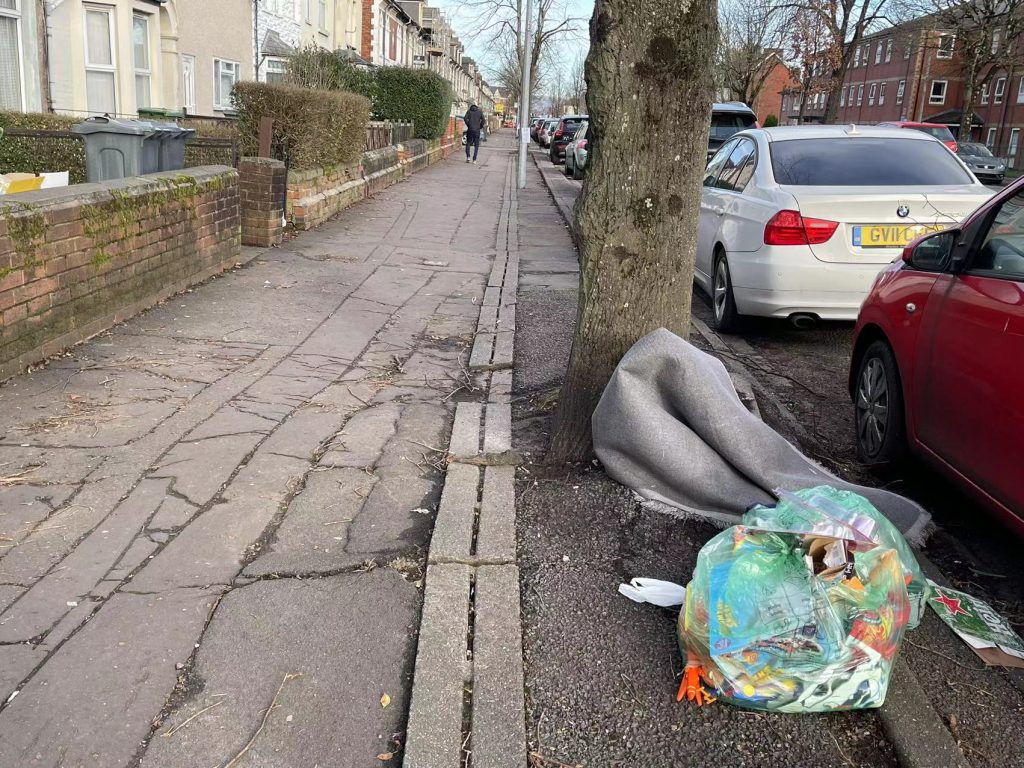 " There are a lot of families for whom English is not their first language.
"They may think that because their rubbish is collected, some big things like furniture may also be collected along with the rubbish. But if they are not told that this is not the case, they will continue to leave these big things outside."
Cardiff council says the waste enforcement team investigates all reports of fly-tipping to try and identify those responsible. They adopt a zero tolerance approach to anyone caught fly-tipping.