Anti-racism march vows to make Wales a nation of sanctuary for everyone who needs it
Hundreds of people attended the March against Racism 2022 ahead of the United Nation's International Day for the Elimination of Racial Discrimination. They marched from Cardiff City Hall to the Senedd to show their unity against racism.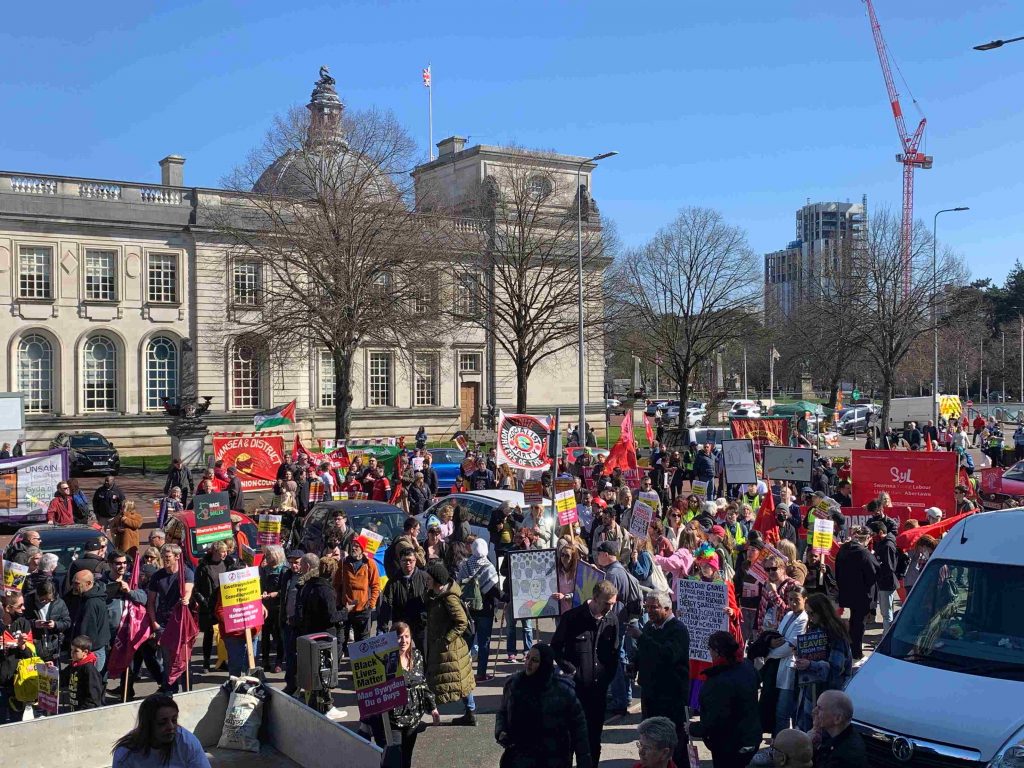 The action was co-organized by the Trade Union Congress (TUC) Cymru and Stand Up to Racism (SUtR) Wales. The goal was to address the rising cases of racism, Islamophobia, xenophobia, and antisemitism.
They also called on the UK government to stop scapegoating refugees for pre-existing social problems, such as the rise in unemployment and crime rate.
Wales TUC General Secretary Shavanah Taj, who helped organize the event, said the British authorities institutionalized racism.
"So much has happened over the last few years, and is continuing to happen, particularly because of the fact that we have a UK government that is passing legislation that is very much against the principles of freedom and social justice."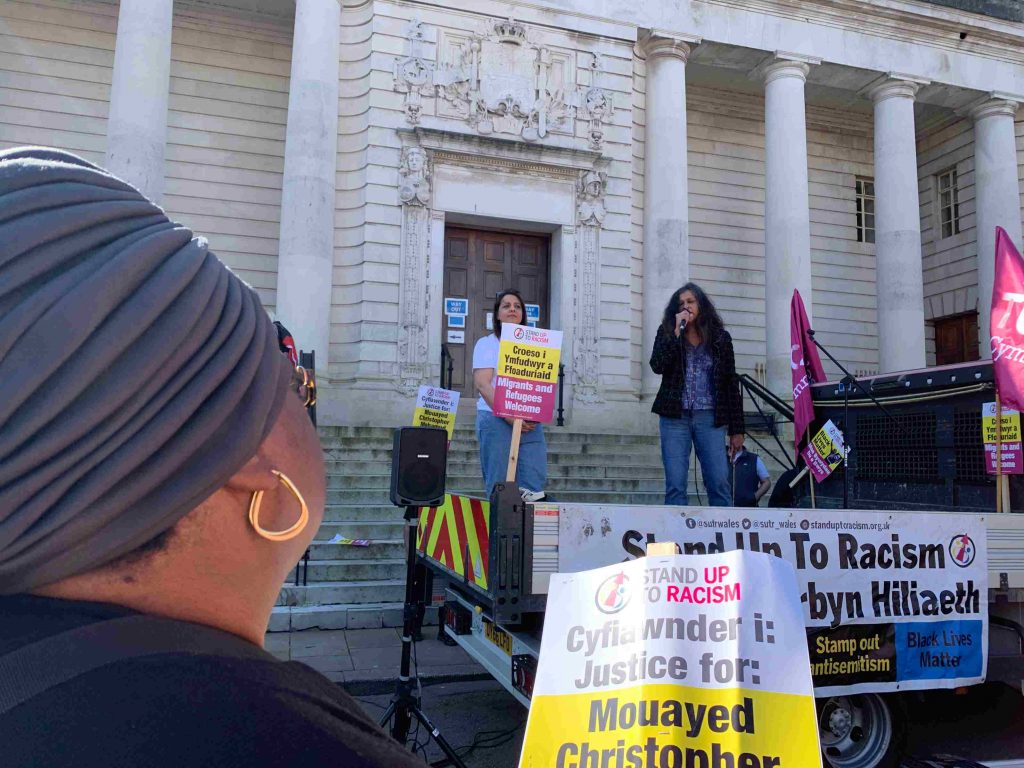 While the UK government is under fire for the controversial Nationality and Borders Bill, the First Minister of Wales, Mark Drakeford, plans to welcome at least 1,000 Ukrainian refugees.
Senedd Minister for Social Justice, Jane Hutt MS, said Wales is an inclusive country. "In Wales, we want to welcome all refugees.
"The Nationality and Borders Bill is really divisive. It's dividing asylum seekers and refugees. We failed international human rights. So, we have a different approach here in Wales."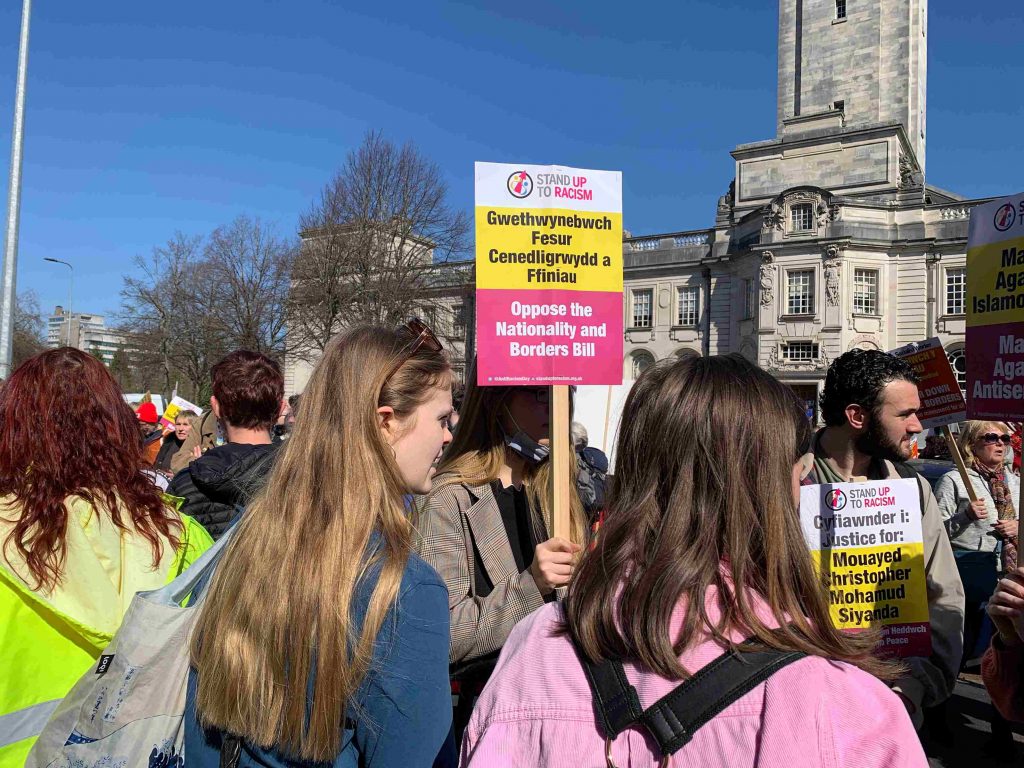 But Socialist Party member John Williams, who attended the protest, said the initiative was not enough.
"I think most Welsh politicians are self-serving and deluded. They only care about their pay raises. They pretend that they do stuff, but in reality, it's just rhetoric. It's probably true that most Welsh politicians are better than the national government, but Boris Johnson doesn't really set the bar that high."
Cardiff News Plus reached out to the Mentor Ring, an award-winning anti-racism charity in Butetown. The director Sujatha Thaladi agrees more could be done, and the public should also pay more attention to discrimination against Asians.
"People should be aware of South Asian heritage as well. It's not just about black history or Black History Month. I'm from Butetown. Communities are always participated in black history month and Butetown carnival. I'm very proud of the culture. But I think when all the cultures come together and understand each other, that is where equality happens."
The march may have ended. But, for the protesters, the fight against racism is nowhere near an end.