The real-life experiences of victims of hate crime will lead a major new campaign launched today by the Welsh Government.
The campaign, called Hate Hurts Wales, acknowledges that many victims of hate crime don't report their experiences due to fears they won't be taken seriously.
There were 4,023 hate crimes were recorded in Wales last year. Almost half of these occurred in the South Wales Police Force area.
Over half of all hate crimes in Wales in 2019/20 were race-based.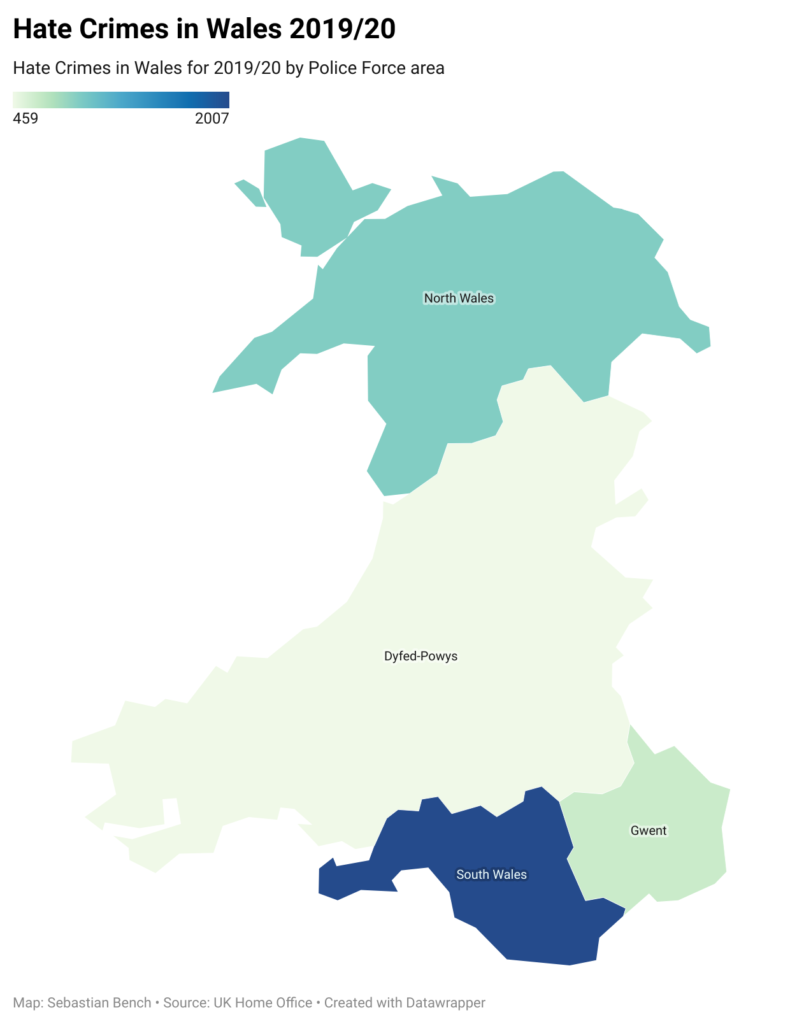 Announcing the campaign, Welsh Government Deputy Minister and Chief Whip, Jane Hutt MS, said: "When we stand together, united as one community, we can make a real difference to tackling hate crime in our society.
"The campaign aims to make clear that hate affects us all and undermines our shared values of common humanity. It's also important that we ensure that victims and bystanders feel empowered to report hate crime, wherever they see it.
"Hate and all forms of bigotry, has no home in Wales."
Jess Rees, Wales Hate Crime Manager at the National Hate Crime Report and Support Centre Wales added: "Hate crime can have a particularly devastating impact on victims as it's a very personal attack on part of their identity.
"Yet, it is hugely underreported as victims often fear they won't be taken seriously or worry that the incident is 'too trivial' to report.
"Whether or not people have reported an incident to the police, Victim Support is here to help victims affected by hate crime whenever they need it. No one should feel unsafe because of the scourge of hate crime."
The campaign will be highly visible on social media and TV over the next few weeks as it shines a light on people's real-life experiences.