Here's how we covered the news from Cardiff and the region on Tuesday, February 22
A bird flu outbreak in a Barry park could lead to the closure of The Knap Garden lake.
People are being told not to feed or touch the swans but Vale of Glamorgan Council has said people aren't listening to their warning.
Meanwhile, England has announced plans to drop Covid restrictions – but what does that mean here in Wales? Welsh health minister Eluned Morgan this morning described the decision in Westminster as "reckless".
CJS News will keep you up to date with these and all the latest news throughout the day.
---
17:00
GOODBYE
Thanks for following the live updates today. We'll be back on Friday. Join us then.
---
16:07
POTENTIAL 2% RISE IN COUNCIL TAX

A new draft budget announced by Cardiff Council reveals a proposed 2% rise in Council Tax. The last budget saw a Council Tax increase of 3.5 % .
Leader of the Conservative Group and Councillor of Rhiwbina, Adrian Robson, said the relatively low proposed rise in Council Tax is unusual for a Cardiff's Labour Government. Here's what he had to say to our Reporter Pheobe Reddin
---
14:45
OUR MAIN STORIES
Here are some of the main stories we are covering today.
---
14.12
FREE COVID TESTING
The Welsh Government has indicated it won't be able to continue free Covid testing for everyone after the UK Government's decision not to continue funding it in England from the start of April.
A Welsh Government spokesman said: "We have asked UK Government to clarify funding arrangements – they have so far failed to do so. We are working through the possible implications for Wales of yesterday's announcement on the National Testing Programme. However it appears to seriously undermine our ability to carry out universal free testing."
---
13.28
BARRY BIRD FLU
Vale of Glamorgan Council has warned it could be forced to shut The Knap Gardens lake in Barry if people don't follow their warnings not to feed and touch swans infected with bird flu.
A dead swan found in the lake was confirmed to have died from avian flu.
The infection is transmissible through direct contact between people and infected animals.
Members of the public have handled live and dead swans in the park, says the council.
"If we receive further reports, the council will be forced to consider closing the lake and surrounding are," a council spokesperson warns.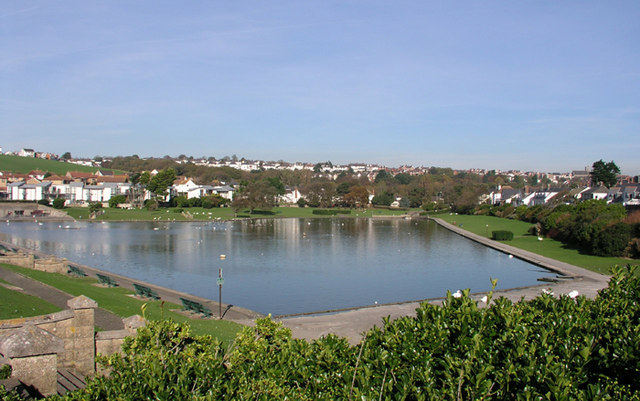 ---