Customers at some of the UK's biggest supermarkets are being limited to 3 boxes of eggs each, as ASDA, Tesco and Lidl begin rationing their sales. Other supermarkets like Sainsbury's have admitted they're sourcing eggs from Italy, despite previously promising to buy British eggs.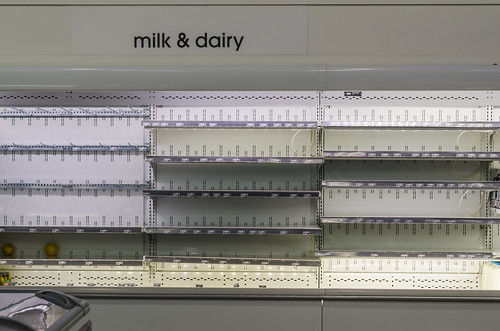 The supermarkets are blaming the egg shortage on increased levels of Avian flu, but some Welsh poultry farmers say the supermarkets are also partly to blame. Victoria Shervington-Jones, an egg producer, says increased production costs and what farmers receive from supermarkets has meant that many producers "are deciding not to restock their birds".
Mrs Shervington-Jones claims that while supermarkets have increased the price of eggs for customers by around 45p per dozen, that increase hasn't been shared with poultry farmers. The average price for a dozen eggs at Tesco, Sainsbury's and ASDA is £2.55 but she says farmers aren't being paid even half of that. She explains that "farmers need to be getting an average of around £1.25 a dozen to break even, we're not even talking about making a profit yet, and they're not getting anywhere near that at the moment."
Other Welsh egg producers have used social media to back these claims. Ioan Humphreys, or 'ThatWelshFarmer' on Twitter, explains that the cost of productions has "sky-rocketed" and farmers can no longer "afford to produce these eggs".
Victoria Shervington-Jones hopes shoppers will support local farmers rather than buy imported products. She says, "I'd like to think the public would stay behind us and stick with the British products, and not go buy Italian eggs".
The British Retail Consortium say that "supermarkets source the vast majority of their food from the UK and know they need to pay a sustainable price to egg farmers, however, they are also facing additional costs and are working incredibly hard to limit price increases for consumers during a cost-of-living crisis where many people are struggling to afford the essentials."