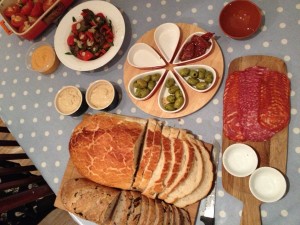 Cardiff Journalism School (CJS) presents a new and exciting mini-magazine for international food lovers in and around Cardiff. The new mini-magazine is focused on excavating the human stories behind food, as well as providing insightful recipe information, restaurant reviews, and features, providing a thoughtful and textured look at food culture in the city.
Contributor Angela Hui says, "The magazine fills the gap between the traditional recipe book and the food lifestyle magazine. We look for the unusual and unexpected in food culture in Cardiff and bring it to our readers in a handy and highly polished package."
The magazine launches today at 2pm in the Bute Building at Cardiff University. All are welcome to join in and celebrate alongside other CJS mini-magazine releases.