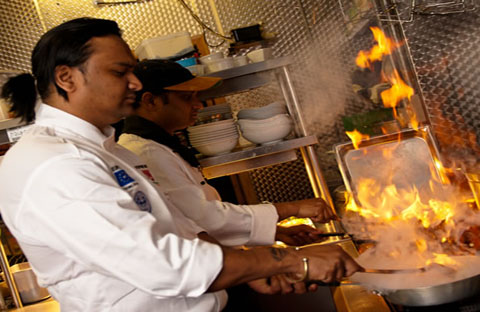 A Cardiff based chef walked away with the sought-after title of 'Chef of the Year 2013' at The English Curry Awards.
Stephen Gomes owns both Moksh in Cardiff Bay and Meluha in Bristol. He has bagged the coveted award, in part, due to his experimental take on spice. Critics have dubbed him the 'Heston Blumenthal of Curry' because of his use of science in cooking.
But this is only the beginning of Stephen's rise to stardom. With future plans to take British Indian food back to his roots in Mumbai, Stephen's not ruling out a future career on the small screen. He said, "I'm getting a lot of offers actually… maybe in a few years you might see me doing something stupid on TV!" We certainly hope so.