Although 60% of adults are overweight, women are being denied access to fertility treatment with no assistance because of their size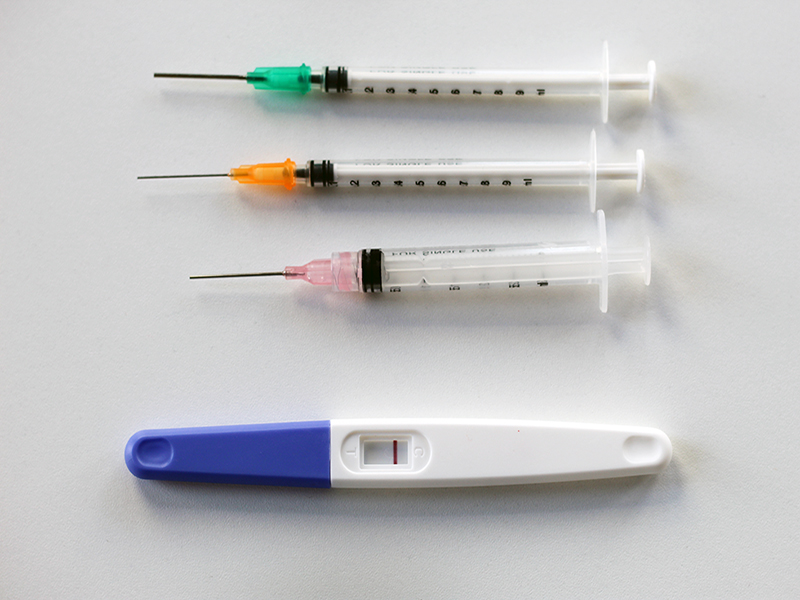 Getting pregnant is generally portrayed as an easy thing to do. With one contraceptive slip up, a bundle of joy will appear in nine months. Sadly, for many, this is not the reality.

Approximately, 84% of couples will conceive naturally within a year of having regular unprotected sex. However, one in seven couples will suffer from infertility according to the NHS.

A large proportion of the one in seven will be denied treatment due to body mass index (BMI) barriers. Imagine being told that you can't receive treatment because you're overweight, with no advice or support given in return? This is the reality for many of those struggling with infertility.

The Welsh Government acknowledges that the nation is suffering an obesity epidemic, with 60% of adults overweight, they have outlined plans to tackle the issue with their Healthy Weight: Healthy Wales initiative.

The most deprived areas in Wales have the highest rates of obesity, 28% of adults in these areas were obese in 2018/19, compared with 22% of adults in the least deprived areas.

The Food Foundation's report on the affordability of the UK's Eatwell Guide (a guide outlining what's needed for a balanced and healthy diet), found that the cost of such a diet would estimate to be £41.93 per adult, per week – a cost that many can't afford.

Abigail Scott Paul works for The Joseph Rowntree Foundation, an organisation working to solve UK poverty.

As one of the fattest nations in Europe, what support is currently being given to those who are struggling to start a family? More importantly, have weight issues prevented them from qualifying for help?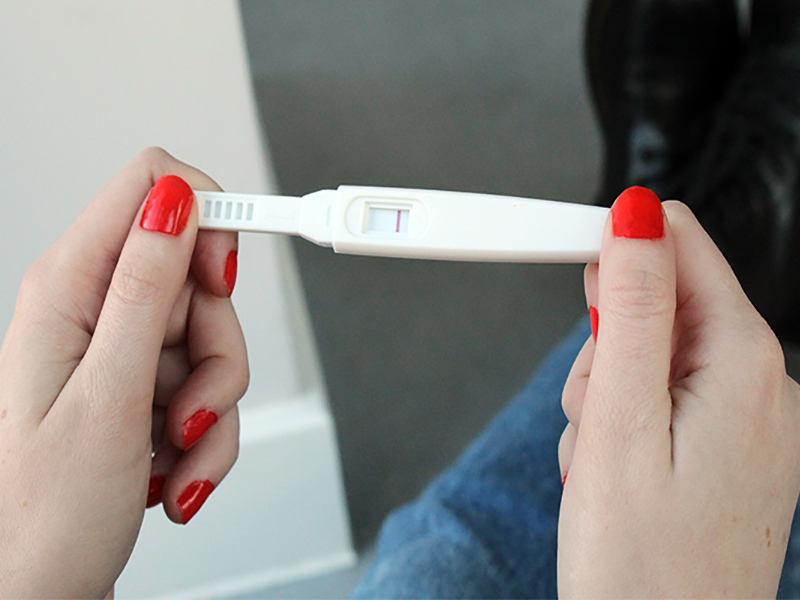 A 'soft target'
Fertility Network UK, the leading patient-focused fertility charity, outlines that in Wales, "Women accessing IVF treatment must have a BMI of between at least 19 and up to and including 30."

Dr Rebecca Brown, a postdoctoral research fellow at Oxford University, has argued that there is insufficient evidence to suggest that IVF is any less successful with women who are overweight, and that obese people are a "soft target" for cost cutting.

"Negative attitudes towards obese people render them as easy targets for cost cutting commissioners," she says.

Alice Matthews is Wales's coordinator for Fertility Network UK and speaks to women regularly about their fertility journey.

"You wouldn't believe how many I speak to who have been refused help or access to fertility treatment because of their weight, it's so upsetting for people," Alice confesses.

"I think the hardest thing is just being told, 'You're too fat, lose some weight', these really negative comments. It's stressful. What do we do when we're stressed? We eat.

"If you are trying to lose weight, follow a balanced healthy lifestyle and be active everyday – it's not rocket science. That's the problem, the advice is very simple, it's just hard to execute without proper physical and emotional support," says Alice.

Tracey Sainsbury, a fertility counsellor at London's Women's Clinic, a private organisation that provides fertility treatments, speaks to women who have been denied treatment because they are overweight on a weekly basis. Tracey believes that programmes like Slimming World or Weight Watchers can be useful for fertility weight loss, but understands that women still require additional support.

Support is often vital for those wanting to lose weight. Weight loss groups like Slimming World start at £4.95 a week. The cost of support coupled with the cost of eating healthy isn't financially viable for many.

In Wales, the mean intake of sugar is two times higher than the recommended maximum for adults, with the majority of people eating more calories than needed. Alongside this, only half of adults get enough physical activity, and a third undertake no physical activity at all.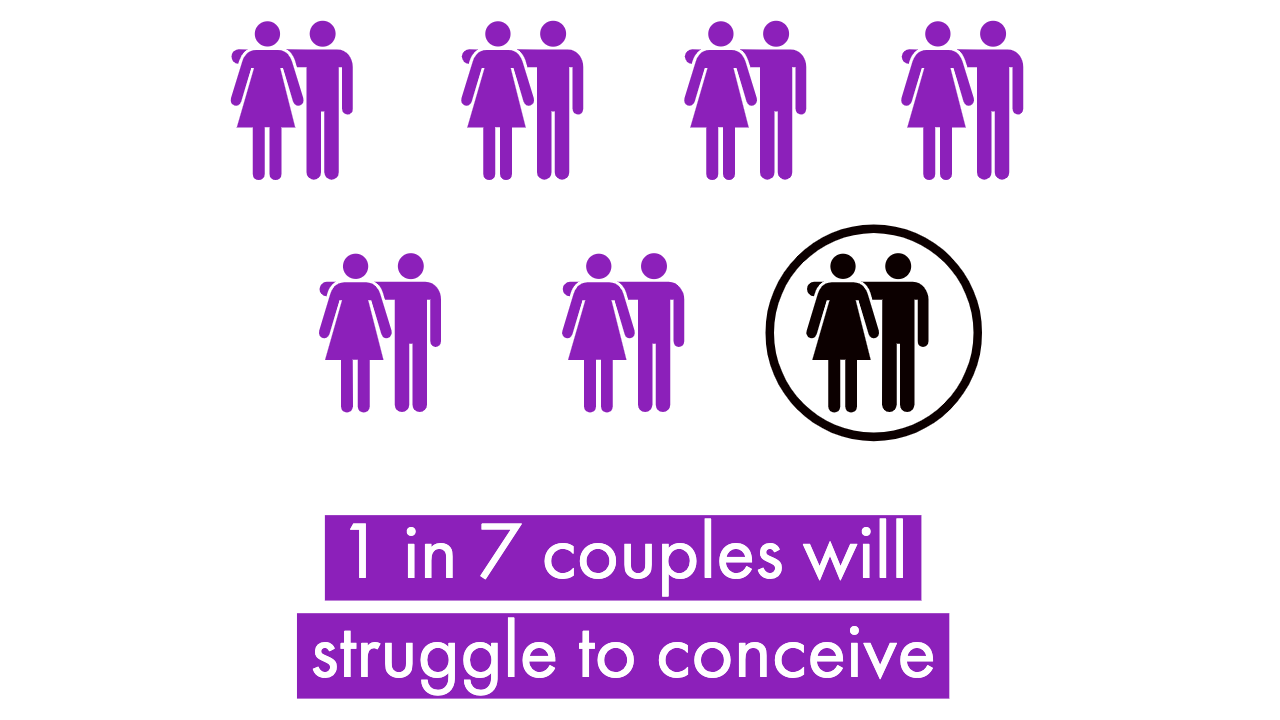 10 years of emotional negligence
Fehmida Motana decided she wanted to start growing her family back in 2001. She was diagnosed with polycystic ovary syndrome after having several miscarriages. As a result, Fehmida gained 30kg (4st 7lbs) "almost overnight."

Because of her weight, Fehmida was denied access to fertility treatment for almost 10 years.

"I was losing weight incredibly slowly, you're in a spiral of anxiety and depression. I'm not excusing the fact that I was overweight, I think if there is a medical reason for the weight, nutritionists or dieticians under the NHS should work together to provide extra support," she said.

Fehmida had a rapid period of weight loss, losing 30kg (4st 7lbs), but still remained 2kg (0st 3lb) over the threshold.

The NHS still wouldn't provide Fehmida with support, advice or treatment. Finally, after 10 years of waiting, she decided to book a private appointment at another clinic.

The private clinic told Fehmida that they could use discretion and agreed to treat her on the NHS.

"They ended our 10 years of agony waiting for IVF, and saved us thousands of pounds," Fehmida explained.

In May, with help from IVF on the NHS, Fehmida gave birth to twin girls.
Unlike 84% of couples, Fehmida's journey was a painful one. After 17 years of trying for a baby, 10 of those years were prohibited by BMI barriers. She was not given the correct help, support or advice throughout her infertility struggles.

For those struggling to lose weight, eat healthy and budget for support, the only other option is private treatment, which often costs in excess of £5,000. The enormous cost of private fertility treatment is simply out of reach. These women are trapped in a cycle of unattainable weight loss and anxiety.