As gambling addition is recategorised as a public health issue in Wales, is enough being done for the 95,000 problem gamblers in Wales?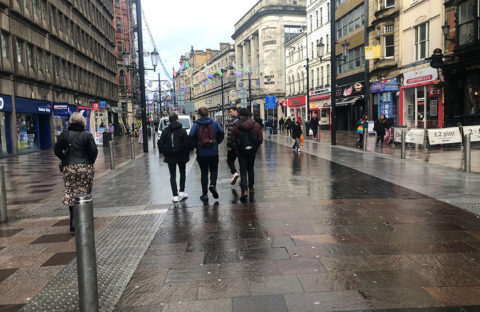 Wales' chief medical officer, Dr Frank Atherton, identified 95,000 people in Wales as 'problem gamblers'.
You only have to look take a trip down St Mary St and you'll find four bookmakers within just a hundred metres. The issue isn't just in the prevalence of 'brick and mortar' establishments. As mobile gambling becomes increasingly common, placing a bet has never been easier.
In October 2019, The Welsh Senedd officially designating gambling addiction as a public health issue. Dr Atherton released a multiple page report calling for an "interlocking set of appropriate action" to be implemented in Wales to prevent gambling addiction from causing further damage.
But does this go far enough? How bad has gambling addiction in Wales become?
The secret addiction
Speaking to Dr Atherton, he believes the issues start at adolescence. Pointing to a study conducted by Cardiff University, he says, "41% of 11 to 16-year-olds had taken park in some sort of gambling within the previous 12 months.
"There is a clear risk to our younger generation who are exposed to gambling-type behaviours from an early age."
Those who participate in gambling like activities from a young age are more likely to become problem gamblers in adulthood. Speaking to those who are gripped by gambling addiction, they explain how easy it is to hide their issues from the outside world.
Gareth, a 28-year-old from Newport is a gambling addict. He explains the vicious cycle of an addict, and how easy it is hide.
Gareth wished not to reveal his second name as he fears it would affect his career.
"I would go into work, make any excuse to my colleagues that I needed to leave the office, and go straight to the bookies.
"Making up fake appointments, faking illness, anything to get out."
Gareth swapped the bookies for betting apps on his phone. The effect was that whilst he no longer makes excuses to leave work early, placing a bet is now far easier.
He explained how he knows several people who have lost "tens of thousands" through online betting, it is increasingly difficult to spot people who may be struggling.
"Most addictions are not very easy to hide. If you're a drug addict, you look like a drug addict. I wear a suit to work every day. I could have lost thousands before I even got into work and you would never know."
Normalisation of addiction
The gambling industry has a history of targeting the most vulnerable in society. In 2017, 888Sport, the UK's 6th largest gambling firm was fined £7.8 million for targeting people who had excluded themselves from promotional material. Many problems gamblers do this to protect themselves from themselves.
An investigation led by The Guardian revealed that gambling companies used third party companies to harvest personal data to selectively target vulnerable gamblers.
This plays on the addictive traits of gamblers who will begin to prioritise spending money on gambling over personal health.
Prof Carwyn Jones is an expert on the gambling industry, and its advertising practises.
Telling the Senedd-led Cross Party Group on Problem Gambling in June that the normalisation of gambling has a "corrupting influence" on particularly young male sports fans.
Normalisation coupled with targeted advertising is, "often aimed at people in lower-earning brackets", leading many problem gamblers to a poverty-stricken standard of life, according to Dr Atherton.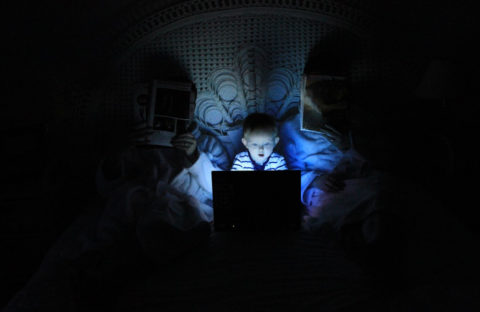 Below the poverty line
Gareth explained how gambling lead to a life he considered to be below the poverty line.
"I've moved back in with my parents because I can't pay rent. Without my parents I couldn't afford food, soap, anything.
"Any money I had would go on gambling. I would eat if I had won that day, you know?. Being healthy was secondary to getting to the bookies."
Gareth's parents now control his finances.
Helping those affected
The Living Room is a community-based recovery centre that supports people suffering dependency issues.
Speaking to Dee Lalley, a counsellor for the Living Room, she also believes the issues with gambling addiction start at a young age and is blind in who it affects.
"Addiction generally, whether its gambling anything else is the avoidance of feelings. Clients tell me when they gamble, they don't think.
"I have clients of all different incomes from all different jobs. I have surgeons with gambling addictions.
"In general, they all hate pay-day, because whatever money they get, no matter how much, goes on gambling."
With people living below the poverty line due to gambling dependency, there seems to be little being done by the Senedd or Central Government in Westminster.
Regulations needs to be tightened according to Dr Atherton, Prof Jones, Gareth and Dee Lalley regarding gambling advertisement.
The Living Room also supports introducing financial background checks on people opening betting accounts on apps, preventing people already in financial trouble from continuing to gamble.
Whilst the Cross-Party Group on Problem Gambling in Wales has strong ideas about reducing gambling addiction in Wales, without top down regulations on advertising and a movement away industry self-regulation (which is widespread), proposals may remain as mere lip service.
The £7.6 million fine 888Sport received is a drop in the ocean compared to the £75.6 million in profits the company made last year.
The recategorisation of gambling addiction as a public health issue by the Senedd is a positive movement.
But gambling dependency will continue to plague Wales' most vulnerable without increased affirmative action from the Welsh and central government, increased regulation and better funding for centres like The Living Room.
Twitter: https://twitter.com/JoeOConnorNews