A look at why released prisoners are going into homelessness and entering a cycle of reoffending after serving their sentence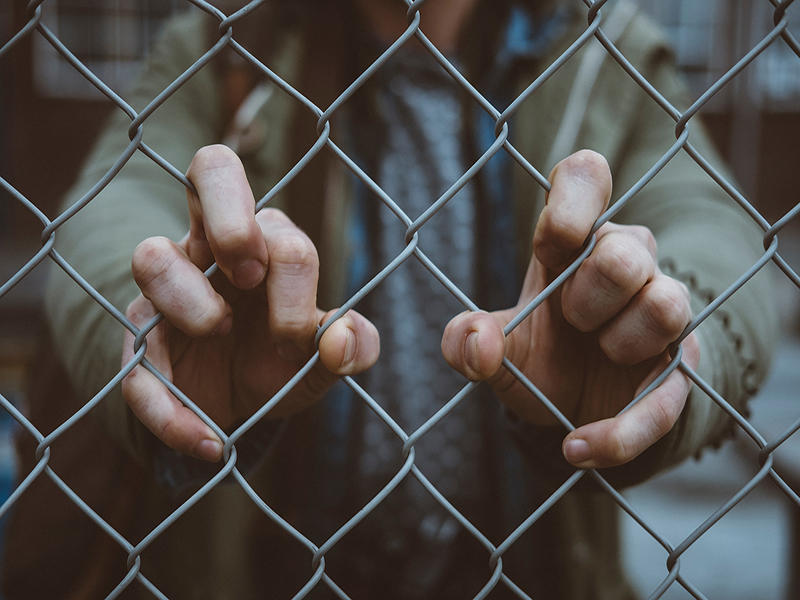 Every rough sleeper you pass has their own story. With around 4,000 thought to be in homelessness in Cardiff at any given time, among these, many are people who are stuck in a cycle of being in and out of prison.
Release from prison back into society is a huge and overwhelming step for anyone, let alone if you aren't going into sheltered accommodation.
Peter Clarke, chief inspector of prisons, explains, "The well-established correlation between homelessness in these circumstances and the risk of reoffending is well-known." Whether or not you agree that ex-inmates should be protected and sheltered, it's in the best interests of the whole community for housing to be provided, since there appears to be a link between homelessness and reoffending.
"Assisting these individuals in a real, meaningful way makes perfect sense not only on a human level but also on an economic one as well."
A recent unannounced inspection report of HMP by Clarke, revealed that over the six months prior to the inspection, 47% of the prisoners released did not have any accommodation to go to. This means that a large proportion of the 200 inmates being released per month were left homeless.

The report found that the community rehabilitation company (CRC) did not follow through with prisoners adequately beyond their release. So it was unknown to them how many of the ex-inmates eventually found accommodation.
He clarifies that the responsibility for this issue lies with the prison and the Welsh Government combined, recommending that these bodies work together to tackle the problem. He describes his suggestion as an "unusual step", illustrating the seriousness of the problem.
The issue of poverty and homelessness could not be more evident than when walking down Queen Street, as you see endless rough sleepers trying to stay warm.
The Wallich is a charity aiming to tackle the problem of rough sleeping. They report the story of Alex, an example of someone who left prison and went straight into homelessness. He says, "I was homeless for five months after coming out of jail.
"If I had to describe that time, I'd say: desperate, hopeless, suicidal."
Severe knock-on effects
Not only is homelessness an issue for society as a whole in general, but it can lead to other complications such as drug and alcohol addiction.
Katie Salt, communications manager of The Prison Advice and Care Trust, says, "Managing addictions – sourcing money to fund the drugs or alcohol – can lead to reoffending."
But are there any measures in place to try and tackle rough sleeping?
If the authorities are not helping these people who have served their sentence, then who does the issue fall upon? The charities? The general public?
Jonathan Marsh, senior law lecturer at Cardiff University, explains that an inmate approaching a local authority for housing assistance is not classed as a priority and there is no obligation for him or her to be helped.
He observes, "The problem in Cardiff has historically been one of the worst in the UK."
"The reality is that the lack of help offered to many prisoners facing homelessness means that there is a very significant risk that individuals will re-commit crimes to avoid homelessness.
"So you see the potential for a never ending cycle of prison – homelessness – crime – prison – homelessness, etcetera," Jonathan adds.
He notes that it is estimated that re-offending can cost the economy over £13bn per year. We might ask why some of this is not spent on providing secure accommodation for former inmates and thereby breaking the vicious cycle?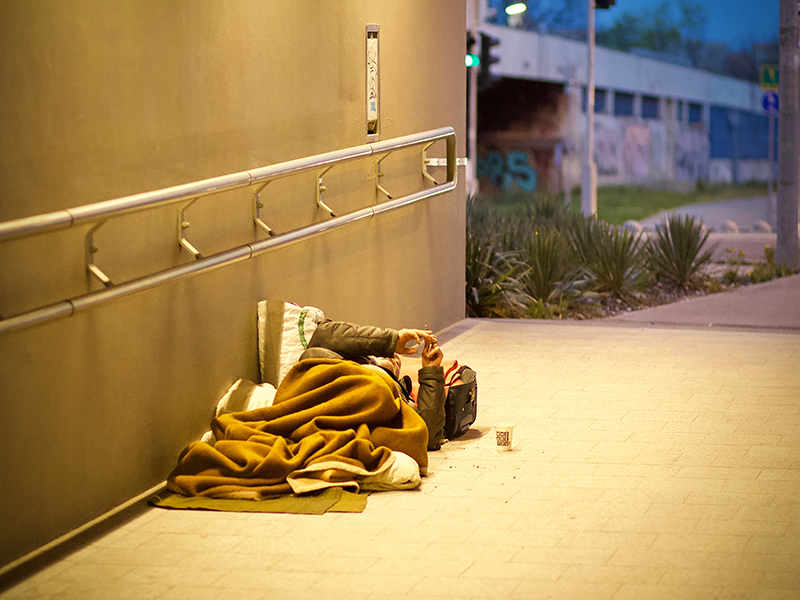 It is clear that in aiming to reduce the level of homelessness for ex-inmates in the city, this would be in the best interests of the general public, reducing the number of crimes taking place in the community. The problem affects the whole city, not just the convicts of Cardiff.
Jonathan speaks about the wider issue of the UK imprisoning too many people for non-serious crimes. He claims the way in which imprisonment destroys families, often leads to great financial hardships for those innocent family members.
If almost half of inmates leaving prison go into homelessness, a large proportion of these will be non-serious offenders. A minor crime, such as low-scale theft, could lead to a life spiralling out of control and the destruction of lives.
Jonathan believes that, "Assisting these individuals in a real, meaningful way makes perfect sense not only on a human level but also on an economic one as well."
"Sadly, it is very hard to make politicians see this but I am really hoping that the Welsh Government in particular will grasp the opportunity, following the comments of the chief inspector of prisons, to lead the way in coming up with solutions, backed with funding, to what is such a very serious problem," he adds.
Time for action
The National Assembly for Wales published a document in 2018, setting out key recommendations for preventing and tackling rough sleeping in Wales. It claims a more proactive approach is needed, and authorities need to actively seek out those who are at risk of rough sleeping, as they are unlikely to seek this assistance themselves. This is especially true of prisoners, who are unable to organise accommodation for themselves.
Jack Gardiner, president of the Help for the Homeless Society, discusses the difficulty in finding employment upon release from prison.
"Only by lobbying government, locally and in Westminster, and by looking to reverse austerity-led cuts in funding, can we hope to see widespread change," Jack says.
Homelessness can lead to the destruction of lives, and the whole concept of prison as a rehabilitation system fails, if the people there are unable to be rehabilitated and eased back into society. The knock on effects of coming out of prison and not entering safe accommodation can be life-threatening.